By Shari Quinn and Joseph Whelan, Park Rangers, Gauley River National Recreation Area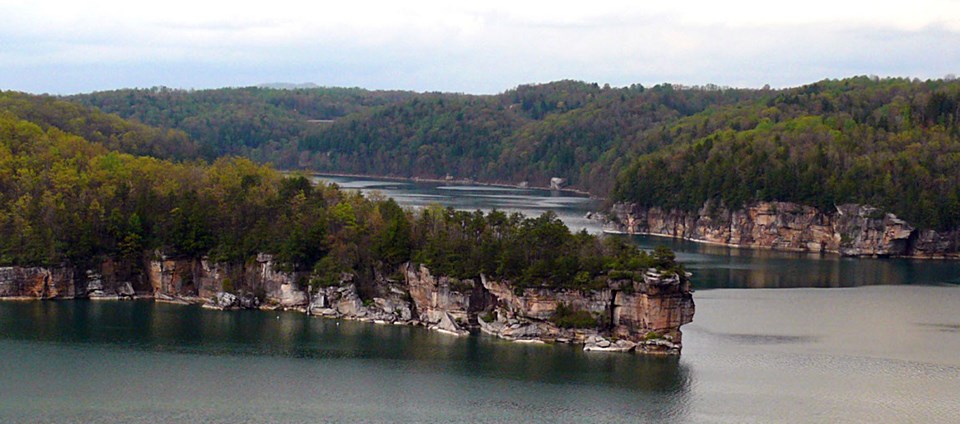 Each spring in Appalachia, the rivers run high and fast! But the Gauley River in southern West Virginia won't reach its high season until fall. In September, when excess water is released through Summersville Dam, thousands of whitewater enthusiasts from all over the world flock to the Gauley to experience what is considered by many to be one of the most thrilling whitewater opportunities in the world.
The
Gauley River National Recreation Area
established in 1988, protects 25 miles of the Gauley River and six miles of the Meadow River. Dropping more than 668 feet through rugged, remote terrain, this part of the river features more than 100 rapids with steep gradients, technical runs, an incredible volume of water, and huge waves. Like nearby
New River Gorge National River
and
Bluestone National Scenic River,
the Gauley's deep gorge supports abundant and varied life. You'll find forests of oak, beech, yellow poplar, hemlock, and dogwood. Rare and threatened species such as the Allegheny woodrat, cerulean warbler, eastern hellbender, and finescale saddled darter make their home on the Gauley River. Rare plants include Virginia spiraea, Appalachian blue violet, and balsam squaw-weed.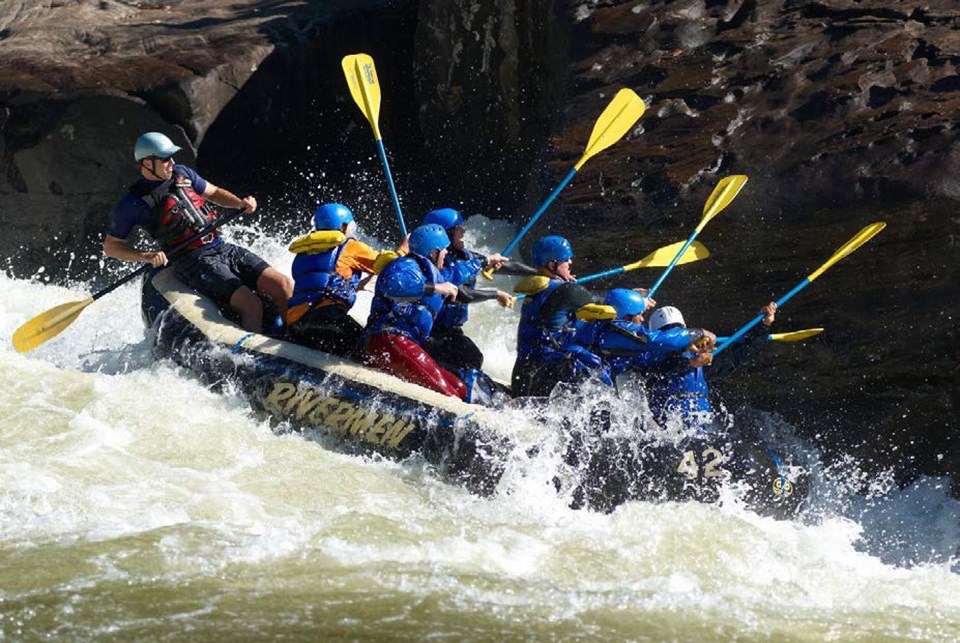 If you are interested in "doing the Gauley," a variety of commercial rafting companies can provide you with the experience during Gauley season, which begins the first weekend after Labor Day and continues Fridays through Mondays for six weekends. The Upper Gauley offers tremendous class III to V+ drops in steep, turbulent chutes such as Pillow Rock, Iron Ring, and Sweet's Falls, and rocky routes that demand constant maneuvering, such as Lost Paddle and Shipwreck. The Lower Gauley is a 12-mile stretch, rated class III to V, that feels like a watery roller coaster. An insider tip…the river has much less visitation on Fridays and Mondays, providing a more wilderness experience. If you are interested in running the Gauley during the summer, commercial trips may be available depending on water levels.
Although whitewater provides the main draw for visitors to the Gauley River, rock climbing is a fast-growing sport in the area. There is also good trout and muskellunge fishing at the Gauley Tailwaters below Summersville Dam and near the confluence with the New River; you can fish for walleyes, muskies, and smallmouth bass.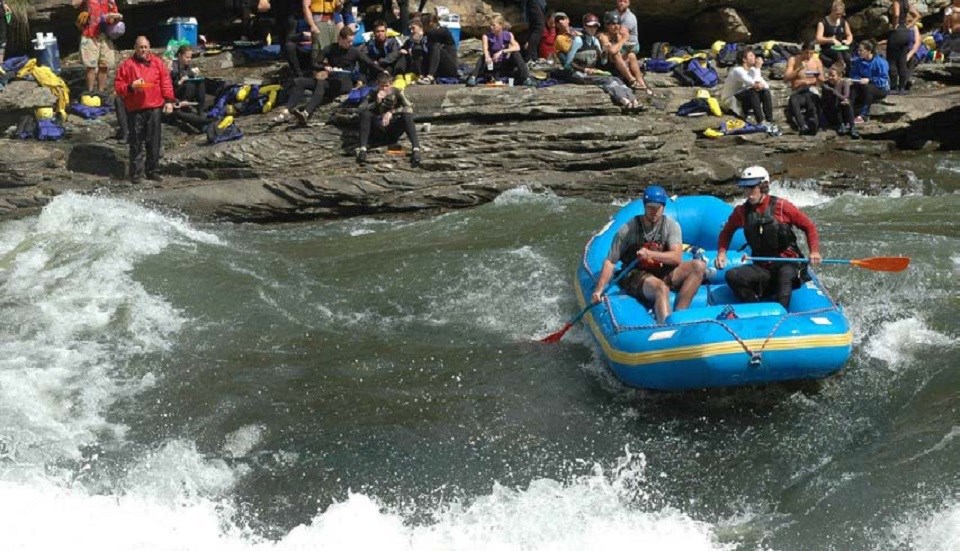 Nearby attractions include
Summersville Lake
,
run by the Army Corps of Engineers. The lake has superb water quality and sheer sandstone cliffs making it a unique place to visit. With 28,000 acres of water and 60 miles of shoreline, it is West Virginia's largest lake. Boating, water-skiing, swimming, fishing, scuba diving, picnicking, camping, hunting, biking, and rock climbing are favorite activities. The National Park Service offers primitive camping at
Gauley Tailwaters campground
.
Neighboring
Carnifex Ferry Battlefield State Park
has a museum, picnic shelters, hiking trails with stands of old growth forest, and overlooks of the Gauley River. Every other September, the important Union victory of Carnifex Ferry is reenacted. This defeat forced Confederate troops to withdraw from a drive to regain the Kanawha Valley, helping secure West Virginia in Union hands for the remainder of the war.
If you're looking for a new adventure this year, take a plunge into the Gauley. With a combination of vigorous rapids, remote, rugged geography, history, and scenic beauty, it just might be the wildest ride you'll ever take!