Distance is No Match for these Trail Volunteers
As the longest trail designated in the country, the North Country National Scenic Trail (NOCO) spans seven states and connects communities from New York to North Dakota. Because of the vast distance, the National Park Service and the North Country Trail Association work with more than 1,200 active volunteers from local communities, 30-plus local volunteer chapters and trail affiliates,
Team Rubicon
, and other organizations, who are all essential to maintaining the trail for public use.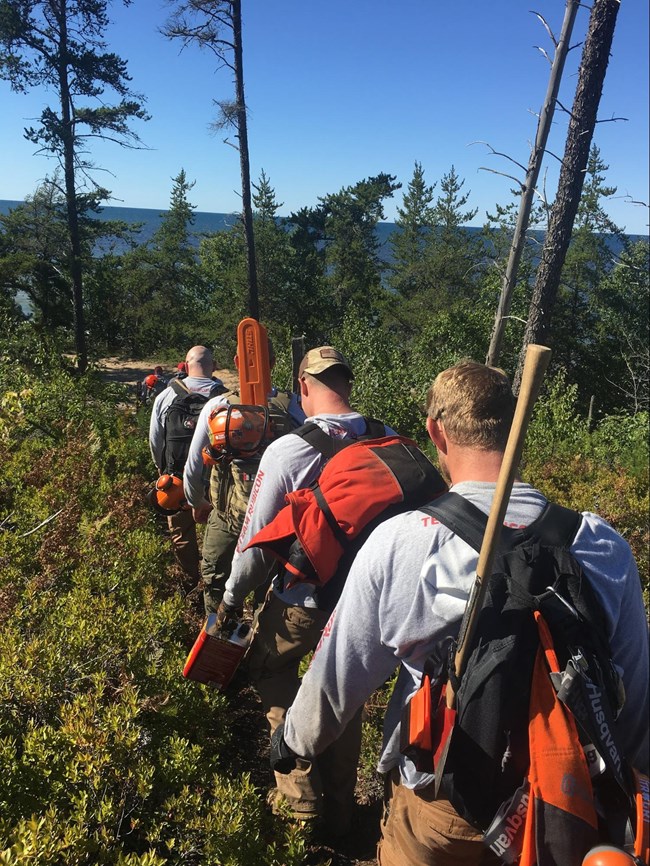 2018 marks the 50th anniversary of the National Trails System Act, and in honor of 50 years of trail protection, the National Park Foundation (NPF) provided support to NOCO's efforts to bolster their volunteer training programs. Funding will be used to train volunteer crew leaders, revise the NPS Trail Construction handbook, and train chainsaw operators. This training is designed to instill the two most important attributes for volunteer groups: safety and standards.
"In our eyes, the National Park Foundation isn't just a funding source for the North Country Trail," says Mark Weaver, NOCO's superintendent. "[NPF] is a source of support, mentorship and guidance; partnering with us to ensure that volunteer safety remains our number one concern."
The NPF's funds will continue to support training that is crucial for growing volunteers' skills and capabilities while working safely in the backcountry. Just this summer, Team Rubicon volunteers received federal chainsaw certification training to assist local volunteers after storms and other natural disasters. Within a month, these new sawyers were already called to action to assist local trail stewards in Michigan's Upper Peninsula, and were poised to respond to the Manistee National Forest in lower Michigan after a tornado rolled through a portion of the trail.

Visit the North Country Trail, North Country Trail Association, National Trail System, and 50th anniversary websites to learn more about the trail and events celebrating the 50th anniversary of the National Trails System Act.
Last updated: November 1, 2018