#Sciencedeskdigs: Harddrives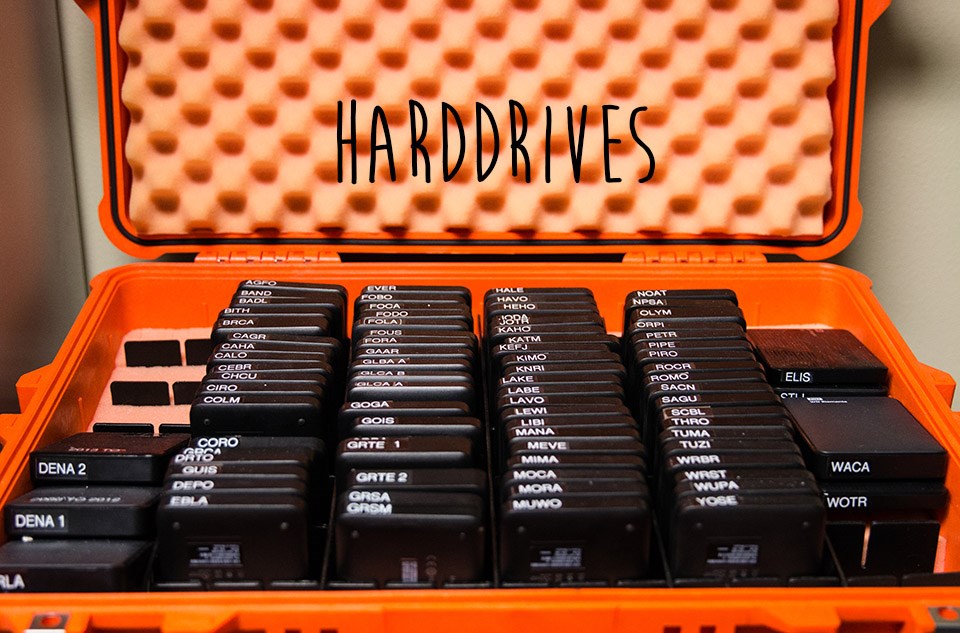 Make some noise for Acoustic Biologist, Emma Brown! If you love hearing those songbirds, croaking frogs, or bugling elk at national parks then you can thank her for helping to reduce the noise pollution that would get in the way of those wonderful natural sounds. Read on to hear how she does this.
What are these?
These are hard drives that store sound recordings and sound pressure level measurements from 820 sites in 111 national parks. We use the information stored in this archive to learn about noise pollution in an area and catalog the natural sounds that are present. These sounds are collected by placing weatherproof recording systems in the field for at least 25 days. We then listen to and analyze a portion of the days. We then use custom software to step through the data, hour by hour, to identify noise events like the jet in the image below. That data is then used to make resource summaries which help managers better understand noise pollution at their park.
The National Park Service protects natural and cultural sounds because hearing these sounds is an important part of a visitor's experience in a park, and because natural sounds are critical to wildlife health. I got involved in this field of research through an internship at Point Reyes National Seashore. At the time, the NPS was just starting to develop a national protocol for acoustic inventories, so it was really exciting to be involved in the design and testing phase.
We have recorded so many fascinating sounds in parks across the country, it's hard to pick a favorite, but the
ptarmigan
from Denali National Park and
alligator
from Everglades National Park are definitely near the top of the list.
You can listen to Emma's favorite sounds and many more on the Natural Sound's
gallery page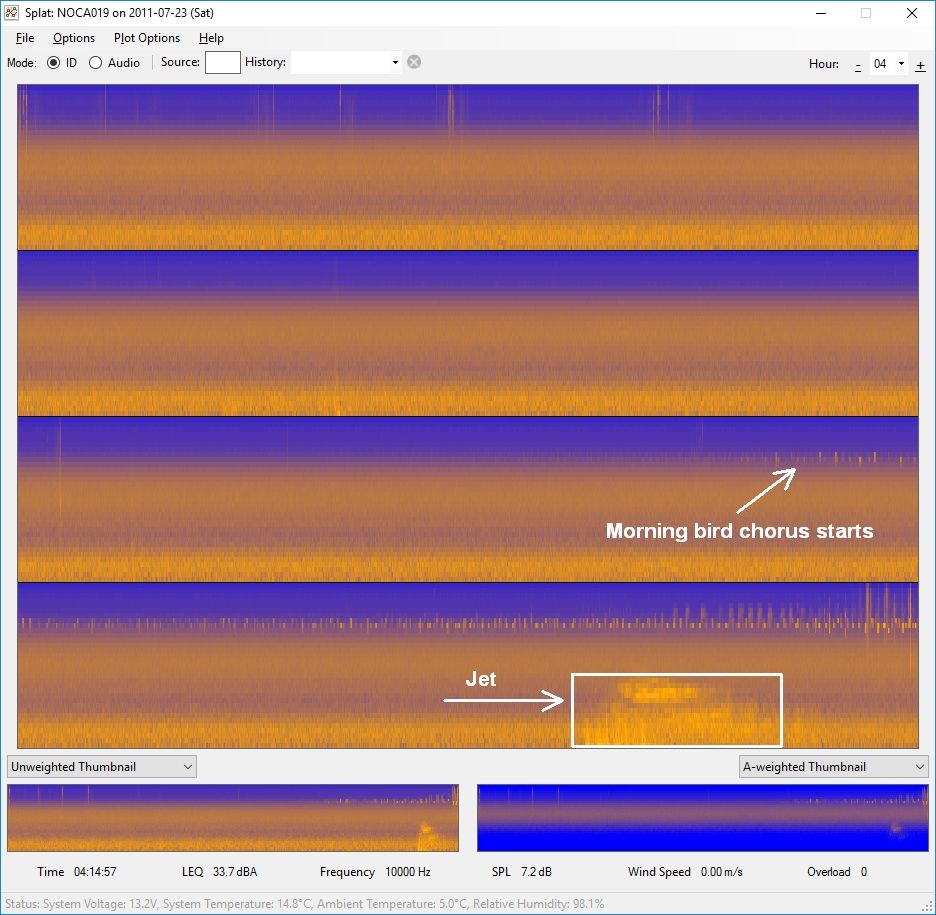 Last updated: February 11, 2019