#ScienceDeskDigs: Invasive Plants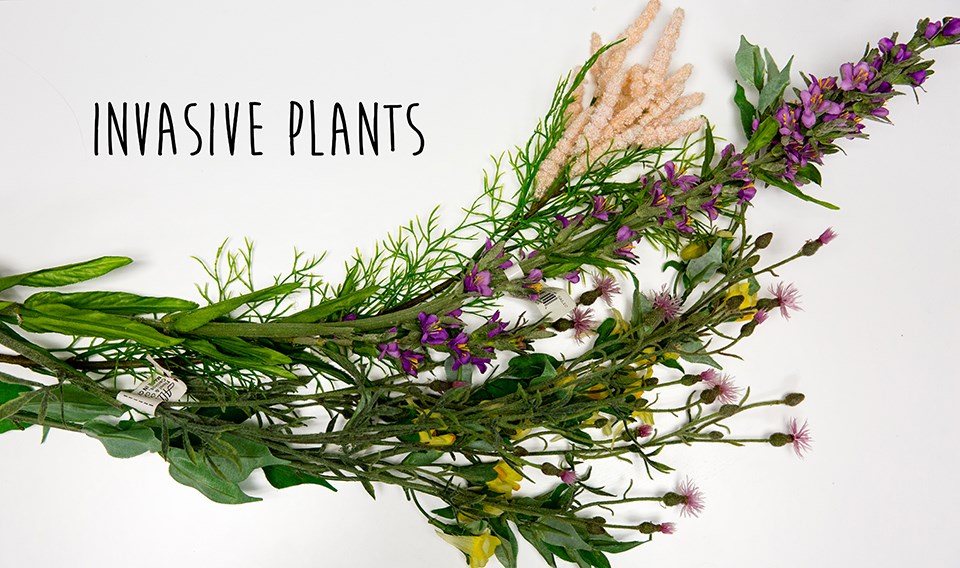 Most people might think of animals when they hear invasive, endangered, or threatened, but those adjectives also apply to plants. Plant lover Terri Hogan works to protect and preserve the natural world for future generations by taking on the challenging task of managing the Invasive Plant Program at the National Park Service. Read on to learn more about Terri in this week's #sciencedeskdigs
What are these?
The flowers pictured above are all invasive plants:
Pink: Spotted knapweed
Purple: Loosestrife
Dark Pink: Thistle
Yellow: Dalmatian toadflax
I have always loved plants- they are so diverse, beautiful, and there is an amazing world you don't see because it is either underground or too small. I spent many years in Tennessee working in the rare cedar glade communities, and while I was there I gained an even deeper appreciation for plants. For example, there is this flower called
Talium calcaricum
or fameflower that lives in that community. It is super tiny, has little tufts of leaves that store water and bright purple flowers, and it has to contend with hot and dry conditions. It grows in shallow pockets of soil on limestone. Open glades with limestone at the surface can be up to 30 degrees hotter than everything around them. The fameflower is also threatened by the Chinese privet which is an invasive species that invades the fringes of this community. I have so much respect for this plant and all plants for surviving such harsh conditions.
Ecology is complex, and all the organisms in an ecosystem are connected by this net that we don't completely understand. Once an invasive species takes hold it is very difficult to get rid of, so prevention and early detection followed by rapid action are key to managing invasives. If you want to help prevent the spread of invasive species and keep natural ecosystems healthy there are simple steps you can take. Make sure your clothes and shoes are clean. Don't move firewood. Report invasive species sightings to a Ranger. Check out invasive removal volunteer activities in your area including national parks! Read more about
invasive and non-native species
here.
Last updated: February 11, 2019