Scientist Profile: Denise Amador, Biological Science Technician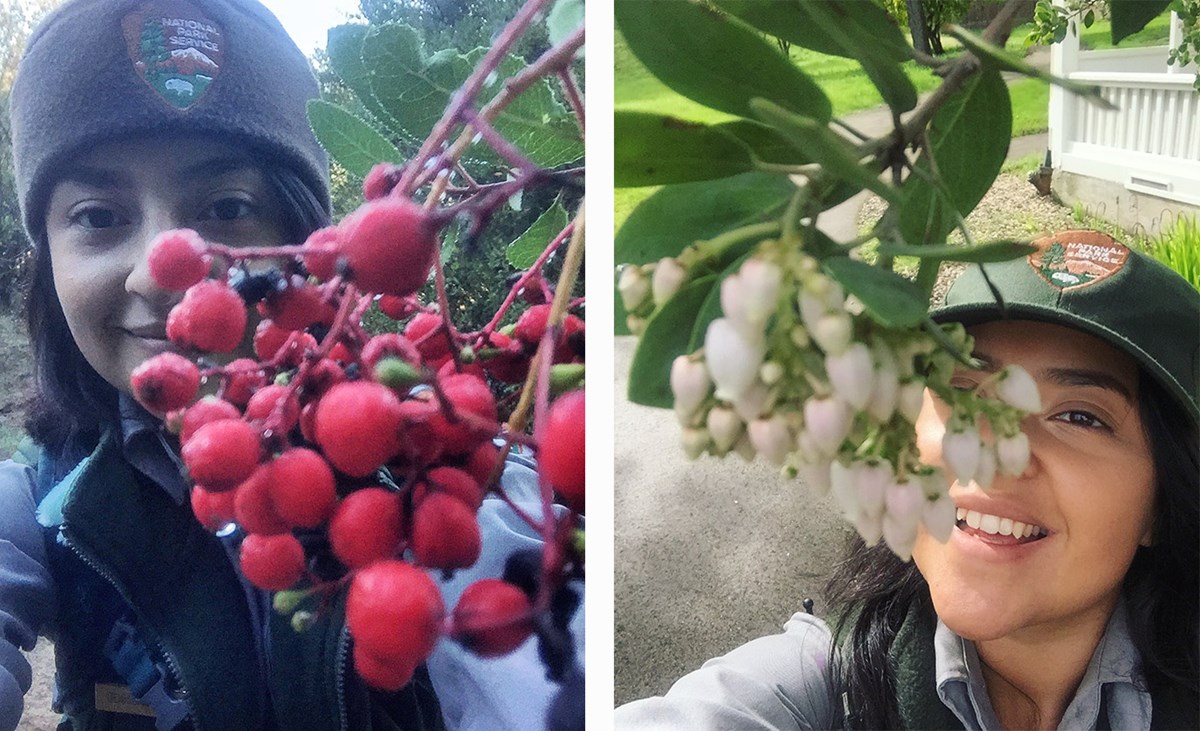 On Finding Biology...
"Science was never something that I thought I was capable of doing. No one ever asked me, or told me I could. I'm the first in my family to go to college. I had no idea what I wanted. But I'm really good with people, history, and culture. So I decided to study anthropology, figuring that knowing how humans work would get me somewhere. I specifically did archaeology, which is basically studying the trash that humans have left behind. Senior year, I worked for an archaeologist who needed to catalog flora that she found in Belize. I was looking at the remains of these beautiful flowers to study how and why humans used them, and realized that there are so many connections humans have to their environment. You can't study one without the other - it all goes together."
"There was something about those human-natural coupled systems that made me want to learn more about the science. I wanted to see what was out there. And I really wanted to connect people with their environment; I was missing that element of human interaction."
On Finding the Parks...
"I knew I didn't have a biological science degree, and there was no way that I could just be a biologist all of a sudden. So I thought that it'd be great to work outside. I didn't know how to do that, so I googled 'outdoor jobs.' Working in a National Park came up. That was probably my first encounter with National Parks; I'd never had much exposure to them. Growing up in a very rural area, I did spend a lot of time outdoors. But in that culture, being outdoors meant you were poor--rural and agricultural. The thought was that going to college would get me indoors, into an office, not working with my hands and getting dirty. So working in the National Parks was definitely not the trajectory I'd thought I'd be on. But I was pursuing this new interest: How can humans steward the land, and how can the land then take care of humans?"
"I started in 2016 as a Youth & Community Engagement intern with Park Stewardship at the Golden Gate National Parks Conservancy. The next year, I applied for the Biological Science Technician position here at John Muir and got it."
The National Park Service has a program called Pathways that helped streamline Denise's transition from Intern to Biological Sciences Technician.
On Her Work Now...
"As a biological science technician, I do vegetation monitoring and assessment to maintain a healthy ecosystem here on Mount Wanda. I look at what's growing and where, and remove a lot of invasive species so that there is enough habitat for the native species."
"The natural resource program here is actually fairly new, so right now we're collecting baseline data. This is the first documentation of some of these plants in a strictly scientific way, which feels kind of crazy."
"My team is mostly made up of volunteers. We recruit specifically from underrepresented communities so they can have a first experience in a National Park. They have no idea that this is something they can do as a profession. To see that moment of, 'Wait--this is your job? You do this??' And to respond, 'Yeah, I had no idea too.' That's really what I like about my job and why I do it. I can do the science, but I bring it back to people, which is the most important part."
"Having a good experience in general is what I hope my volunteers get out of my programs. If they don't know what species is what, that's totally fine. But for them to know that they went out with a Park Ranger at a National Park, and they had a good experience, and they want to go back--that's my goal. They're welcome. And I want them to feel welcome, in nature."

Interview and Profile by Maritte O'Gallagher, March 2018.
Last updated: April 2, 2019