David Augustus Williston, recognized as the first professionally-trained African American landscape architect, left a lasting legacy through his work as college campus planner and horticulturalist.

Williston was born in 1868 outside of Fayetteville, North Carolina as the second of twelve children. In 1893, he joined one of his brothers in Washington D.C. to attend Howard Normal School. Upon graduating in 1895, he enrolled at Cornell University, where he became the first African American student to obtain a bachelor's degree from the College of Agriculture. He later completed municipal engineering courses through the International Correspondence School in Pennsylvania.

Williston began his teaching career at the State College of North Carolina at Greensboro in 1898. In 1902, he joined the agricultural science faculty as a professor of horticulture at the Tuskegee Institute, now Tuskegee University, where he taught intermittently for the next 27 years.

In addition to teaching, Williston also served as superintendent of buildings and grounds from 1910 through 1929, overseeing the development of the campus. His early landscape plan included allées of trees that reinforced the formal arrangement of the road network, addition of open spaces resembling collegiate quadrangles, straight lines of trees along the edges of the formal open spaces, and less formal plantings in the center of campus. Without access to established nurseries, Williston used surrounding resources to successfully propagate plants for his work. Williston completed the planting designs for several Tuskegee facilities, including the George Washington Carver Museum and The Oaks, the home of Booker T. Washington.
The Oaks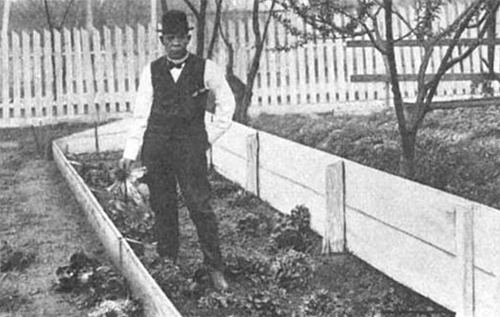 Booker T. Washington was the first president of Tuskegee, and his three-story Queen Anne style home was constructed by students as part of their curriculum. Williston's designs guided the development of the landscape at The Oaks, including a picket fence around the front and side yards, tree and shrub plantings throughout the property, and the siting of a carriage house, well-house, and a gazebo.

It also called for establishment of plots for a vegetable garden, cold frames, and animal husbandry on the back side of the house. While fruit and pecan trees were brought in, it is likely that native tree species were transplanted to the property from the nearby woods. Although the landscape experienced several changes when the Washington family no longer resided on the property, elements of Williston's plans remain.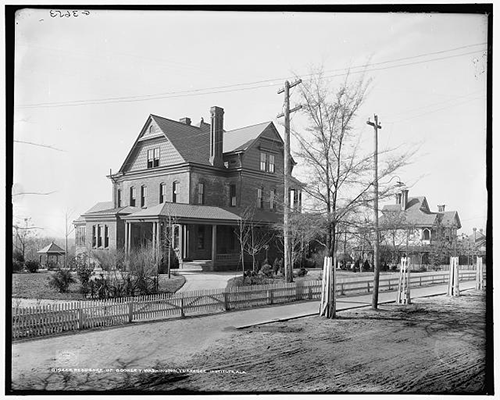 The project at Oaks may have been one of the first collaborations between Williston and George Washington Carver, each pioneers in their respective trades. Records indicate that both men selected plants for the Oaks. They would go on to collaborate on other Tuskegee Institute projects.

Williston's design at The Oaks was typical to his campus planting arrangments, including informal clusters of evergreen shrubs with hardwood trees. The plant pallette was also similar to selections used in campus planting plans, which frequently favored native plants. Trees included elm, oak, maple, cedar, magnolia, catalpa, fringetree, redbud, dogwood, sweetgum, cherry laurel, and American holly. He also made use of yucca, yaupon holly, cross vine, jessamine, sweet shrub, and French mulberry. Williston selected non-natives if they were available, such as wax-leaf privet, Japanese quince, winter honeysuckle, and varieties of spirea. His plans have been recognized as cost effective and also practical for the hot climate where many of them were located.
Campus Designs and Other Projects

With the vast changes at the onset of the Great Depression, Williston moved to Washington D.C. in 1930, where he established the first African American owned landscape architecture firm in the nation. Throughout his career, Williston both taught and practiced landscape architecture as a horticulturalist and campus planner at dozens of leading historically black institutions.

Williston's campus designs reflect the English landscape style, a school of thought which preferred picturesque and irregular arrangements in plant massing and landforms. His work includes site planning and design at Fisk University, Tennessee Agricultural and Industrial, Clark University, Alcorn State University, Lane College, Philander Smith College, and the expansion of Howard University in collaboration with architect Albert Cassell who was also extensively involved in the planning of the institution.
Williston made significant contributions to the beautification of the Tuskegee campus, and he continued to consult on the design of Tuskegee Institute from 1929 through 1949. Following World War II, in 1948, he designed a landscape plan for the campus. His plan organized buildings into groups, keeping with the Tuskegee tradition of grouping buildings based on function.

He also completed the site planning and landscape design for the Langston Terrace Housing Project, the first federally funded housing project in Washington D.C., completed between 1935 and 1938.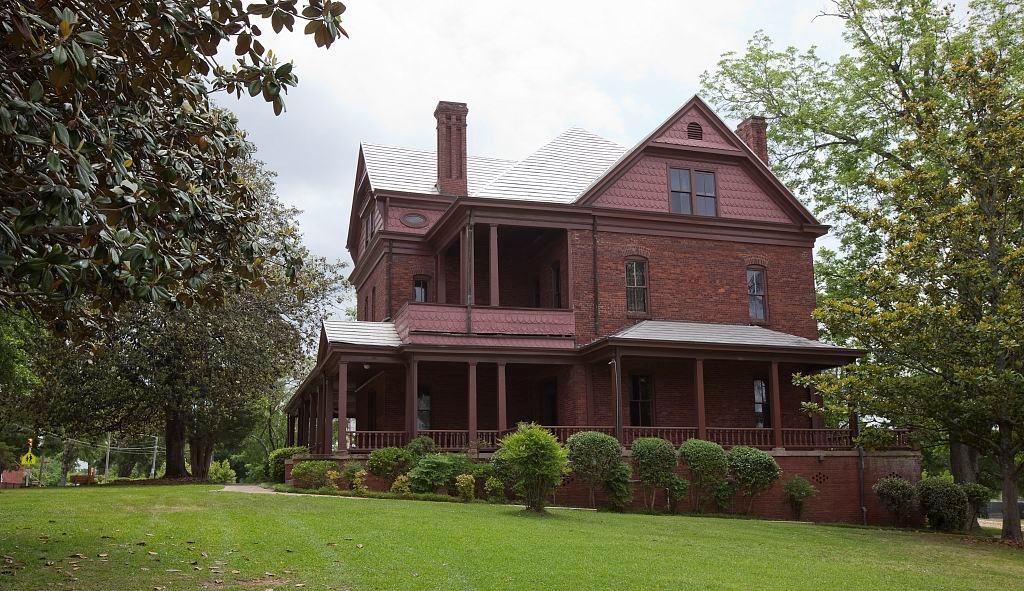 Williston worked into his 90s, passing away in 1962 at the age of 94. Three years later, the Tuskegee Institute was designated a National Historic Landmark for its contributions and advancements in education, and the
Tuskegee Institute National Historic Site
was thereafter established in 1974. The National Historic Site includes portions of the Tuskegee campus and The Oaks, preserving Williston's important legacy of landscape planning and design.
---
Sources:
"David Williston." The Cultural Landscape Foundation. <https://tclf.org/pioneer/david-williston>. Accessed January 16, 2018.

Goetcheus, Cari. "Booker T. Washington: The Man and his Landscape." CRM, No. 8 (1999), pp. 31-33.

Green, Jared. "A New Look at the Trail Blazing David Williston." American Society of Landscape Architects, August 2016. <https://dirt.asla.org/2016/08/08/a-new-look-at-the-trail-blazing-david-a-williston/>. Accessed January 16, 2018.

Cultural Landscape Inventory: The Oaks, Tuskegee Institute National Historic Site, 95% DRAFT. National Park Service, 2018.

Historic Structure Report: The Oaks, Tuskegee Institute National Historic Site, 95% DRAFT. Prepared by Panamerican Consultants, Inc. for National Park Service. November 2017.

Smith, Jesse Carney. Black Firsts: 4000 Ground-Breaking and Pioneering Historical Events. Visible Ink Press, 2012.

Weiss, Ellen. "Tuskegee: Landscape in Black and White." Winterthur Portfolio, Vol. 36, No. 1 (Spring, 2001), pp. 19-37.

Wilson, Derek Spurlock. African American Architects: A Biographical Dictionary, 1865-1945. Routledge, 2004.