The corrido is a traditional Mexican song style that has evolved over the past 200 years in northern Mexico and the southwestern United States. Corridos are all about storytelling. They tell of battle victories (and loses), individuals taking on the establishment, the lives of great or notorious people, and – perhaps the most ancient type of story in human history – the epic journey.

El Corrido de Anza uses this traditional style to tell the story of the Anza expedition, the 1775-1776 Spanish-led journey to settle Alta California. The expedition included a diverse group of 30 families searching for a new life in el norte and marks the founding of San Francisco. In partnership with the Juan Bautista de Anza National Historic Trail, Los Cenzontles (The Mockingbirds) wrote and produced this epic corrido and music video highlighting important historic sites and landscapes along the Anza Trail:
Visit our keyboard shortcuts docs for details
Duration:

10 minutes, 41 seconds
Written and produced by Los Cenzontles. Music by Eugene Rodriguez; lyrics by Gilberto Gutierrez Silva;Lucina Rodriguez - vocals; Fabiola Trujillo - vocals; Shira Kammen - violin;Eugene Rodriguez - vihuela, guitarra de golpe; Leonel Mendoza Acevedo - harp; Emiliano Rodriguez - bass; video shot and edited by Armando Aparicio
The corrido is a product of culture, time, and landscape. In Mexico and the United States, la frontera – the borderlands – has long been associated with independence, mystery, discovery, conflict, and vast open spaces. If the stories of this region are crafted from these ingredients, the corrido is the plate on which they are served. The corrido may have begun as recited poems or verse, an oral history to be memorized and told along trails and around campfires. Music soon followed with the singer's melody joined by a guitar and/or other stringed instruments, creating the familiar folk ballad style we know today.

In addition to thematic and functional indicators of the musical style, a corrido song structure was developed. First, the singer addresses the audience, then introduces the location, time, and name of the main character of the story. The importance of the character is sung, followed by the main piece of the song devoted to the story. Finally, the main character's farewell is followed by the composer and/or singer's farewell.

See if you can identify the elements of a traditional corrido in the video of El Corrido de Anza!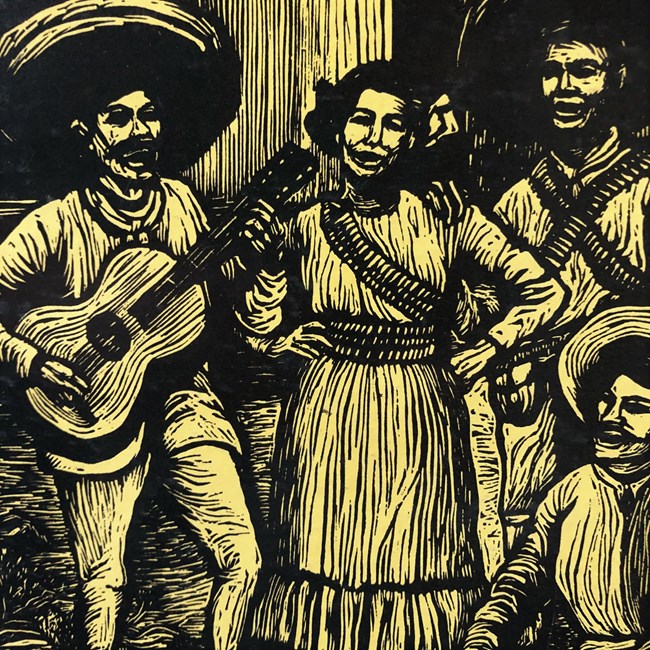 Today, corridos do not have to contain the formal structure described above to be defined as such. Even in the old days, not every corrido followed the rules. But every corrido should tell a story of local or national interest.

The musical style gained popularity in the 19th century and, when the Mexican Revolution tipped the balance of power in the early 20th century, the corrido became king. The corrido continues to evolve as a musical style and, like all enduring traditions, seems to morph and bend to the era. Today, its form is associated with other musical genres like norteño and ranchera. The influence of the corrido has reached far beyond the borderlands and into other cultures and styles. American social justice songs of the 1960s and 1970s took from various folk styles including the corrido (one could argue that Bob Dylan's Hurricane is a corrido!). The storytelling format of the corrido has also been adopted by hip-hop and trap musicians. While it has influenced many other musical styles, the corrido remains a living art form and uniquely tied to Mexican and Mexican-American culture.

Now for a challenge:
If you were to write a corrido about your family or family history, what story would you tell?
Who would be your character/s?
How would you tell it using the corrido structure?

Resources:
Strachwitz Frontera Collection at UCLA
Corridos - Oxford Bibliographies
What is a Corrido? - Kennedy Arts Center
Mexican Corridos - Smithsonian Folkways