Article
Collaborative Bat Study Begins in Marin County
Bats nationwide are increasingly threatened by factors like habitat loss, wind turbines, climate change, and disease. In particular, bats in eastern and mid-western parts of the US are being devastated by white-nose syndrome, a deadly disease that has been steadily making its way west. But how are bats doing in Point Reyes National Seashore and the Golden Gate National Recreation Area? The National Park Service, California State Parks, Marin County Open Space District, Marin Municipal Watershed District, US Geological Survey, and the Tamalpais Lands Collaborative (One Tam) have launched a collaborative, three-year study to find out.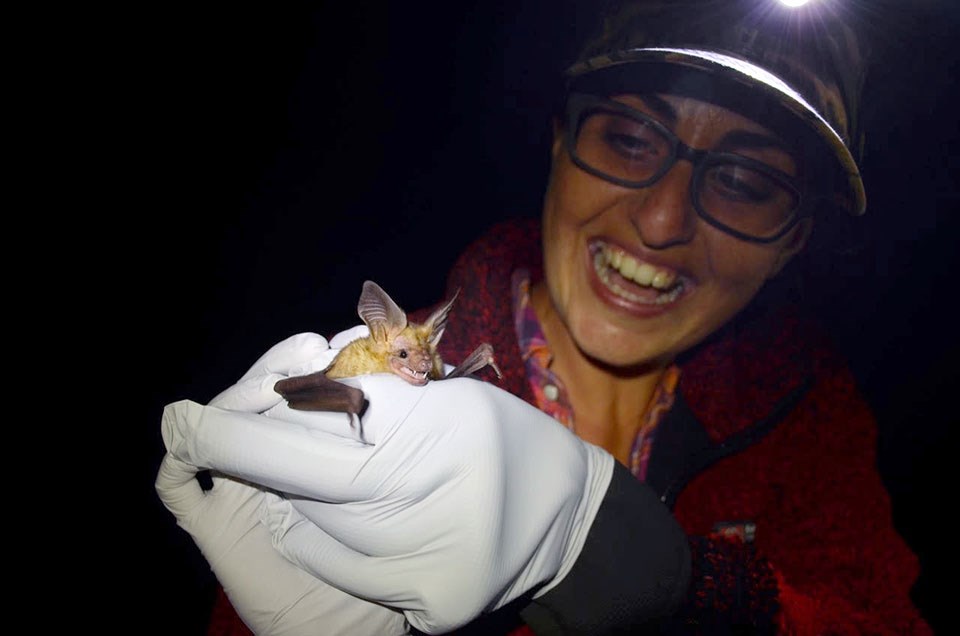 As many as 15 different species are thought to live in the area, but biologists don't know much yet about where many of them roost, forage, or raise their young. The study will expand upon past NPS and USGS bat research in the region to look at bat distribution, habitat associations, and roosting ecology across Marin County's parks and open spaces.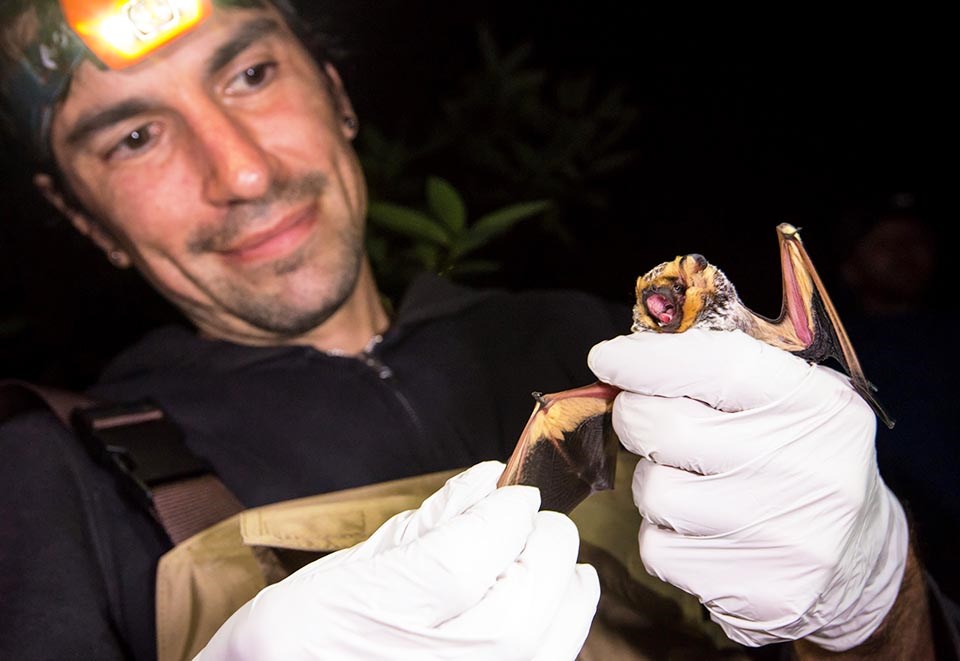 As a part of this first year of the study, biologists have started conducting a broad acoustic survey to look at what foraging habitats are used by different species. They have also begun mist-netting at nine sites, including Olema Creek in Point Reyes and Redwood Creek in Muir Woods. This will allow them to examine sex distributions and check for evidence of reproduction across the region. Their methods are consistent with the North American Bat Monitoring Program, so that the data collected can help us understand these species from a national, as well as regional, perspective.
Captured bats will also be examined for evidence of white-nose syndrome. The disease has not yet been found in California, but biologists hope to detect it early in case it is introduced into the region. It was found in Washington State for the first time just last year.
In the second and third years of the study, biologists plan to use radio tracking to look at maternity colony (where bats raise their young) and winter roosting habitat selection. The study may also continue for many years beyond that. While these initial years of research will give us a great snapshot of how bats are doing right now, continued monitoring is crucial for understanding if and how their populations are changing.
Visit the USGS bat research webpage, or contact Gabriel Reyes of USGS, to learn more.
Article
Collaborative Bat Study Begins in Marin County
Last updated: March 22, 2018