Cleaning Up Alaska's Beaches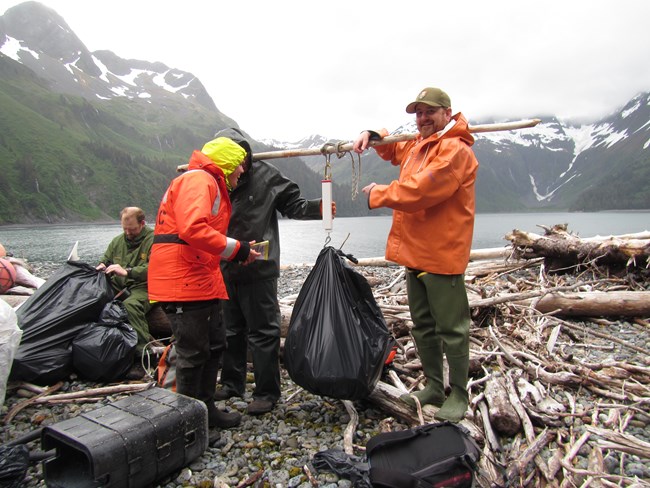 Beach Combing Takes on New Significance
Littering the ground before you are mounds of dented water bottles, grimy chunks of Styrofoam, tangled fishing rope, old tires and a rusted ATV. No, you are not at the landfill, or even an abandoned city lot. You are on a remote beach in a pristine national park in Alaska. A hearty band of federal, state and volunteer cleanup crews have spent the day gathering, hauling and bagging trash, and similar efforts are occurring all along Alaska's coastline. Referred to as marine debris, these items have been deposited by ocean winds and currents, or abandoned by local users. Disturbingly, as shipping, fishing, and tourism increase, so, likely, will the trash.
Supported by a grant from the National Park Foundation, in 2015 the Ocean Alaska Science and Learning Center collaborated with five coastal Alaskan national parks and a host of partners to tackle the problem. Crews plied the beaches of Bering Land Bridge National Preserve, Cape Krusenstern National Monument, Kenai Fjords National Park, Wrangell-St. Elias National Park and Preserve, and Katmai National Park and Preserve. While the main goal of the project was to remove as much debris as possible, teams also documented what they found, how much they found and where it accumulated on the beaches. These details will establish a baseline, help managers better understand the sources of marine debris, and shape future strategies to prevent debris from entering our waterways and littering coastlines.
Crews collected an amazing assortment of items, from plastic bottles, to coolers, fishing nets, aerosol cans, and even flip flops. Hard plastics had found their way to every beach – no matter how remote. Styrofoam, packaging materials and foam floats were nearly as pervasive, and fishing materials were found on all but 5 of the 28 beaches. Notably, no site was completely free of debris. The parks ultimately hauled over 22,000 pounds of refuse from 50 miles of coastline. The cleanup culminated with a barge and helicopter, chartered by the Gulf of Alaska Keepers, carting off tons of the debris from the Gulf of Alaska's shorelines to be deposited in a landfill in Oregon.
From its inception, outreach and educational activities were integrated into the program. School districts and youth organizations participated in a 5-part program during which students conducted monthly sampling and collection on local beaches and took part in solution-based discussions. Outreach efforts included articles and press releases,
videos
and a
story map
. A
peer reviewed publication
detailing the findings was printed in the Marine Pollution Bulletin.
One massive endeavor, of course, will not solve the problem. Unless the source of the debris is addressed, it will continue to plague beaches to the farthest reaches of the globe. However, there is hope. In March 2017, a bipartisan group of Senators introduced a bill to combat the issue. If passed, the Save our Seas (SOS) Act will generate policy to promote and fund cleanup, research on sources and solutions, and international cooperation to address this worldwide concern.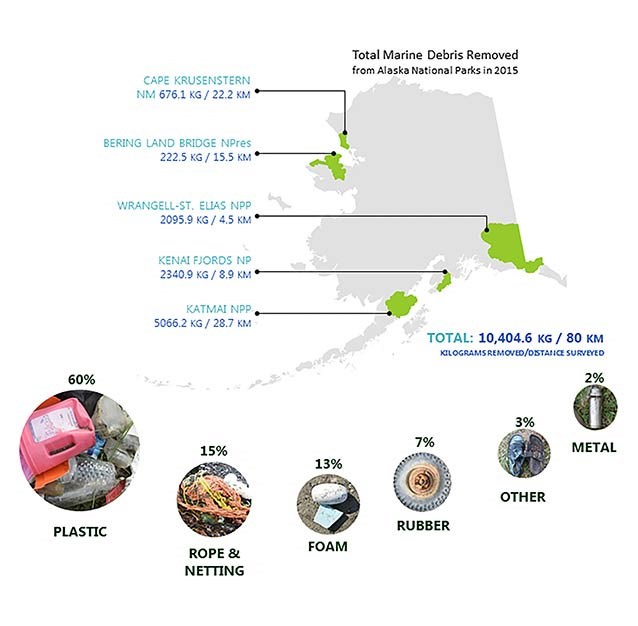 Last updated: October 16, 2017