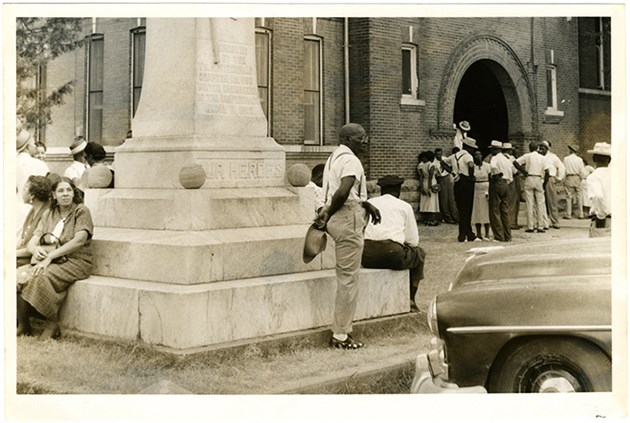 The properties included in the Civil Rights Travel Itinerary are related to the modern civil rights movement, that is, with a few exceptions, the events of the post-World War II period, and especially the 1950s and 1960s. The focus of the itinerary is the African American freedom struggle, and does not include the attempts of other minority groups, such as Asians, Hispanics, or Native Americans, to obtain equality. The list of properties included in the itinerary does not represent all of the sites important in the civil rights movement; a number of these places have yet to be recognized by National Register listing. The 49 properties have been nominated by the States and listed in the National Register over the years, and do not represent a systematic effort to survey, identify, and list all important civil rights sites in the National Register.

The travel itinerary was prepared as a cooperative project between the U.S. Department of the Interior, National Park Service, and the U.S. Department of Transportation, Federal Highway Administration. Both agencies have formally recognized the historic significance of the Selma-to-Montgomery march of 1965. Congress has designated, and the National Park Service administers, the Selma-to-Montgomery National Historic Trail based on the route's national significance in American history. The Federal Highway Administration has designated the march route as an All-American Road. The Civil Rights Itinerary was chosen for inclusion in the African American Civil Rights Network in October 2019.

The African American Civil Rights Network (AACRN) recognizes the civil rights movement in the United States and the sacrifices made by those who fought against discrimination and segregation. Created by the African American Civil Rights Act of 2017, and coordinated by the National Park Service, the Network tells the stories of the people, places, and events of the U.S. civil rights movement through a collection of public and private elements.