Coastal Research - Spring 2016 Update
Changing Tides is a three-year project investigating the relationships between coastal brown bears, people and marine intertidal invertebrates such as mussels and clams.
For the second consecutive summer, researchers are putting GPS collars on coastal bears in Katmai as part of the Changing Tides project. The May 2016 collaring effort was a great success, with near-perfect weather aiding in the 
outfitting of ten bears with GPS collars.
As with last year, all collared bears are adult females spanning the area between Hallo Bay and Cape Douglas—some of them with one or two year old cubs, and some of them with no cubs. The collars will transmit the bears locations until October, when researchers will return to the field to remove them.
One of those bears is also collecting video footage via a small recorder attached to the collar. Combined with the information from the nine bears collared last year, the information from these bears is furthering researchers' understanding about the habitat preferences and movement patterns of coastal bears.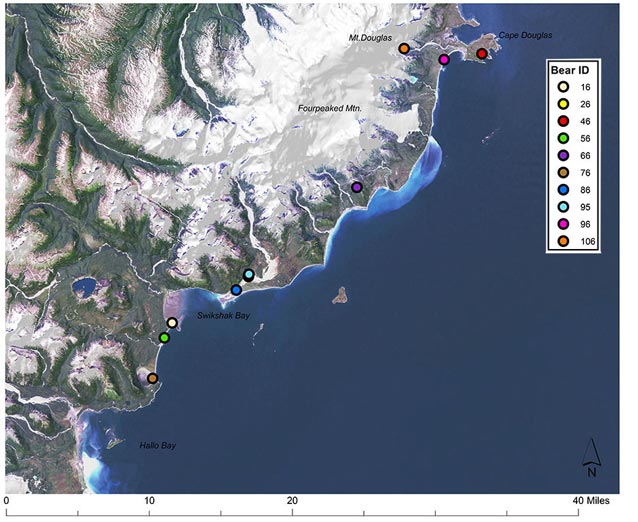 Coastal bear diets and the effects of different diets on the ability of bears to gain weight are also being examined.  Researchers are curious to see how bears' diet and body compositions this year will compare to last year; pink salmon in Katmai have a weak even-year return pattern, so they may not provide as much nourishment to bears this year.  Researchers will be collecting salmon on the coast this year for nutritional analysis to better answer these and other important questions.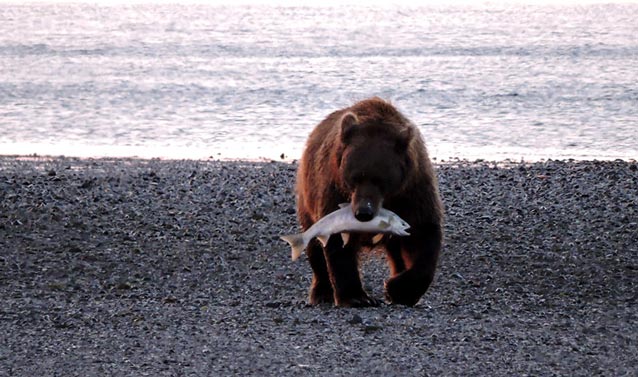 The Changing Tides project is a three-year study examining the link between the marine and terrestrial environments, specifically between coastal brown bears, clams and mussels, and people. It is a cooperative project of the National Park Service, U.S. Geological Survey, Alaska Sealife Center, and Washington State University.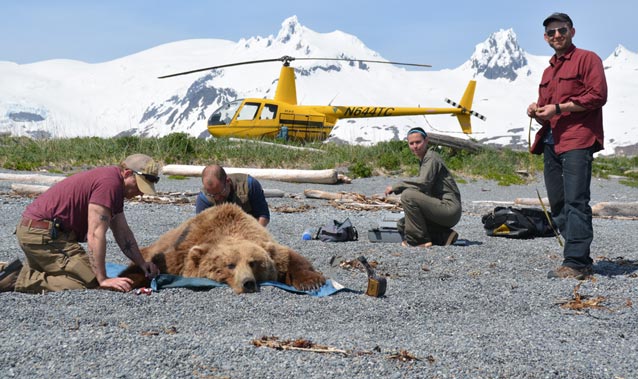 For more information:
Contact: Carissa Turner (carissa_n_turner@nps.gov)
Series: Changing Tides Articles
Last updated: July 20, 2016