A Special Talent Helps Share Pivotal American Historic Stories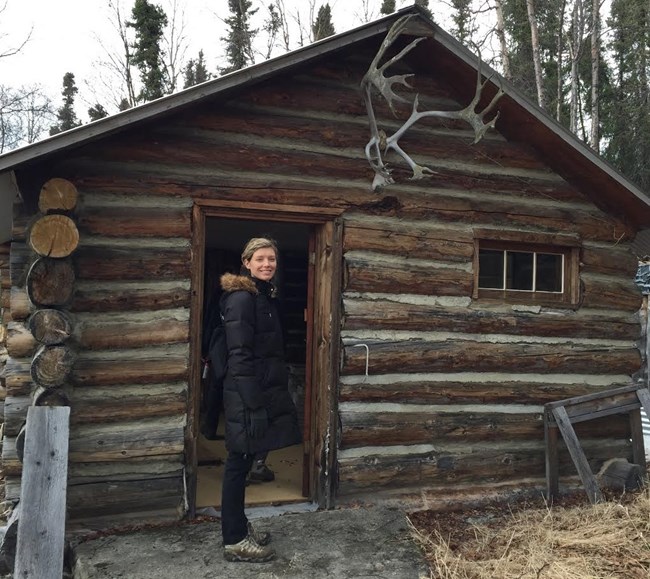 What is your name and job title? Carrie Miller, Cultural Resource Specialist in the Denver Service Center (DSC) Planning Division.
What experience and education do you have? Before joining the National Park Service in 2010, I worked as an architectural historian with consulting firms in Washington, DC, and in Colorado for seven years. That work taught me an invaluable mix of documentation and survey, project management, and business development skills that I continue to use in my work today. I have a master's in architectural history from the University of Virginia, and a bachelor of science in design and human ecology from Cornell University. My early work experience includes historic preservation, architectural drafting, and art/design museums.
What is a typical day like? My role involves assisting park cultural resource specialists in developing resource stewardship strategies, preparing special resource studies, and helping parks and programs plan for facilities, trails, history, and interpretation. I'm also involved in our division's growing mentorship program—though I'm certain that I get more out of it than my "mentees" do!
What career advice would you give to someone who wants to follow a similar path? Embrace opportunities to become well-rounded by learning practical business and communication skills as a foundation from which to build a career in any specialization.
What is one of the bigger projects you are working on and what about that project might surprise people? The Mississippi Civil Rights Sites Special Resource Study is a project for which I'm part of a team charged with evaluating sites significant to the Civil Rights movement for their potential to become units of the national park system. Learning the stories of individuals and communities who came together during a pivotal moment in American history has been deeply moving. At the same time, our role involves a careful balance of objectivity while working with diverse communities who are entrusting us to understand their past and tell their stories, many of which are painful and unresolved. I appreciate the sensitivity with which our team is navigating this study and it is an honor to be part of it.
Last updated: August 15, 2018