The National Park Service's American Battlefield Protection Program promotes the preservation of significant historic battlefields associated with wars on American soil. This program focuses on identifying and raising awareness about at-risk battlefield sites and associated properties for consideration by federal, state, tribal, municipal, non-profit, and private entities.
... protecting sites where historic battles were fought on American soil during the armed conflicts that shaped the grown and development of the United States. American Battlefield Protection Act of 1996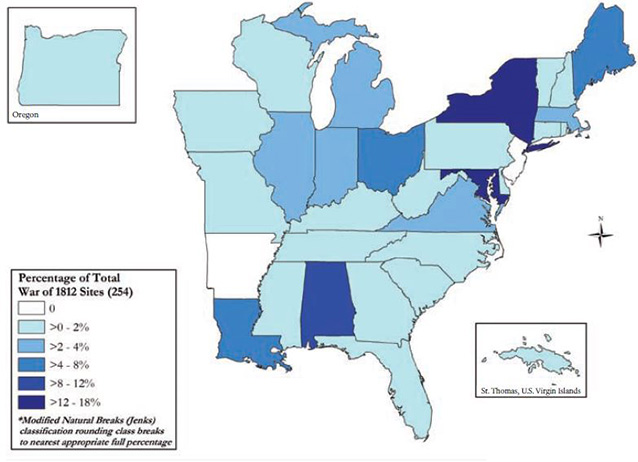 In response to a call from Congress, in 2007 the  National Park Service's American Battlefield Protection Program completed a study identifying 677 significant places associated with the War of 1812 and Revolutionary War, located in 31 states, Washington, D.C. and the Virgin Islands. This study reflects the broadest federal effort to identify important War of 1812 battlefield sites, incorporating colonial, European, American, Indian, and African American perspectives. As many as 170 of these sites are designated as at-risk for injury or destruction in the next 10 years. Efforts by this program helped create River Raisin National Battlefield Park in Monroe, Michigan, the site of the 1813 Battle of Frenchtown. This became the 393rd unit of the National Park Service on March 30, 2009.
Last updated: February 24, 2015