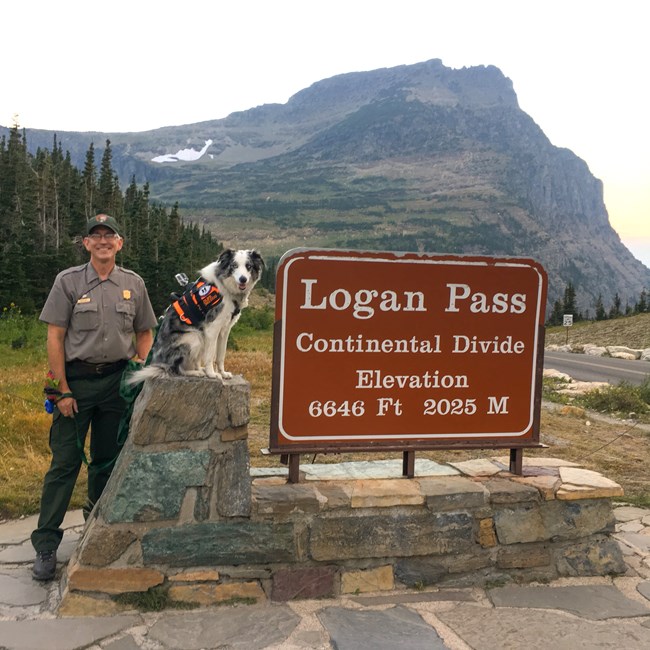 Background
In July 2016, Glacier National Park became the first National Park Service unit to use an employee-owned dog to help manage habituated wildlife. In recent years, increasing park visitation has led to an increase in human–wildlife interactions at Glacier and other national parks. The goal of Glacier's wildlife shepherding program is to keep park visitors and wildlife a safe distance apart.
Glacier's Natural Resources Program Manager, Mark Biel, uses his professionally trained border collie, Gracie, to move bighorn sheep and mountain goats out of areas of high visitor use, such as the Logan Pass parking lot. In the winter, they move deer out of the park's headquarters/residential area, which helps reduce the presence of mountain lions in this populated space. Gracie works only with ungulates—not with bears or other predators.
"Ranger Mark" and Gracie are also wildlife-safety ambassadors, helping remind people to stay a safe distance from all wildlife. A big part of their job is talking with park visitors about why approaching, touching, and feeding wildlife is dangerous for both people and animals. The "bark ranger" team also visits with schools and other groups about these issues and maintains an Instagram account. The project is funded by the park's friends group, the Glacier National Park Conservancy.