Backyard Bingo
"In all places, then, and in all seasons,
Flowers expand their light and soul-like wings,
Teaching us, by most persuasive reasons,
How akin they are to human things."

"Flowers," Voices of the Night, by Henry Wadsworth Longfellow

Henry Wadsworth Longfellow loved the outdoors so much that he planted trees, shrubs, and even a formal garden on his property so he and his family could spend time outside. Henry wrote lots of poems about being outdoors, including some about animals, trees, and even the night sky.
Use this Backyard Bingo card to explore a green space near you – a park, a walk around your neighborhood, or even your own backyard.
Instructions:
Keep track of the items you find. You can use the Bingo sheet on a phone as you explore or download and print this
Backyard Bingo
template. See how many boxes you can get!
Materials:
Bingo sheets
Writing utensil: pens, markers, crayons, etc.
Optional: a clipboard or book to write on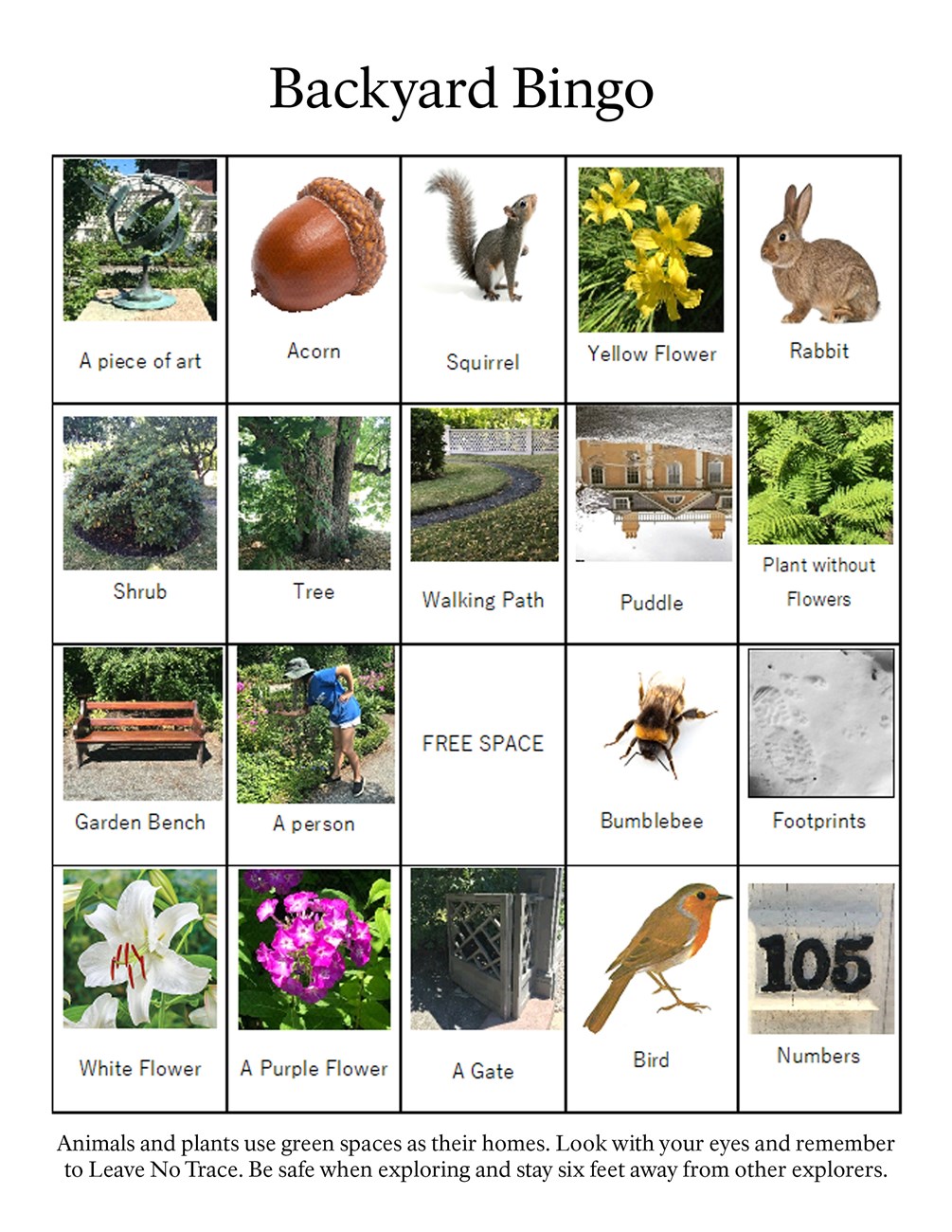 Find Your Virtual Park
Explore more at-home-activities from Longfellow House - Washington's Headquarters National Historic Site.
Let's Go!