Students Explore Parks through the Arts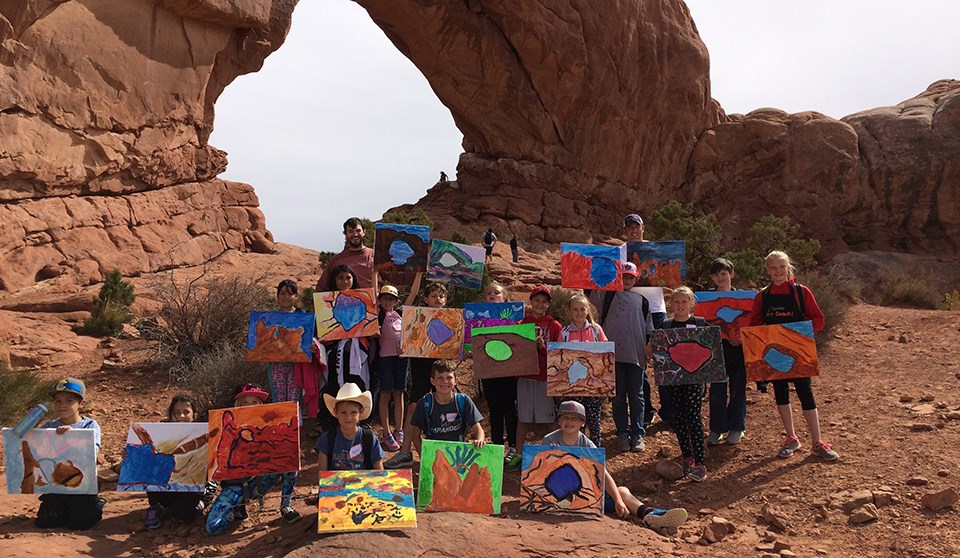 What's the best part about your home? For several years, third and fourth grade students at Helen M. Knight (HMK) Elementary School in Moab, Utah, have answered that question through the arts.
The "Look Where We Live" program began in 2013 as a collaborative project between HMK Elementary School, Beverly Taylor Sorensen Arts Learning Program, and Friends of Arches and Canyonlands National Parks.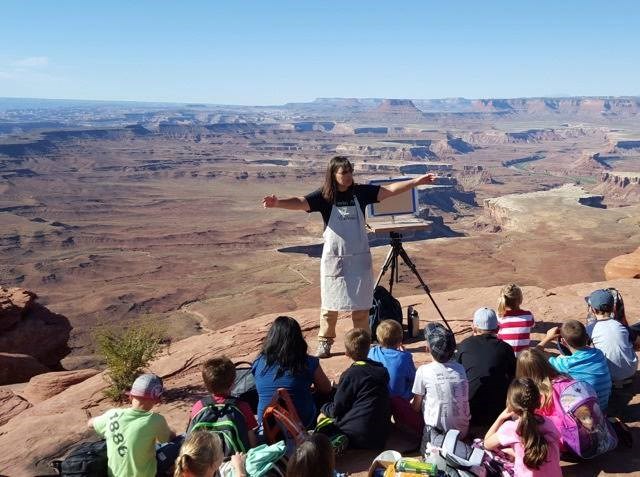 As part of their school curriculum, students learn to identify, describe, and draw area landforms. They also study how arches form and learn to paint geologic layers and textures. Their final activity is painting plein air (outside) at Arches and Canyonlands. For some students, this is their first visit to the national parks in their backyard.
Parents comment on how much the students enjoyed their visit to the parks, and how all of them are able to sit and work on a piece of art in such an amazing backdrop.
Following their field trips, students participate in an art show and reception at Arches National Park Visitor Center. Student art is on display at Arches Visitor Center and at Island in the Sky Visitor Center at Canyonlands. This will encourage students to return to the park to show off their artwork to friends and family.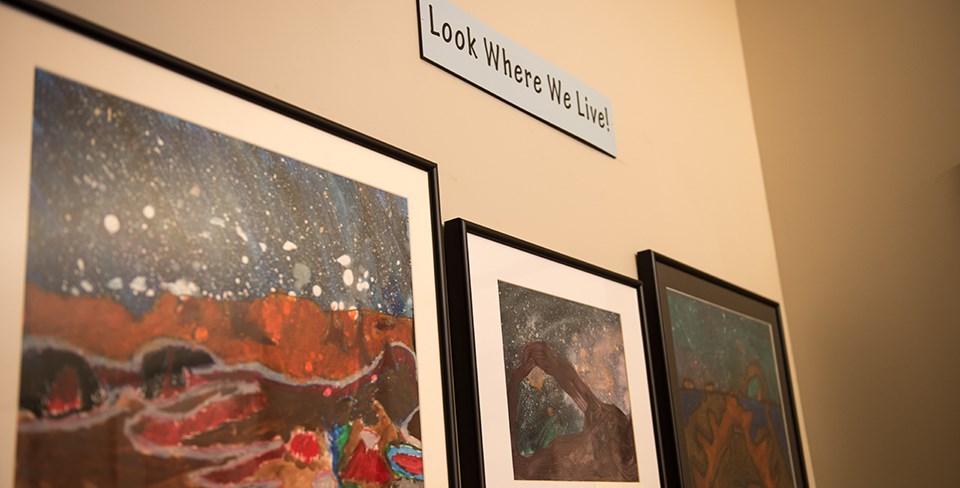 Last updated: November 9, 2018