Private Albert Cooper and the 318th Engineers at Vancouver Barracks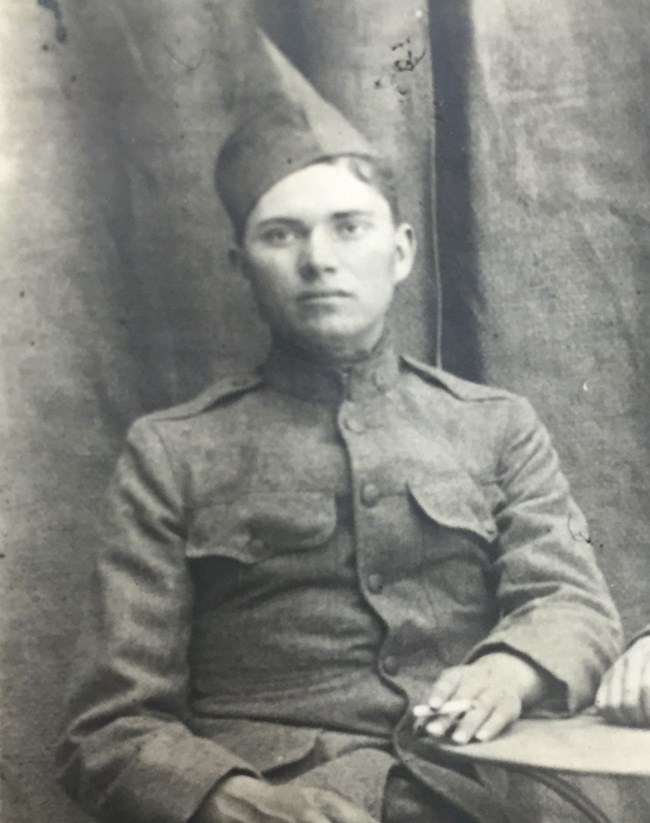 On April 2, 1918, at the age of 21, Albert "Abbie" Cooper of Hood River, Oregon, enlisted in the United States Army as a Private and was assigned to Company D, 318th Engineers. Cooper joined his regiment at Vancouver Barracks, where they had been training for several weeks. In a publication the regiment published after the war, they wrote:
"Vancouver Barracks, Washington, was the birthplace of the 318th Engineers, and a more beautiful spot would be hard to find. It is situated on the banks of the Columbia river [sic], across which the lights of Portland, Oregon, shone in a ray of welcome that has warmed the heart of every man in the regiment…As an army barracks the site is ideal; broad green parade grounds, flanked on one side by the men's barracks and on the other by the officers' quarters and backed by the towering trees of a Washington forest. It was here men came from nearly every state in the Union to enlist their services with the 318th Engineers; for the first time they donned their O.D.'s [olive drab uniforms] and were schooled in the intricacies of squads east and west and later with rifles were taught infantry drill. Also they built pontoon bridges on the broad Columbia, dug systems of trenches in the wooded stretches near the barracks, sank deep dugouts into mother earth, and strung barbed wire entanglements. Mimic battles were fought in the woods close by and the men vied with each other on the target range."
On April 22, 1918, the 318th traveled for six days to get to Camp Merritt, New Jersey. On May 8, 1918, they embarked on the S.S.
America
, S.S.
Washington
, and S.S.
DeKalb
on a journey from New York to Brest, France. In France, Cooper and his fellow soldiers set to work building warehouses, barracks, and water supply systems, and laying railroad tracks.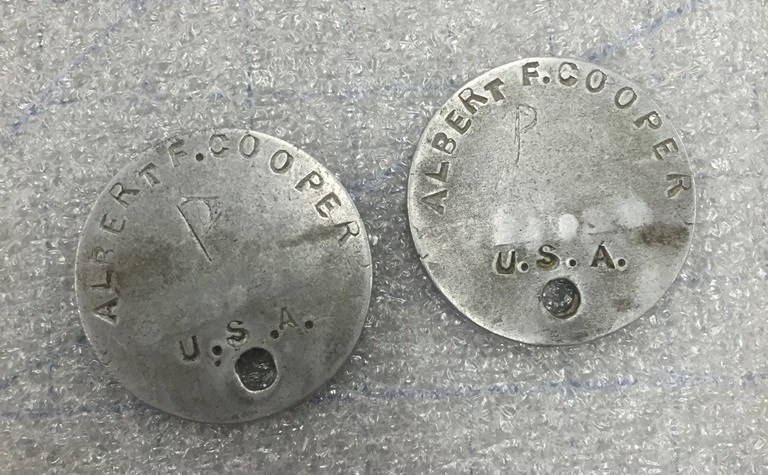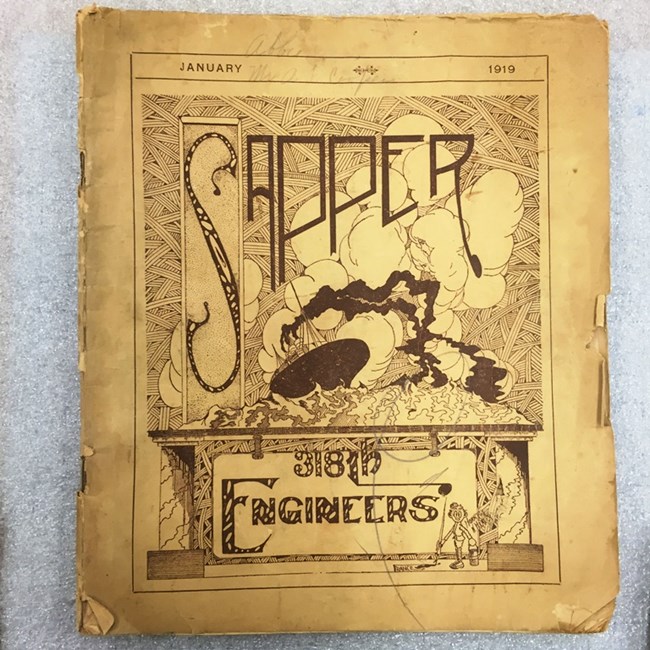 In early September, Cooper and Company D were stationed at Camp Nicholas, where they worked "stringing barbed wire entanglements or digging trenches out in "no man's land" only a few yards from the German trenches," and operated a saw mill that produced lumber for dugouts and barracks. Around this time, Cooper was shot in the leg, and suffered a compound fracture of the knee.
By early November, Cooper had rejoined his regiment, and served at the Meuse-Argonne Offensive from November 2 through November 9. Cooper and the 318th Engineers worked to repair bridges and roads that had been destroyed by retreating German troops.
After the Armistice was signed on November 11, 1918, ending the war, Company D worked to salvage equipment and ammunition from French dugouts. Cooper remained with the Army of Occupation, continuing to serve in France, Luxembourg and Germany, before finally returning to the Pacific Northwest. He was honorably discharged in June, 1919.
According to census documents, Cooper had not attended school, but was able to read and write. After he returned from Europe, he married Annis Mayer, also of Hood River. One of the postcards that Cooper sent from France is addressed to Mayer, indicating that they had known each other before Cooper entered service. Cooper found work as a grocer in Hood River, and the couple had two children. Cooper passed away in 1960, and is buried at the Willamette National Cemetery in Portland, Oregon.
In July 2017, descendants of Albert F. Cooper donated a number of his mementos from his wartime experience to the museum collection of Fort Vancouver National Historic Site. The images in this article show just some of these items. As part of the national park's museum collection, Private Cooper's belongings are a valuable contribution to our understanding of the experiences of soldiers who passed through or were stationed at Vancouver Barracks during World War I.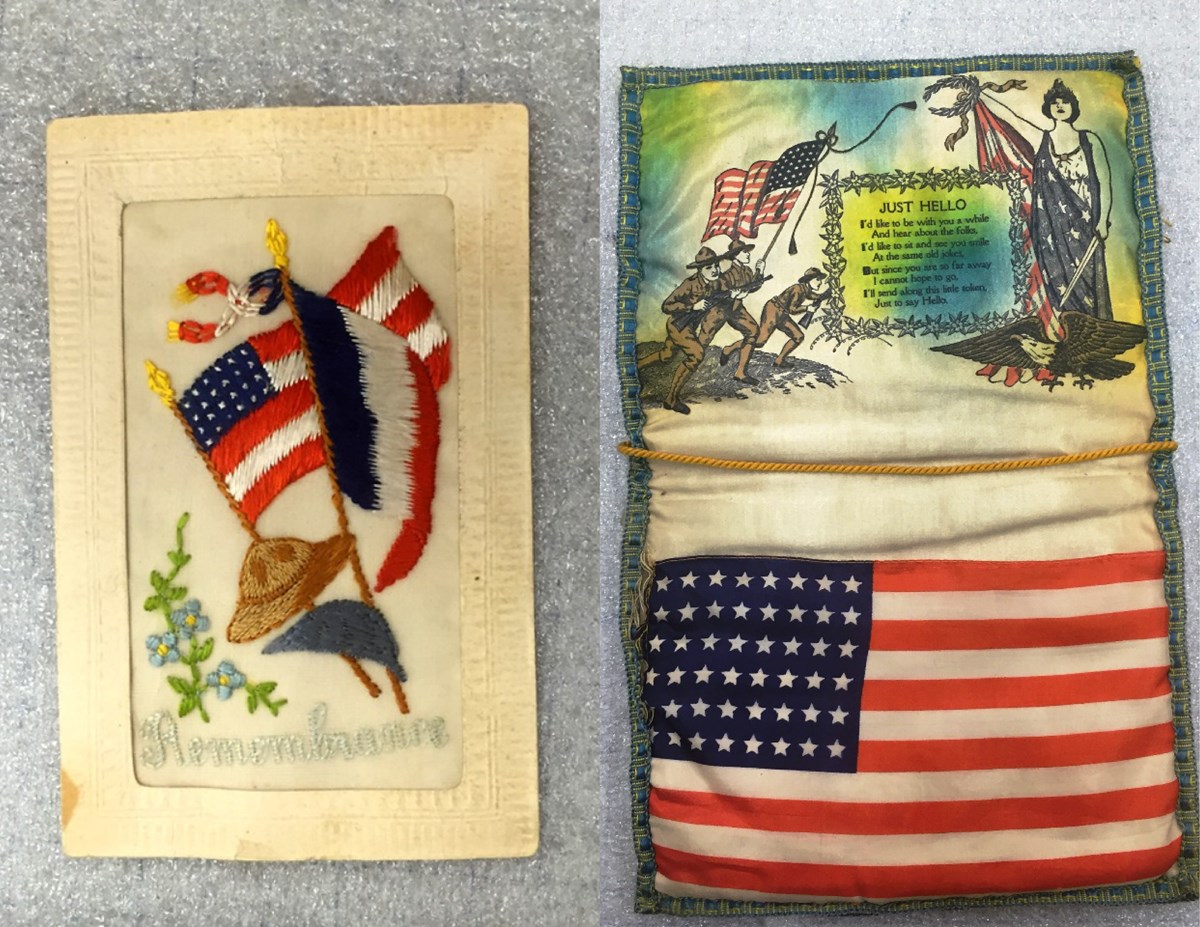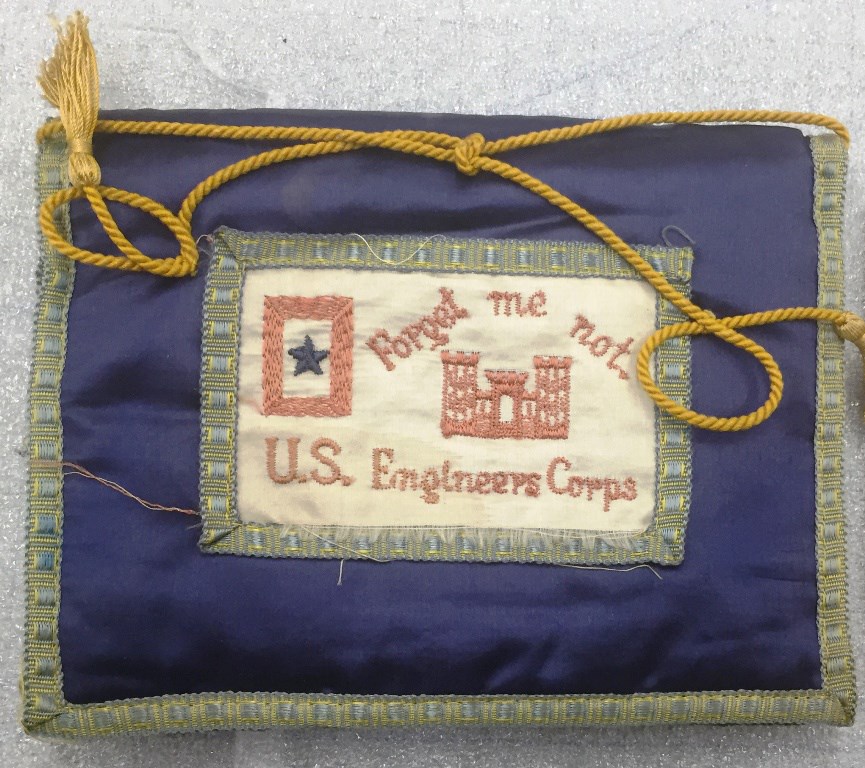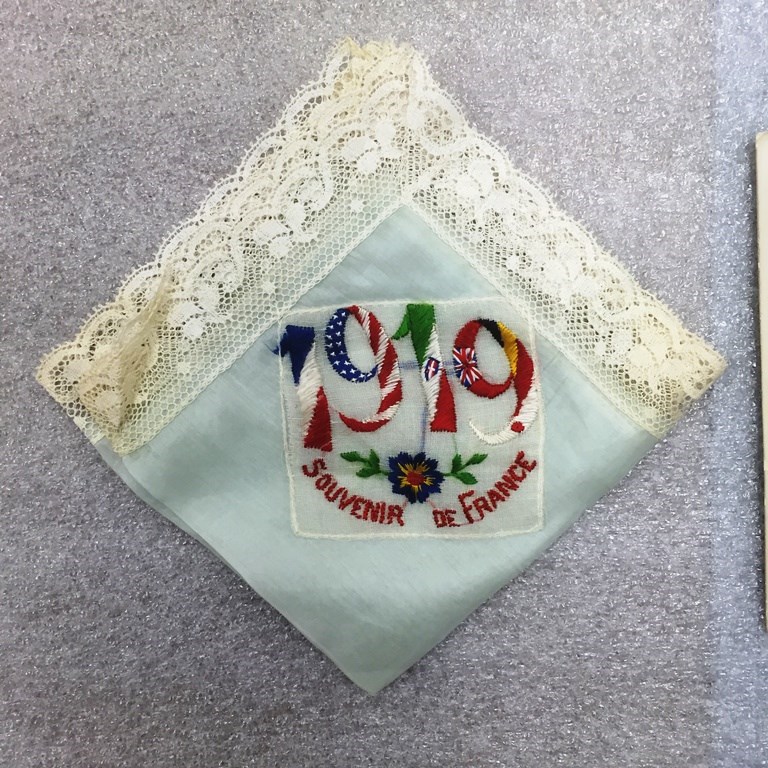 Last updated: October 24, 2018