Accounts of African American service during the War of 1812
By By Gene Allen Smith, Texas Christian University
Although the documentation is fragmented, men of African descent did serve as soldiers and sailors aboard warships and on privateers during the war in substantial numbers on either side.
Ned Simmons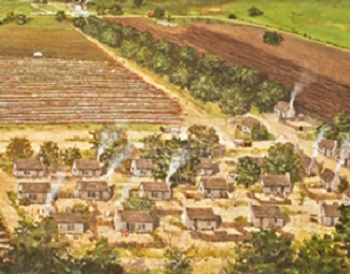 Ned Simmons lived most of his life enslaved on Dungeness plantation, on the estate of General Nathaniel Greene on Georgia's Cumberland Island. Born in 1763, probably in South Carolina, Simmons' legal status rotated among the Greene family, but his monotonous existence on the island changed very little until the waning weeks of the War of 1812. When Admiral George Cockburn's ships and soldiers invaded the area during early 1815, Simmons immediately volunteered for British military service. He received an old 1808 version of a British red uniform, a weapon, and began training to be a Colonial Marine. Then disaster struck! Although Simmons had enlisted, his training had not yet taken him off of Cumberland Island. During early March 1815, two American commissioners arrived to inform the British of the ratification of the peace agreement, and after days of bickering between the commissioners and Cockburn about property, the admiral acquiesced: only property—including slaves—on Cumberland Island at 11 pm on February 17, 1815, would be returned. Even this narrow interpretation of the Treaty of Ghent adversely affected Simmons. He had been one of the first to volunteer, but he had not yet departed the island. On March 10, 1815, British officers stripped Simmons of his uniform, insignia, and his weapon, and he and eighty other men returned to slavery on Cumberland Island. Unfortunately, Simmons remained enslaved on Cumberland Island until Federal troops liberated him in 1863, almost 50 years after his first flirtation with freedom. 
Jordan Noble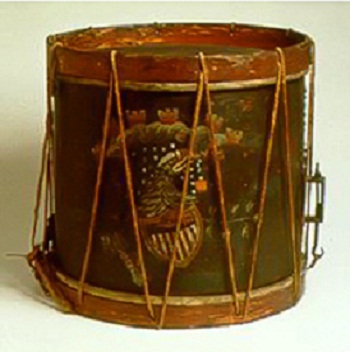 Born a Georgia slave on October 14, 1800, to African and European parents, Jordan Noble apparently had arrived in New Orleans sometime in 1812. The teenage Noble joined the US Army in 1813 as a free drummer in the Seventh US Regiment, and during the fierce night fighting of December 23, 1814, he kept a steady beat as Andrew Jackson's troops surprised a British vanguard, delaying the enemy's assault south of the city. By late December two battalions of "Free Men of Color" as well as other free black militiamen and slave volunteers had swollen Jackson's defenses at nearby Chalmette by more than 900 men. The general's heterogeneous force—consisting of US Army soldiers, free blacks, slaves, Louisiana Creoles, Tennessee and Kentucky frontiersmen, Jean Lafitte's Baratarian privateers, and a small contingent of Choctaw Indians—entrenched behind a defensive rampart on the east side of the Mississippi River, some seven miles south of New Orleans, to meet a series of British attacks during late December 1814 and early January 1815. On January 8, 1815, "the rattle of [Noble's] drum was heard [even] amidst the bin of battle," "in the hottest hell of fire" during the unsuccessful chaotic main British frontal assault at Chalmette. After the battle the British evacuated from the Gulf Coast while Noble and his free black compatriots remained in New Orleans. In fact, Jordan Noble maintained his military connections and participated in the 1836 Seminole War in Florida, in the Mexican War, and with Confederate and Union forces during the Civil War; Noble claimed service during four American wars. After his fighting days had passed, Noble held tightly onto his position within the New Orleans free black community and onto his military legacy as the drummer boy of the Battle of New Orleans. His distinction and talent, combined with his intense patriotism, had also permitted Noble to navigate the perils associated with pre– and post–Civil War American race relations. 
Last updated: August 14, 2017