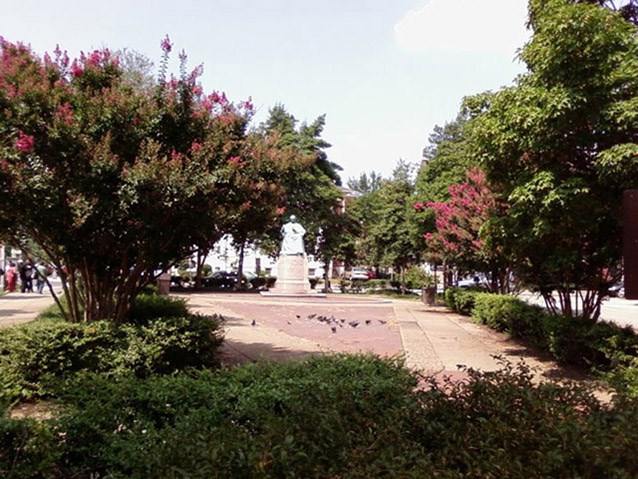 The district is significant at the state level under National Register Criterion C in the areas of Architecture and Community Planning and Development with a period of significance of 1870 to 1949. The Gibbons Memorial (statue and base), located within US Reservation 309 G, has been found to be significant in both the Cardinal James Gibbons Memorial National Register of Historic Places Nomination and the Memorials in Washington, DC National Register of Historic Places Multiple Property Documentation. The memorial has been found to be significant under National Register Criterion C in the area of art with a 1932 period of significance, the year of its installation and dedication. The nomination was approved by the Keeper in October of 2007.
The period of significance begins with the extension and improvement of 16th Street past Florida Avenue in 1903 and ends with the installation of a memorial to Cardinal James Gibbons in 1932. The reservation is located across from the Shrine of the Sacred Heart. The most prominent feature of Reservation 309 G, a statue of Cardinal James Gibbons, Archbishop of the diocese of Baltimore, was erected in 1932. Reflective of naturalism, the memorial is a rare example in Washington, DC of a portrait statue of a leader of a religious community.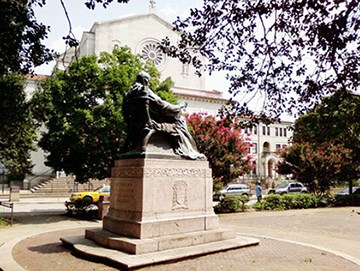 The 1918 landscape design by landscape architect John H. Small, Jr. predates the memorial. The cultural landscape, despite some changes to plant material, reflects the community desire for the public use of the reservation and contributes to the property's significance. Mount Pleasant residents themselves wanted to ensure that some triangular reservations would become public parks ideal for statuary and memorials.
US Reservation 309 G retains integrity for its period of significance, 1903-1932. The landscape of 309 G has been altered slightly with changes made in 1946, 1966, and 1988. In 1988, several of the reservations in the Mount Pleasant Park neighborhood, including Reservation 309 G, were rehabilitated. While making some changes to the historic landscape, especially with regard to materials, the plan was sensitive to the original design.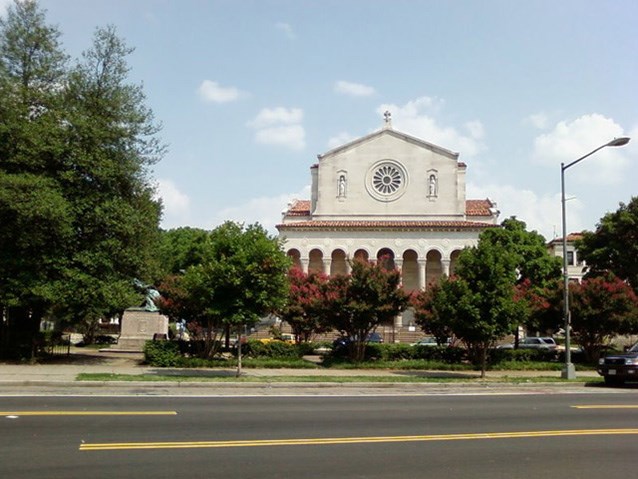 The property's historic circulation is remarkably intact. The Gibbons Memorial, U.S. Reservation 309 G still retains many features of its 1918-1932 design. It is subject to heavy pedestrian use, particularly from commuters passing through daily on their way to and from work, local residents and workers, and homeless individuals.
Quick Facts
Cultural Landscape Type: Designed
National Register Significance Level: State
National Register Significance Criteria: C
Period of Significance: 1903-1932
Last updated: May 22, 2019