Grant-Kohrs Ranch NHS Landscape
The Grant-Kohrs Ranch National Historic Site (NHS) Landscape is a historic site in the Deer Lodge Valley of Montana. John Grant established the ranch in 1862, and Conrad Kohrs operated the ranch from 1866-1920. Grant-Kohrs Ranch is an outstanding representation of the days of the open range cattle industry in the American West during the 19th and early 20th centuries.
Conrad Kohrs arrived in Montana in 1862, and only four years later could make the claim of being one of the largest cattle ranchers in the Territory. His business prowess was a positive influence on cattle ranching in Montana during the period. Grant-Kohrs Ranch NHS Landscape: Cultural Landscapes Inventory, NPS, 2007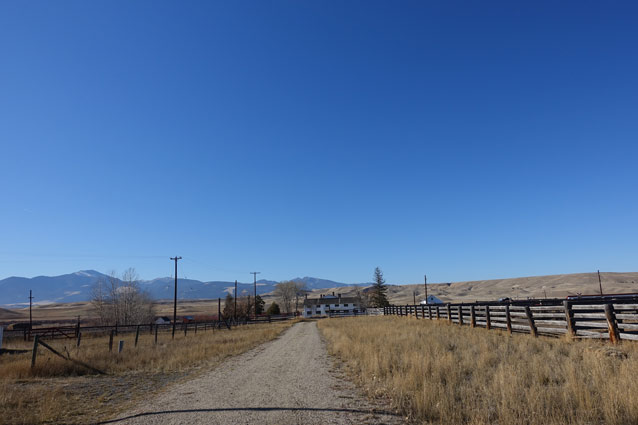 Grant's and Kohrs's dominance of the regional beef market demonstrated the possibilities available to entrepreneurs on the developing frontier and the ability to run cattle over a virtual empire of open and free grassland. The current site encompasses approximately 1,618 acres, but this is only a fraction of what was once a much larger ranch.
During the 1890s, the ranch extended over 27,000 acres, with feed, water, and grazing rights covering ten million acres of public land that spanned across Montana, parts of Utah, Idaho, Wyoming, Colorado, and the Canadian province of Alberta and Saskatchewan. 

The Home Ranch, a term that historically defined the Grant Kohrs ranch home and building complex and its adjacent lands, extended beyond the current boundary to the east approximately 1.75 miles, and to the west from one to five miles to reach grazing leases on state lands and the Deer Lodge National Forest.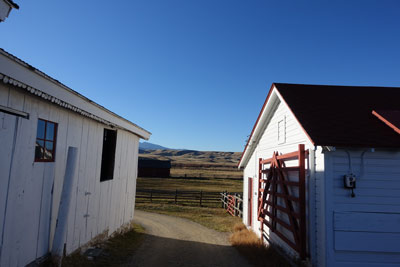 The Grant Kohrs Ranch NHS encompasses the Grant Kohrs Ranch House complex and the Warren Hereford Ranch and residence. Operated by Conrad Warren from 1929-1982, the Grant Kohrs Ranch/Warren Ranch represents the modernization of cattle ranching on the Great Plains of the American West, specifically in the era that began in the early 20th century. The development of ranching during this period marked also marked the close of the open range.

Conrad Warren, the grandson of Conrad Kohrs, moved to his grandfather's former ranch in 1929. In 1932 Warren assumed management of the Conrad Kohrs Company Ranch, and transformed the relatively small financial and physical remnants of his grandfather's once vast cattle empire into a modern cattle breeding and sales complex. Warren ran the ranch for over 50 years.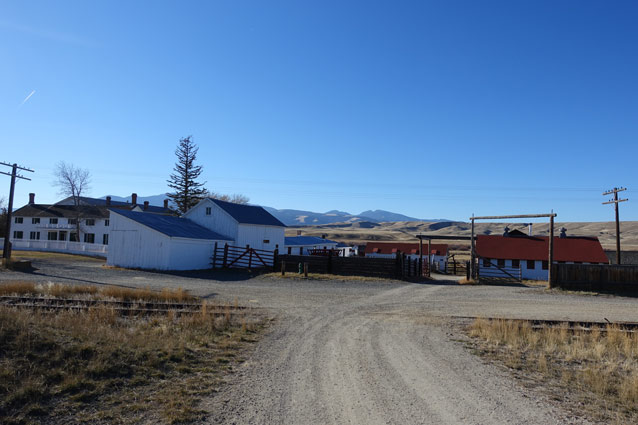 Altogether, the Grant Kohrs Ranch NHS landscape represents changes in agriculture and the progression of cattle ranching from the days of the open range into the modern era. It encompasses the cultural and physical resources that help interpret the story of continuity of ownership and the evolution of western cattle ranching operations throughout the 19th and 20th centuries.
Quick Facts
Cultural Landscape Type: Historic Site / Vernacular / Designed
National Register Significance Level: National
National Register Significance Criteria: A,B,C
National Historic Landmark
Period of Significance: 1862-1982
Landscape Links
Last updated: May 20, 2019