Fort Laramie NHS Landscape
Fort Laramie National Historic Site is located near the confluence of the Laramie and North Platte Rivers in Goshen County, Wyoming. Over the centuries the landscape at the river confluence evolved from a prehistoric seasonal encampment, to a fur trading post, and then to a highly developed military post.
. . . the era of the fur trade contributed to the early development of Fort Laramie . . . Emigrants and soldiers passed through the site as they traveled over the Oregon Trail and its subsidiary routes . . . Fort Laramie National Historic Site: Cultural Landscape Report, NPS, 2006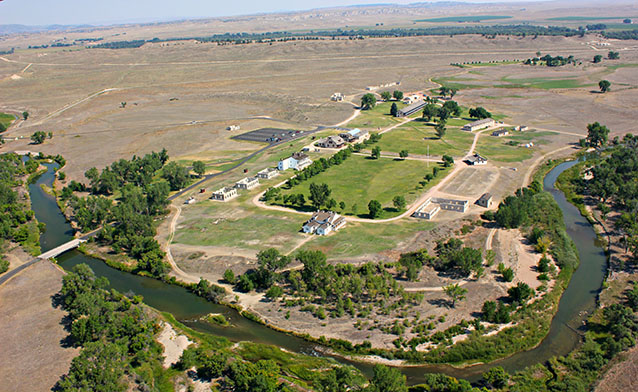 Between 1834 and 1849, two forts at the site, Fort William and Fort John, played important roles in the last stages of the northern Rocky Mountain fur trade. From 1849 to 1890, Fort Laramie served as the base of operations for major military campaigns on the northern Plains and significant councils with many of the major mountain and plains tribes. 

The fort also provided a welcome stopover for travelers on the California, Oregon, and Mormon Trails, the Bozeman Trail, the Pony Express route, the Transcontinental Telegraph route, and the Deadwood and Cheyenne Stage route. The fort was the largest outpost of Euro-American settlement in the 800-mile span between Fort Kearney, Nebraska, and Fort Bridger, Wyoming.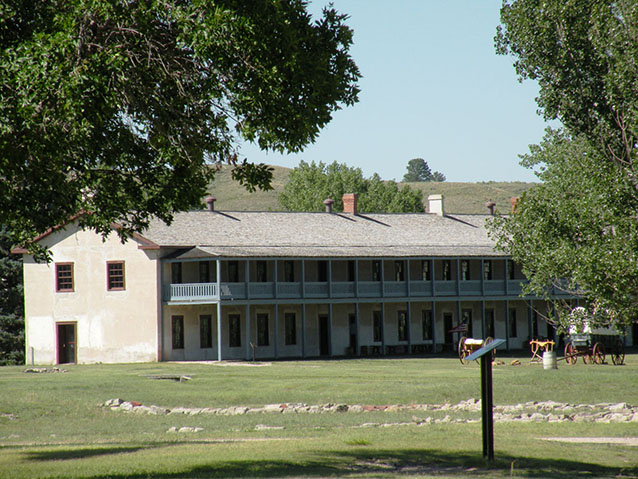 After 1890, the military abandoned the site, and the fort grounds took on the appearance of a rural village in which agriculture and ranching were the major activities. The fort witnessed the development of the open range cattle industry, the coming of homesteaders, and the settlement of the plains that marked the closing of the frontier.

The landscape of Fort Laramie is nationally significant for its role in the development of the western United States. Fort Laramie embraces the entire spectrum of westward expansion from the hey-day of mountain men, the long period of the overland migrations, major treaty councils with indigenous tribes and the conflicts that followed, to the arrival of cattlemen and homesteaders.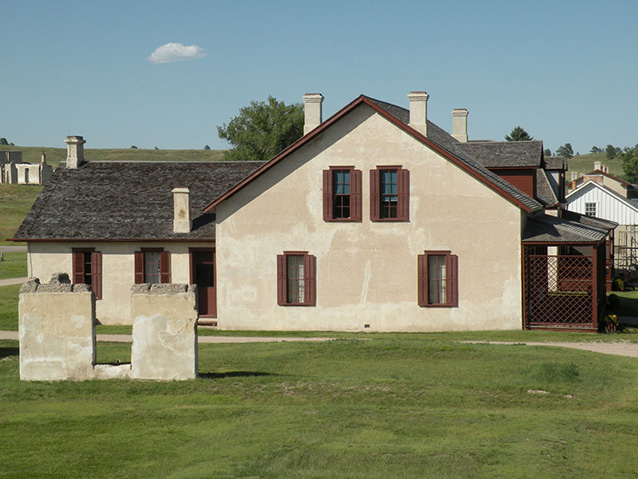 Today, the fort landscape is a tangible reminder of the history of the 19th century American West. Remaining buildings include a powder magazine, sutler's store, barracks, officer's quarters, guard houses, bakery, and hospital – all built within the later military years. Other remaining landscape features include the parade ground, ruts of the Oregon Trail, northern plains vegetation, and the overall spatial relationships between built and natural features.
Quick Facts
Cultural Landscape Type: Historic / Vernacular
National Register Significance Level: National
National Register Significance Criteria: A,D
Period of Significance: 1834-1890
Landscape Links
Last updated: May 20, 2019