Jackson Lake Lodge Cultural Landscape
Jackson Lake Lodge is located in the heart of Grand Teton National Park in northwestern Wyoming. Perched at the edge of a natural terrace, Jackson Lake Lodge offers visitors expansive views of Willow Flats, Jackson Lake, and the Teton Range to the west. It was the first major lodge in the national park system designed in a modern architectural style.
The Jackson Lake Lodge was the first major building and landscape complex strongly representative of the modern movement. It was the design precursor for the Mission 66 program, which dramatically changed the way the NPS approached facilities.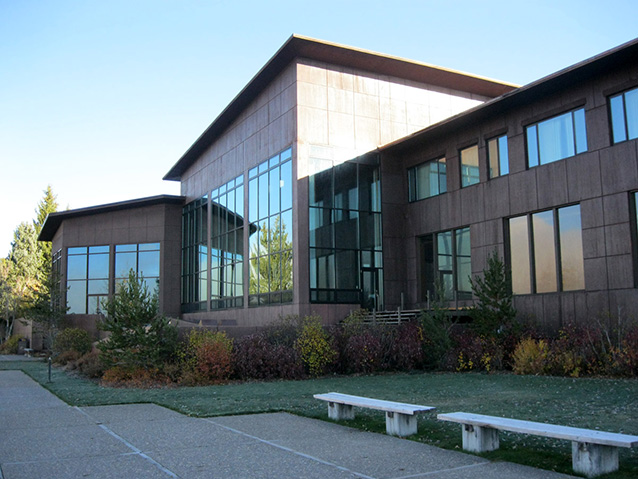 Due to its exceptional national importance in the areas of architecture, landscape architecture, conservation, and recreation, the Jackson Lake Lodge has been designated as a National Historic Landmark. Developed between 1953 and 1960, the Jackson Lake Lodge was the first major lodge complex designed in a modern style of architecture within the national park system. From the 1920s until World War II, the National Park Service employed the Rustic style in the construction of buildings and other facilities. The Jackson Lake Lodge landscape represents a significant break with this tradition. 

Designed by Gilbert Stanley Underwood, the main lodge building is primarily an International style structure. Still, Underwood was careful to incorporate some elements of the Rustic Style in this building. Therefore, the architectural style of the Jackson Lake Lodge is transitional in nature.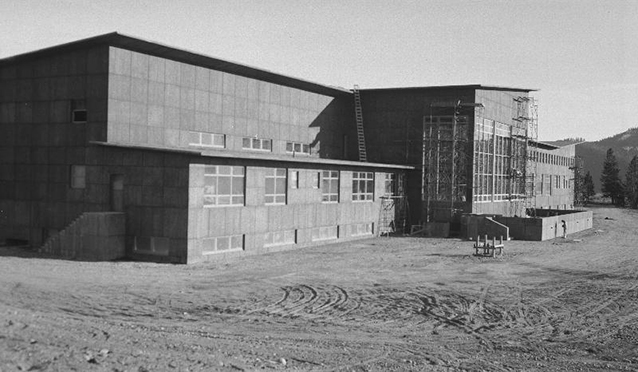 Because of its transitional architectural style, Jackson Lake Lodge was the design precursor to the Mission 66 program of the National Park Service, which called for the modernization of the parks to help meet the needs of increased visitors to the parks. With the onset of World War II, the NPS was reduced to minimal staff and visitor services. All new construction projects halted and preventative maintenance was intentionally neglected. Shortly after the war, however, tourism increased dramatically. Even though the demand for facilities and visitor services intensified, the NPS budget for equipment, materials, and personnel did not increase and the NPS struggled to provide visitor services. 

To meet the demand in visitor services, the NPS implemented the Mission 66 program from roughly 1956 until 1966. The nationwide infrastructure improvement program addressed long neglected repair, restoration, and new construction projects. It provided the NPS with the means to improve park infrastructure and increase visitor services in the mid-20th century.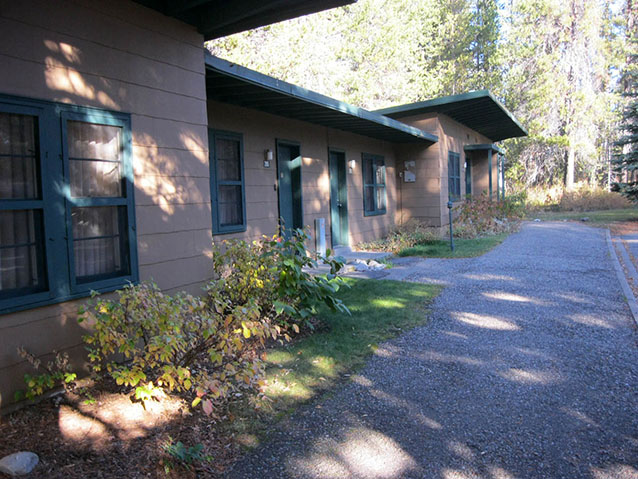 Features of the Jackson Lake Lodge landscape, such as the guest cottages and parking lots, reflect important historical developments, such as the rise in visitation to national parks and the growing importance of the automobile as a means of transportation. Today, the lodge and its guest cottages continue to accommodate large numbers of visitors.
Quick Facts
Cultural Landscape Type: Designed
National Register Significance Level: National
National Register Significance Criteria: A, C
National Historic Landmark
Period of Significance: 1953-1960
Landscape Links
Last updated: December 31, 2019