The Rock Creek Campground landscape is the largest campground in Chickasaw National Recreation Area, Oklahoma, covering over 67 acres of forested land. It is located on the western edge of the Platt National Park National Historic Landmark District along the park's Perimeter Road. The campground is bordered on the west and north by Rock Creek.
Although the land for Rock Creek Campground was in possession by 1943, campground construction did not begin immediately. World War II then took its toll, as government monies were diverted to the war effort . . . Rock Creek Campground: Cultural Landscapes Inventory, NPS, 2007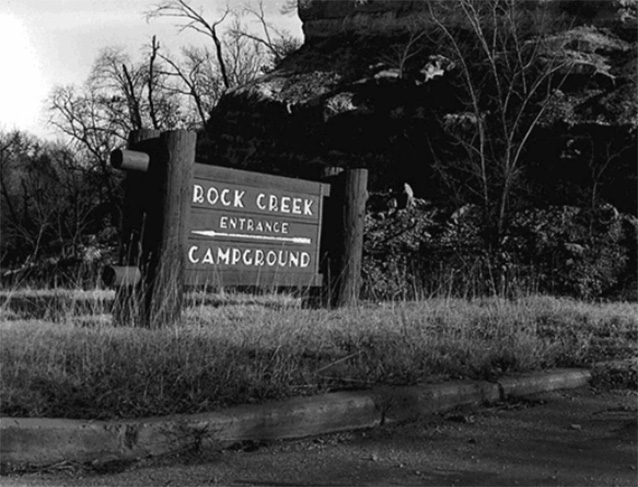 While the surrounding areas of the district were built during the CCC era, between 1933-1940 (the years of CCC camp occupation at Platt National Park), the Rock Creek Campground was designed in the 1940s and constructed in 1951. Of the 106 campsites in the campground, about half of these (57) were constructed according to the original design layout from 1943, with the exception that water and electrical hookups were not installed.

While the original 57 sites were completed by 1951, the rest of the campsites to the south were designed and added to the campground  during the Mission 66 era, 1956-1966. These later sites also do not have electricity or water. As a result, the entire campground is mainly used for tent camping, with some sites designed to accommodate small to medium sized RVs.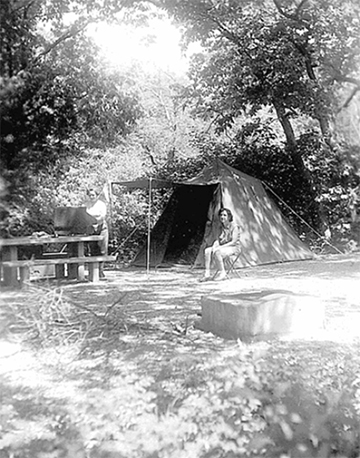 Rock Creek Campground is significant for its association with the former Platt National Park (a National Historic Landmark District), which is now part of Chickasaw National Recreation Area. The district is significant for its association with the development of national park landscapes completed during the depression and funded as part of Franklin Delano Roosevelt's "New Deal" programs. 

The district also embodies the characteristics of the type, period, and methods of construction typical of the Rustic style of park design developed by the National Park Service in the years between World War I and World War II (1916-1942) under the leadership of Thomas Vint.
In general terms, Rustic park design limited development to preserve natural scenery, with buildings and structures designed in harmony with the natural landscape. This meant using hand craftsmanship, local architectural styles and natural materials such as stone, wood, and native plants in the design of each park structure or element.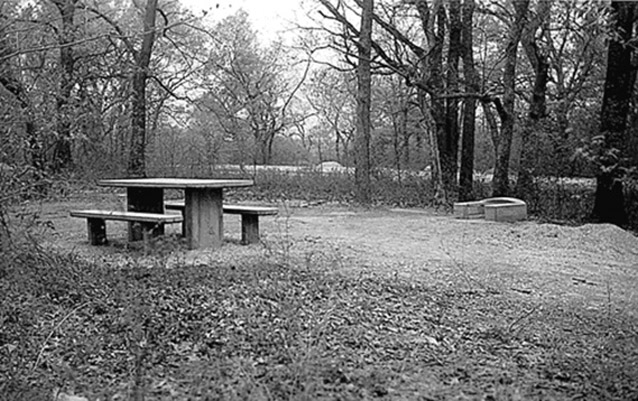 Despite being built after 1942, Rock Creek Campground exemplifies all of these aspects of National Park Service development, planning and design. In its site planning, landscape architectural design and small scale features, the campground explicitly reflects the NPS principles of rustic design and construction, specifically in both overall layout and design of the campground and camping sites. In addition to its rustic style, Rock Creek Campground is also unique as an early example of pull-through campsites, a design change implemented to accommodate new, larger camping vehicles such as RVs.
Quick Facts
Cultural Landscape Type: Designed
National Register Significance Level: National
National Register Significance Criteria: A,C
National Historic Landmark
Period of Significance: 1942-1951
Landscape Links
Series: Cultural Landscapes of Chickasaw National Recreation Area
Last updated: May 20, 2019