Eugene O'Neill National Historic Site
Eugene O'Neill National Historic Site consists of 13.19-acres of land and is situated within Las Trampas Hills at 700' elevation. The historic site is located on the western edge of the city of Danville, California, but is characterized by the wooded areas and open fields that surround the site to the north, south, and west. Within the historic site, buildings, roads, several small orchards, and ornamental vegetation were developed between the years 1880 and 1944.
"There is no present or future-only the past, happening over and over again-now." Eugene O'Neill, A Moon for the Misbegotten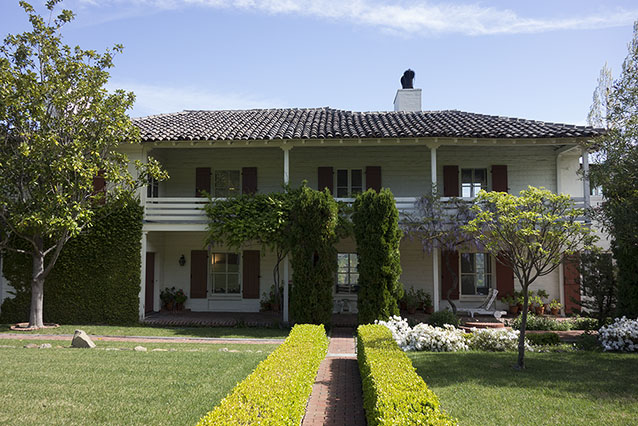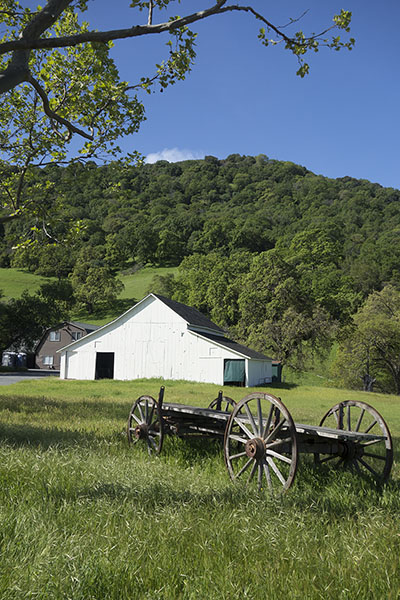 Eugene O'Neill National Historic Site, located at the western edge of Danville, California, is significant for its association with events in American Literature. Eugene O'Neill National Historic Site is also significant for its association with Nobel Laureate Eugene Gladstone O'Neill (1888-1953), who made major contributions in literature and drama and was recognized nationally and internationally in the years prior to and during his time at the Tao House. The period of significance, 1937-1944, reflects the years when Eugene O'Neill composed some of his most important works and when the Tao House landscape was planned, designed, and constructed under the direction of Eugene and Carlotta O'Neill.
Many of the buildings at the historic site were built by the O'Neills (with exception of the old barn) in a vernacular style resembling typical late 19th-century California ranch structures with gable roofs and white painted shiplap or clapboard siding. The Tao House, trunk room, and garage were built in a Spanish Colonial Style and have hipped, black terra cotta roofs. The entry road is narrow, curvilinear, and rural in character. The orchards include walnut trees to the south, almond trees to the east and various stone fruit trees to the north of the Tao House. Ornamental vegetation surrounds the Tao House.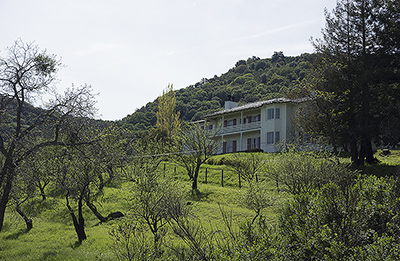 Between 1937 and 1944, the O'Neills had nineteen buildings and structures on the property. Of the original buildings and structures, only one structure has been lost (the north water storage tank, destroyed by a tree). Many ornamental trees and shrubs and orchard trees remain from the historic period. 
The designed landscape is characterized by several distinct areas surrounding the Tao House: the entry road and turnaround, the formal gardens surrounding the Tao House (including the courtyard) and the arrangement of the buildings, the orchards, and the open fields. All of these areas had a functional and spatial relationship to each other, and a specific role in the O'Neill's day to day existence at the residence.
Important views from the Tao House include San Ramon Valley and Mount Diablo. These views influenced the original siting and design of the Tao House. The open character of the courtyard remains with views of the bird bath, pathways, and flowers as focal points in the garden. 
Quick Facts
Cultural Landscape Type: Designed
National Register Significance Level: National
National Register Significance Criteria: A, B
National Historic Landmark
Period of Significance: 1937-1944
Landscape Links
Last updated: May 20, 2019