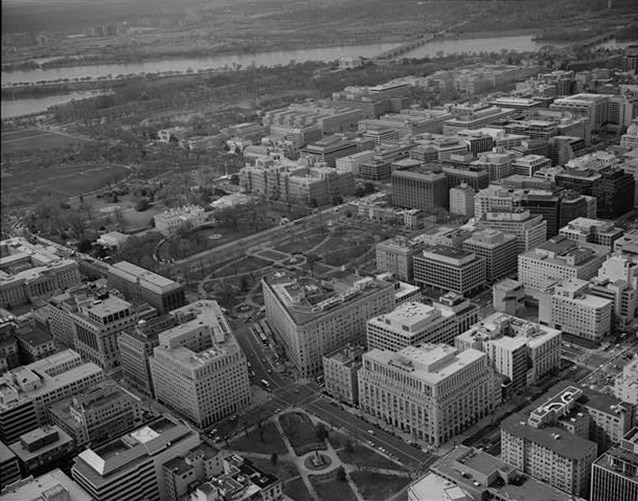 McPherson Square is a 1.66-acre park lying in the heart of the central business district in northwest Washington, DC. It occupies an entire city square surrounded by K Street to the north, I Street to the south, and 15th Street to the east and west.

The circulation system, built in 1930 - 1931, determines the way space is organized within the park and its orientation follows the path of Vermont Avenue. It comprises a pair of parallel walks along the Vermont Avenue axis, a single walk on the opposite axis, and two narrow curving walks on the east and west sides. All walks lead to the center, where a circular area surrounds the statue of the Civil War hero, Union Brigadier General James B. McPherson.
The sculpture depicts General McPherson mounted on a horse and turning in the saddle to face west, surveying a field of battle. The 12-foot bronze statue stands on a 15-foot granite pedestal. Large deciduous trees line the boundaries of the park and are placed randomly along the major walks, emphasizing the spatial pattern. McPherson Square is heavily used by local residents, office workers, and tourists.