Parks Farmstead Cultural Landscape
Parks Farmstead, also known as Cunningham Farm, is a component landscape of Antietam National Battlefield. Located about  2 miles north of the town of Sharpsburg, Maryland, the current property consists of nearly all of the land associated with the Parks Farmstead as it existed at the time of the Battle of Antietam (Sharpsburg) on September 17, 1862.
Union cavalry moved over the property as early as September 15, and on the morning of the 16th, Federal troops crossed the creek in an effort to defend the Middle Bridge. Parks Farmstead: Cultural Landscapes Inventory, NPS, 2011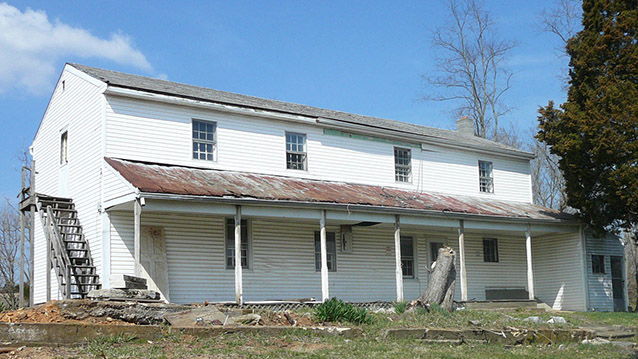 The current property, measuring just over 166 acres within Antietam National Battlefield, was acquired by the National Park Service in June of 1988. 
The historic importance of the Parks Farmstead cultural landscape is associated with two areas of history. Its foremost significance is associated with military history during the period 1861-1865, resulting from its role in the Civil War Battle of Antietam. Additionally, it is important as a preserved agricultural landscape that has been continuously farmed since the late 18th century (1796-1861), and has remained relatively unchanged. 

Overall, the Parks Farmstead cultural landscape retains integrity to these periods of significance. Four 19th-century structures remain: the main house, a log out kitchen, a hand-dug well, and the barn. The agricultural field patterns remain almost the same as what existed during the Civil War period, and they are currently maintained through an agricultural special use permit program run by the National Park Service. The farm buildings and circulation patterns also continue to reflect the arrangement and use from the period of significance. While there have been changes to the property and the loss of some features over time, the current landscape still evokes its historic character.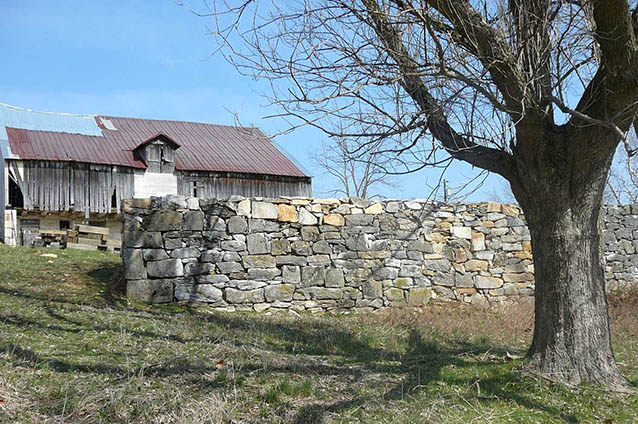 Quick Facts
Cultural Landscape Type: Historic Site / Vernacular
National Register Significance Level: National
National Register Significance Criteria: A,D
Periods of Significance: 1861-1865; 1796-1861
Landscape Links
Last updated: July 17, 2019