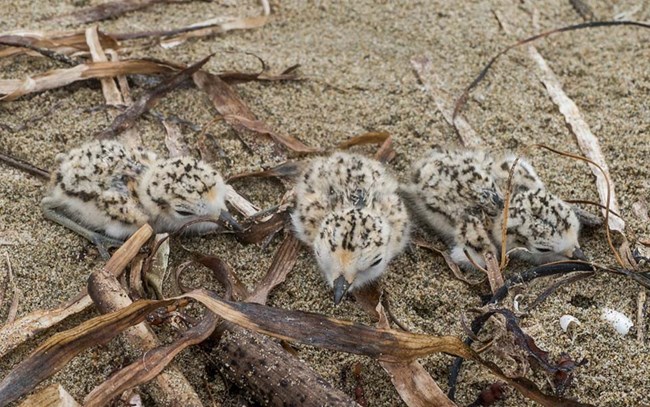 Matt Lau, Snowy Plover Ecologist
The 2017 Western Snowy Plover breeding season in Point Reyes National Seashore is on its last stretch! Although the plover monitoring team has had a lot of excitement this week with four new nest hatches, the season appears to be slowing down. Winter flocks are already beginning to form and only one new nest has been found in the past two weeks.
Since April, we have had a total of 46 nests on Great Beach and Limantour Beach. Of those, 19 have hatched. We've lost both chicks and many nests to predators, namely Common Ravens and skunks. Yet there is still hope! We currently have 20 chicks running around on the beaches, ranging from a day old to three weeks old. It takes approximately 28 days from hatch until chicks are fledged (i.e., able to fly and survive without help from their parents). Also, as of July 28, five nests on Limantour Beach and North Beach are still active.