No comprehensive data has been compiled about women government employees working in national parks before the NPS was founded on August 25, 1916. Their numbers are undoubtedly few but perhaps not as small as we might imagine. The four early NPS women featured here were exceptional in their own ways, but they are also proxies for the names we no longer remember and the stories we can no longer tell.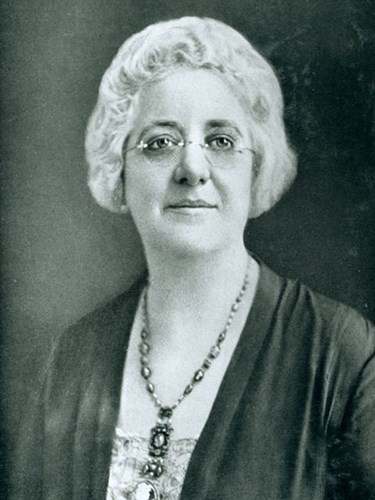 From Secretary to (Assistant) Secretary of State
One of the earliest known women park employees was Una Lee Roberts. Southern women of her generation were raised to believe that "ladies didn't go in for office work." Roberts, however, demonstrated that a woman could "do office work and still keep her self-respect." Like so many who came after her, she was More Than "Just" a Secretary.
Her early career is somewhat of a mystery. Newspaper accounts suggest that she worked at national parks for about a year before starting at Platt National Park (now Chickasaw National Recreation Area) in 1905. At Platt, she started as a clerk and then became the superintendent's secretary. Well thought of and highly competent, Roberts became acting superintendent for two weeks in July 1919, a first for a woman in the NPS.
Roberts is an example of the many women who went on to amazing accomplishments outside the NPS. After about 15 years with national parks, she resigned in 1919 to work as secretary for Oklahoma's confederate pension commissioner. In 1923, she was appointed Oklahoma's assistant secretary of state, a position she held for 12 years. She was the first woman in the United States to hold that high office. In 1933, she was inducted into the Oklahoma Hall of Fame. In retirement, she fought for equal pay and the rights of women in Oklahoma to hold higher office.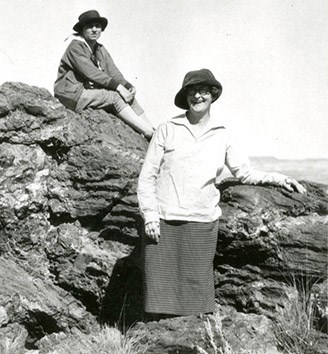 The Poet of the Ruins
Edna Townsley Pinkley moved to the Casa Grande ruins when she married Frank "Boss" Pinkley in 1906. Pinkley had been appointed custodian by the General Land Office in 1901. They lived in a tent until 1910 when, failing to get funding from the government, they used $600 of their own money to build a small adobe house. As his partner, she undoubtedly contributed to the running of the monument without pay. However, she also took on a formal role when she was appointed custodian in 1914.
In October of that year, Frank Pinkley requested a leave of absence to run for the Arizona House of Representatives. He recommended Edna as his replacement, pointing out in his letter to the secretary of the Interior that she had the support of both of Arizona's senators. For about eight months, she was the custodian at the ruins for the General Land Office.
The Pinkleys left in September 1915. However, in March 1918, they returned to the monument, which by then was under NPS management. In 1927, Mrs. Pinkley wrote Casa Grande: The Greatest Valley Pueblo in Arizona. She also wrote poems about life at the ruins, including 1929's "Ode to the Old Ford" published in Southwestern National Monuments Monthly Reports.
She died of a cerebral hemorrhage at their home in the monument on November 13, 1929, aged 48. Her passing was noted in several newspapers, one of which called her the "poet of the ruins." Historical data she compiled about the site was posthumously published by Frank Pinkley in 1931 in the booklet Casa Grande National Monument in Arizona.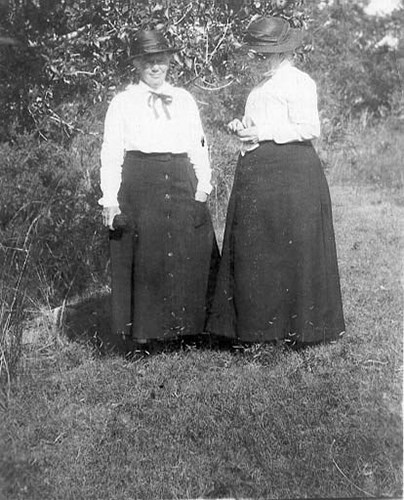 The Custodian Is a Woman
Jessie Foote Jack, a widowed cattle rancher, used her husband's political connections to become the first woman custodian in the NPS. She expressed her interest in the position at the proposed Capulin Mountain (now Capulin Volcano) National Monument as early as February 9, 1915. Her primary motivation was to secure grazing rights for her cattle. The General Land Office appointed her custodian on August 15, 1916, 10 days before the NPS was established.
Like most custodians at the time, she earned $1 a month to provide security for the monument. Her duties included performing horseback patrols and inspections, preparing budget requests, writing summary reports, counting visitors, and installing signs. She sometimes used the employees of her cattle company to do work at the monument.
In spite of her business enterprises, when she applied for a grazing permit NPS Chief Clerk F. W. Griffith warned NPS Assistant Director Horace M. Albright against her application, not because of potential conflicts of interest but because "the custodian is a woman and might not be able to handle the details." Jack got the grazing permit anyway.
Jack retired in August 1923. The NPS didn't hire another women site manager until Gertrude Cooper became superintendent at Vanderbilt Mansion in July 1940.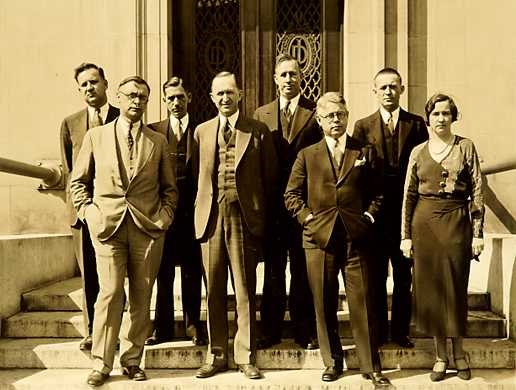 A Tower of Strength
The most well-known woman from the early days of the NPS is Isabelle F. Story. She began working for the government at the US Patent Office in 1910. In December 1915, she accompanied her boss, Robert B. Marshall, from the US Geological Survey (USGS) to the Department of the Interior. He became the superintendent of national parks, and she continued working as his secretary. Marshall eventually returned to USGS, but Story spent the rest of her career working for national parks. She transferred to the NPS as a clerk in the Office of the Secretary on July 10, 1916, about six weeks before the bureau was born.
Story had more authority to craft NPS correspondence than the average secretary. In 1978 Albright remembered the start of their working relationship, noting "Mr. Mather had a collapse and was away for that whole year [1917] and most of the next year. When the money became available on April 17, 1917 the President appointed Mr. Mather director and me assistant director. Of course I had to take over as acting director. I got [Story] as my secretary and she could do anything almost, it seemed to me at the time." He went on to note, "I had so much correspondence and work getting ready for the 1917 season. [World War I] broke out on April 6, and we came into being on April 17. The money was cut down and men, our superintendents, were going off to war…"
Too busy even to dictate his letters, Albright told Story, "'Now listen, I'll just give you an idea. You've got to write the letter.' Oh, she was horrified at that. She said she'd never done that, and she couldn't do that. I said, 'You try and see what you can do.' Well, it wasn't any time at all. I had her answering the letters. All I'd do is 'tell them this or that' and she'd write the letter. She did awfully well at it."
Story continued to work directly with Albright after he became superintendent at Yellowstone National Park and NPS assistant director (field) in 1919. Together they developed NPS budget requests and annual reports when he returned to Washington, DC, each winter. She also traveled to Yellowstone to work with Albright when he needed her. Albright described her as "a tower of strength for the Park Service" and "just superb."
Story was also unusual because she had a long career with the NPS and moved quickly into management positions within the male-dominated bureau. In 1926 she was promoted to assistant editor. Four years later she became the first woman division chief, supervising up to 50 employees in the Division of Publications. She then became the first editor-in-chief of the NPS in 1934. She traveled extensively to national parks throughout her career and wrote numerous publications and newspaper articles promoting individual parks and the NPS as a whole. In 1946, she became assistant chief of information, the first woman in that position in any Department of the Interior bureau. She remained in that position until she retired in 1955.