Article
Travel Diary of Martin the Mammoth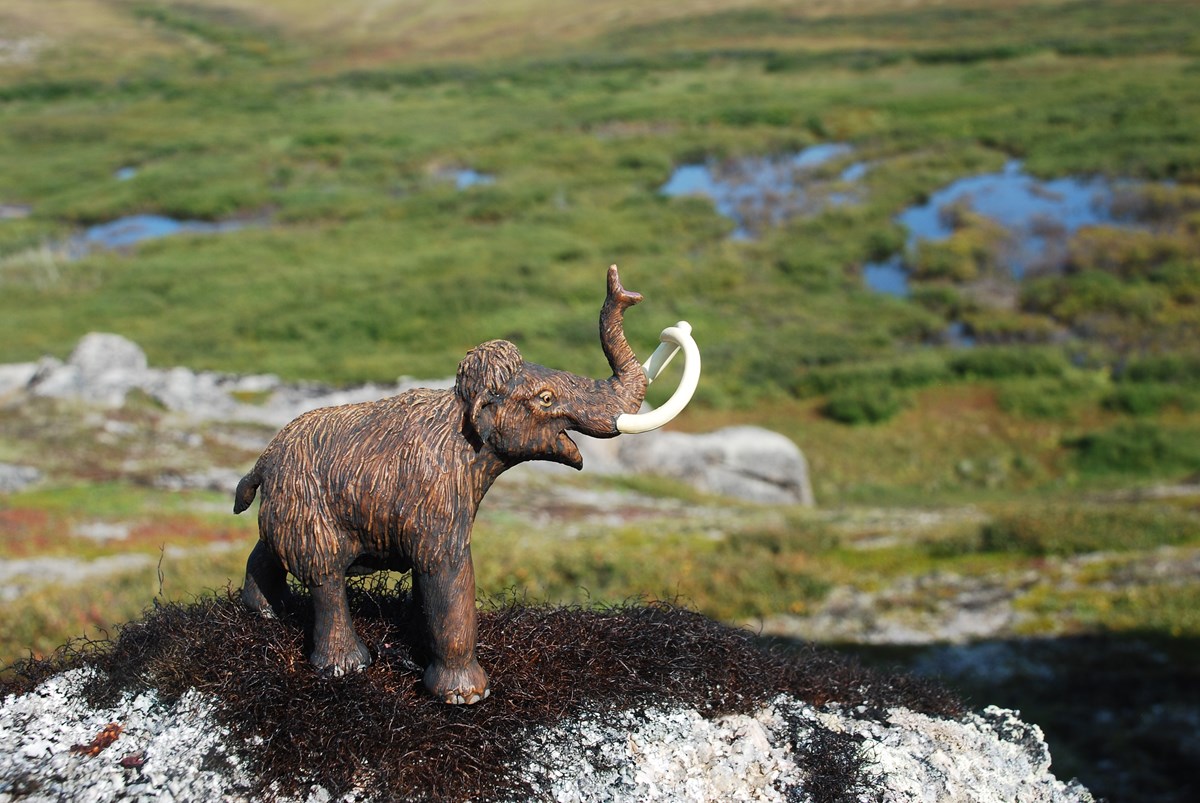 Meet Martin
Hello Summer! Blue skies, plump blueberries, and the unrelenting hum of mosquitoes. My name is Martin and I am a Woolley Mammoth. Over the summer, I went to
Serpentine Hot Springs
where I learned a lot about the animals, plants and the geology of the area. I would like to share with you a little about what I learned, but first allow me to introduce myself.
During the last Ice Age, when the Bering Land Bridge was exposed, Woolley Mammoths roamed the area that is now called Bering Land Bridge National Preserve. At the time, the area was a cold vast grassland called the mammoth steppe. Woolley Mammoths were well adapted at living in this environment. Our large flat molars were great for eating the abundant grass that surrounded us. In comparison to today's elephants, our ears and tails were a lot smaller which helped us minimize heat loss. Since the last Ice Age, this area sure has changed and there are many new things to see and explore. Join me as I explore today's landscape and make discoveries about the tundra and the creatures that live here.
Day one:
Most Ice Age megafauna is now extinct.
American Lions
,
Giant Short Face Bears
, and
Scimitar Cats
, among others, once called this place home. The landscape has changed from a vast dry grassland to a swampy tundra. These changes altered the food chain and many animals were unable to thrive as they did before. The current landscape is now a productive home for a different group of animals that thrive on the tundra, coastal wetlands, and rivers and streams.
Caribou
, moose,
bears
,
muskoxen
,
beavers
, and hundreds of species of birds are only some of the many animals that roam these lands.
Speaking of which, you are probably wondering what I saw on my visit. While I didn't see any wildlife, I did notice evidence of there presence. There is an impressive beaver lodge in the stream next to the Serpentine bunkhouse. Beaver's dam up rivers and streams, which affect the flow of water. The stillness of the water creates habitat for many animals such as birds, fish and insects. If you have a moment, you may consider observing a beaver dam and their lodge to see if anyone shows up.
Viewing wildlife has an element of luck. If you aren't spotting animals right away, try looking for signs of their presence: tracks, scat, game trails, marks on trees or bushes, sheddings or, as in this case, lodges and damns, like the one I happened to come across.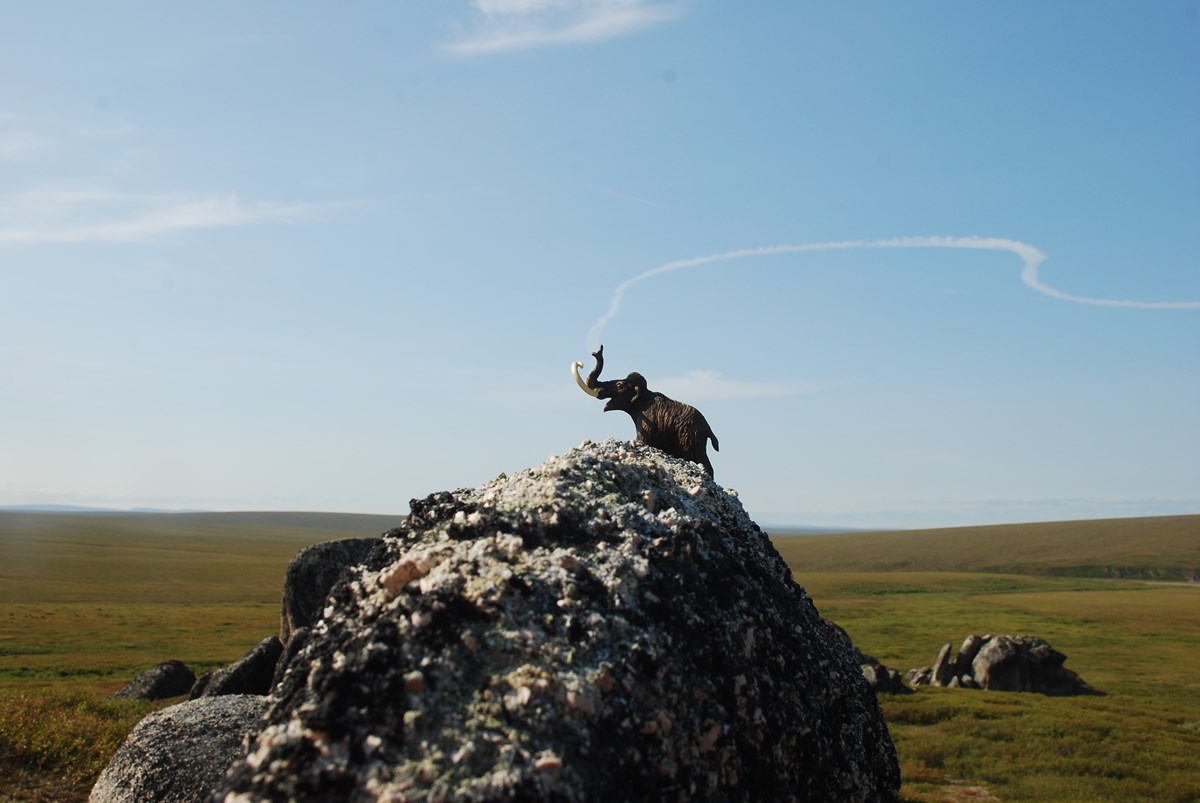 Day two:
Ready to explore! Yesterday we saw how beavers can shape their environment, however, they are not the only thing that shapes the land. Around Serpentine Hot Springs, freestanding rock spires called "tors" rise abruptly from the landscape. The rock that makes up the tors has eroded more slowly than the surrounding sediment. When the sediment is removed, it exposes the granite intrusions. Even though change may be slow, wind, snow, rain, and cold temperatures are continually shaping the granite spires through the power of erosion.During my time at Serpentine, I was able to marvel at many tors that surround the area. I was able stand on the tors to get a better vantage point of the tundra. I could see the hilly tundra for miles and miles.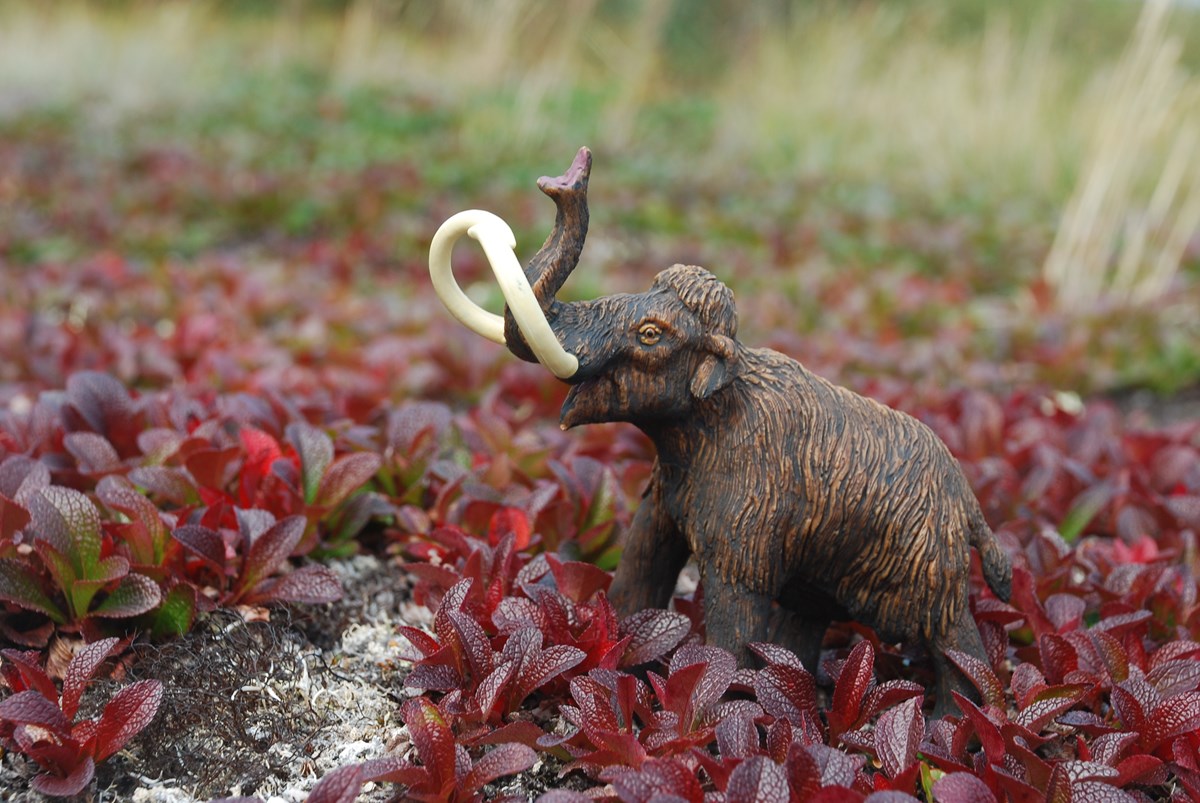 Day three:
Standing at a whopping 3.75 inches, I was able to get up close and personal with the plants that grow on the tundra. There are so many varieties, from
berries
, to
grasses
,
shrubs
and
flowers
. The tundra is a unique place for plants to grow. For starters, these plants need to survive long cold winters, often with little to no sunlight, freezing temperatures, strong winds, and a narrow band of active soil that sits above the permafrost. Hence, most tundra plants are small, with tiny leaves, and shallow root systems.These plants have figured out how to survive on the tundra. Do you think you could do it?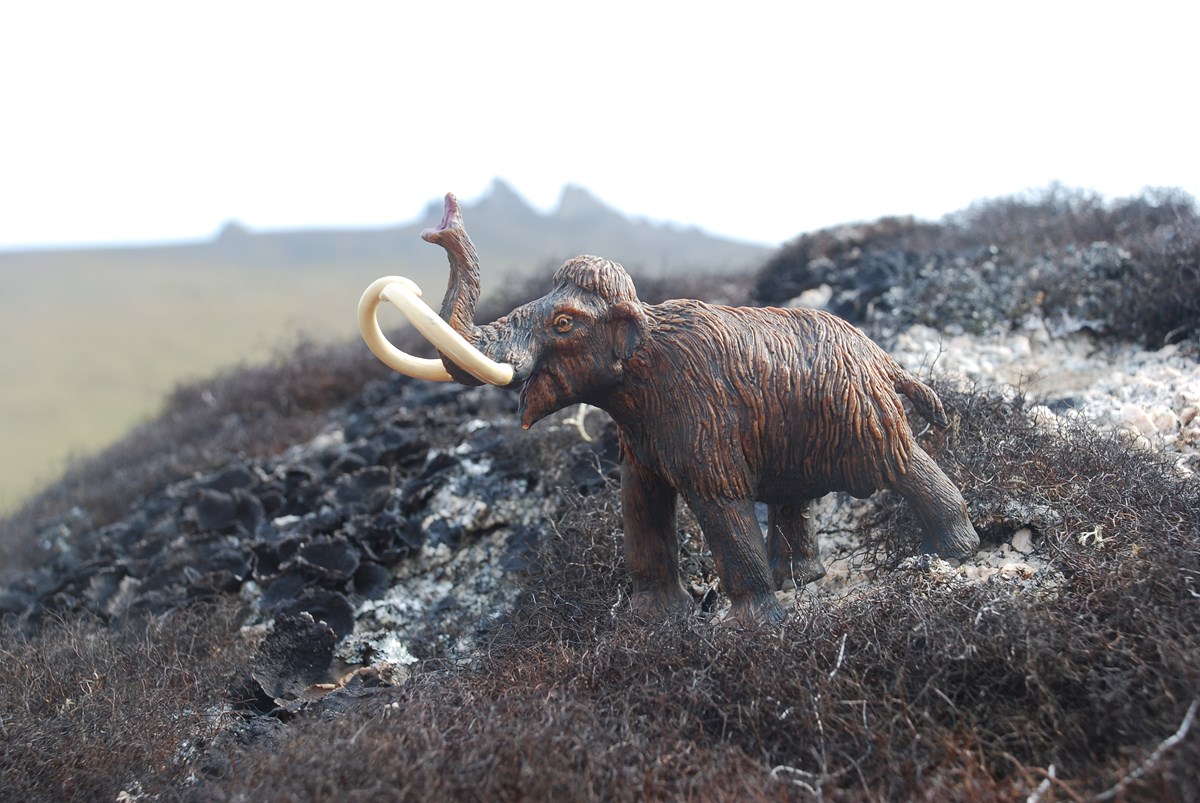 Day four:
During my visit I was immersed in the wonderful world of
lichen
. Lichen is neither plant nor animal, but an organism made up of algae or cyanobacteria and fungi. Lichen comes in different shapes and forms. Some lichen can resemble thick curly hair, miniature branches, or even leaves. It grows on rock and on the tundra and comes in many colors: black, brown, orange, green, yellow, and red. There are so many varieties to admire. I am liken' the lichen, are you?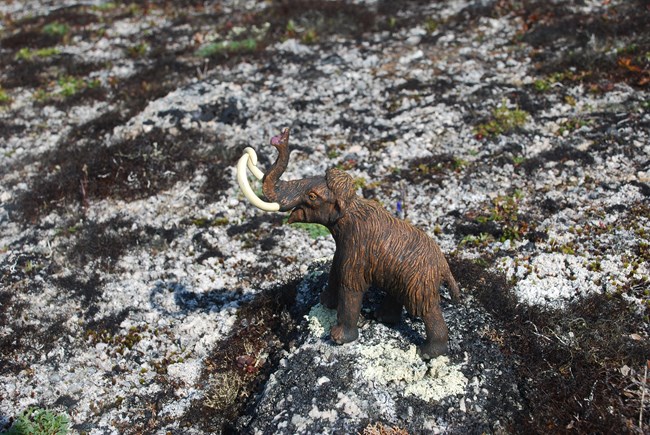 Day five:
I have to say, my time at Serpentine Hot Springs has been fantastic. I've been able to explore the area, make new discoveries, hike, eat yummy blueberries, and relax from the hustle and bustle of everyday life. I sure do hope you have enjoyed sharing in my adventures and feel inspired to continue your own explorations, whether at home or afar.
Until next time,
Martin the Mammoth.
Last updated: January 21, 2021