Planning a trip to John Day Fossil Beds National Monument? We've got you covered! Here are some helpful tips to
Plan Like a Park Ranger
!
Learn the John Day Fossil Beds Story!
The Thomas Condon Visitor Center is the best place to see and learn about fossils. Located in the Sheep Rock Unit, the visitor center has the fossil gallery, paleontology lab, and other displays that take you through over 40 million years of fossil record. Enjoy our 20-minute park film, Layers of Life: Stories of Ancient Oregon, in the visitor center movie theater. Junior Ranger and Junior Paleontologist books are available at the front desk for visitors of all ages to complete and earn a badge during their visit to the monument.
Want more information or recommendations for your visit? Talk to a Park Ranger at the front desk,
email us
, or call us ahead of time at (541) 987-2333.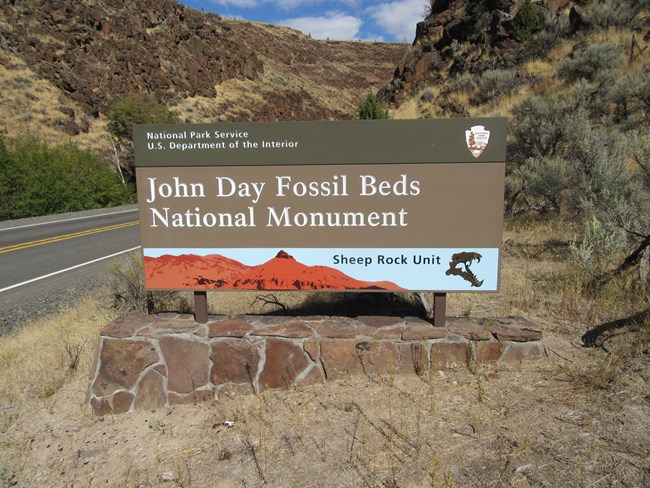 Expect Long Drives
The three units that make up John Day Fossil Beds National Monument are between 1-2 hours apart. No matter which order you visit them, plan for a long, scenic drive. Download your music/podcasts ahead of time, bring your favorite snacks, and if you must, caffeinate!
With long drives between units, know where gas stations and electric vehicle charging stations are located. Some gas pumps are self-serve and have variable operating hours. Availability of both varies by town. Plan ahead to avoid becoming stranded.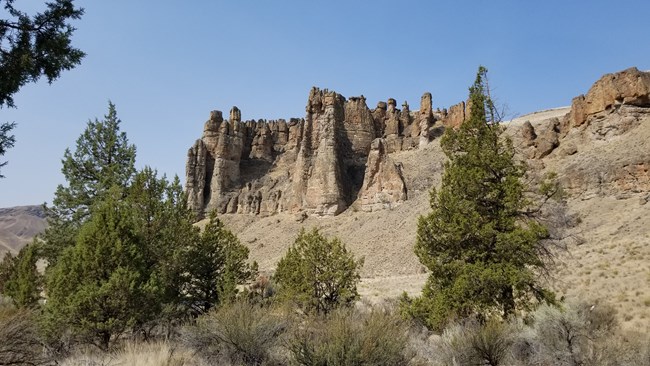 Unplug
Nature is a great way to find oneself and get a break from day-to-day life. There are many areas in the monument to sit and observe the natural beauty of the fossil beds, whether that is soundscapes or the stillness of the geologic formations. Be respecful of others during your visit.
GPS can be unreliable with spotty cell service. Download directions beforehand, coordinate plans with others in advance, and pack hardcopy maps. Maps are available at the visitor center, picnic area at Painted Hills, and Cant Ranch parking lot. The NPS App is a great resource for visiting us and other National Park sites. Maps and park information can be downloaded ahead of time for offline use.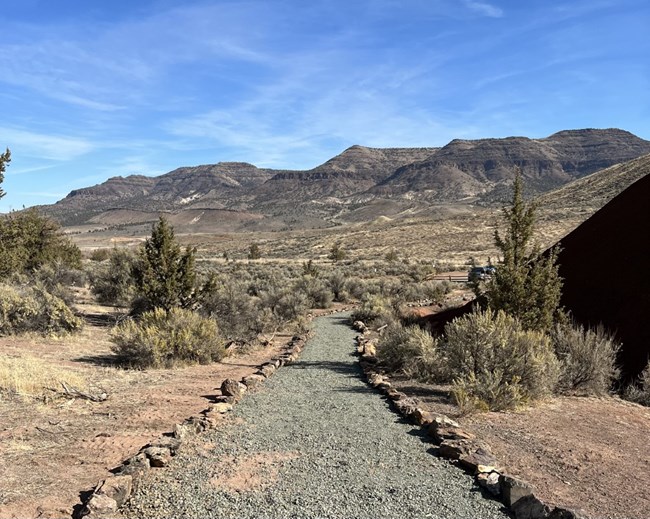 Recreate Responsibly
Remember to follow
Leave No Trace
guidelines and stay on trail at all times. The geology is fragile and fossils may lay at or just below the surface. It's important to preserve and protect the landscape for others to enjoy in the future! Trail guides are available throughout the park.
Dogs are welcome on the trails at John Day Fossil Beds! Leave No Trace applies to them as well. Dogs must be leashed at all times, and their waste must be bagged and thrown away. If you're interested in participating in our
B.A.R.K. Ranger program
, ask a Park Ranger at the Thomas Condon Visitor Center for a booklet and badge!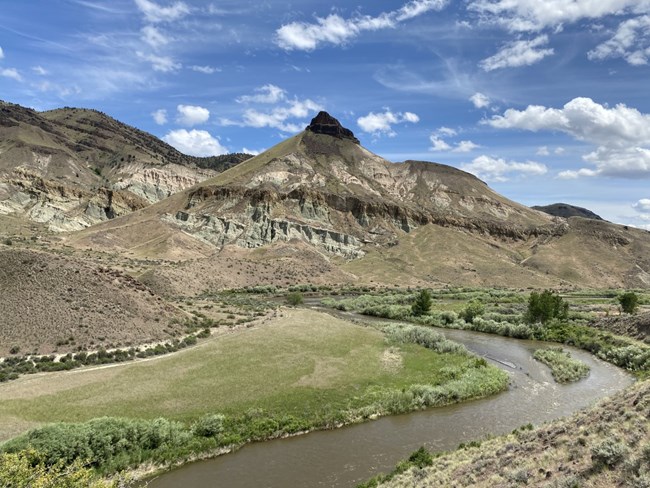 Prepare for Rain or Shine
John Day Fossil Beds experiences all types of weather from snow to extreme heat waves. Pack clothing and protection for the appropriate predicted weather forecast. Freezing temperatures and rainy days are common during Winter and Spring, leading to icy or muddy trail conditions. If you sense a trail may be unsafe to hike, turn around.
With triple-digit highs during the summer, hydration is key so bring PLENTY of water! Sunscreen, hats, and long sleeves also provide ample sun protection. If you run out of water during your visit, water is seasonally available in all three units and can be purchased in surrounding towns. Keep in mind that on hot days, some surfaces like asphalt may hurt or burn your dog's paws. Bring plenty of water for your pup and never leave them unattended in a vehicle.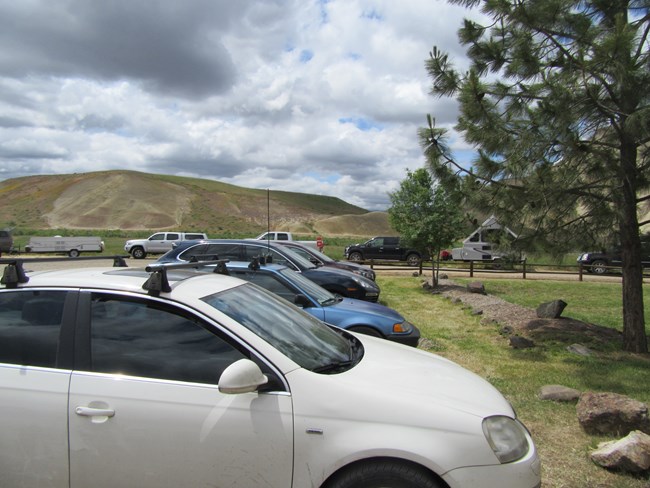 Have a Plan (and Backups)
If you're spending more than a day in the area, plan your overnight stay in advance. Some campgrounds and lodges require reservations. There is no camping available at John Day Fossil Beds National Monument, but there are campgrounds in the area near the three units. For more information, visit our Camping and Lodging page.
Prepare for the unexpected! Things happen, like car breakdowns and sudden weather changes. Popular trailheads lead to crowded parking lots, causing temporary closures. Prepare to hike a less crowded trail while waiting for a busier trail's parking lot to reopen.