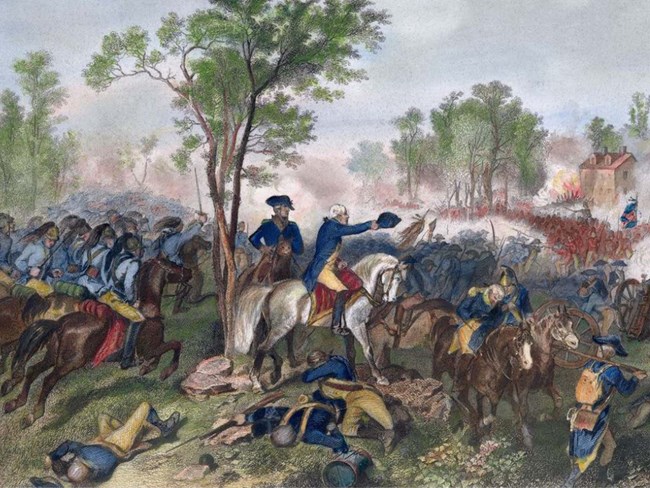 Recipient: American Battlefield Trust
Amount
: $129,625.00
Hoping to bring the American Revolution to a close in 1780, the British Army set its sights on Charleston, South Carolina, where they believed the elusive loyalist American would help usher them to victory. When Charleston capitulated to Henry Clinton, it was the worst American loss of the war and irreversibly shifted the focus to the southern theater. And yet, when we think of the American Revolution, we don't often pay attention to the fighting that occurred here.
The American Battlefield Trust and their partners hope to change that by emphasizing the Siege of Charleston as a pivotal moment in the war. These events help to tell the complete story of the Southern Campaigns in South Carolina, focusing on intense partisan warfare between patriots and loyalist, the events of the siege, civilian life during occupation, and how cities move on from war.
Thanks to a Battlefield Interpretation Grant from the
American Battlefield Protection Program
, the Liberty Trail Augmented Reality Experience project will change how the public interacts with one of Charleston's most significant yet overlooked historic resources – the Horn Work – and two lesser-known battlefields. Based on years of archeological research, detailed historic documents, the Trust will employ AR technology in phone apps and physical viewfinders to recreate the structures that shaped the Siege of Charleston, the Battle of Eutaw Springs, and Fort Fair Lawn. Using AR technology at battlefields, particularly urban sites where landscape preservation is not always possible, is an exciting innovation in battlefield interpretation which allows historians an opportunity to create a sense of place for modern visitors.
NPS ABPP's Battlefield Interpretation Grants empower preservation partners nationwide to modernize and enhance battlefield interpretation – to inspire wonder, understanding and empathy at the places that witnessed some of our nation's most challenging events. In addition, the program administers three other grants: Battlefield Land Acquisition, Preservation Planning, and the newly authorized Battlefield Restoration Grants. This financial assistance generates community-driven stewardship of historic resources at the state, tribal and local levels.
Get Your Project Funded
Check out the American Battlefield Protection Program's website for more information about various grant offerings and eligibility.
Learn more!