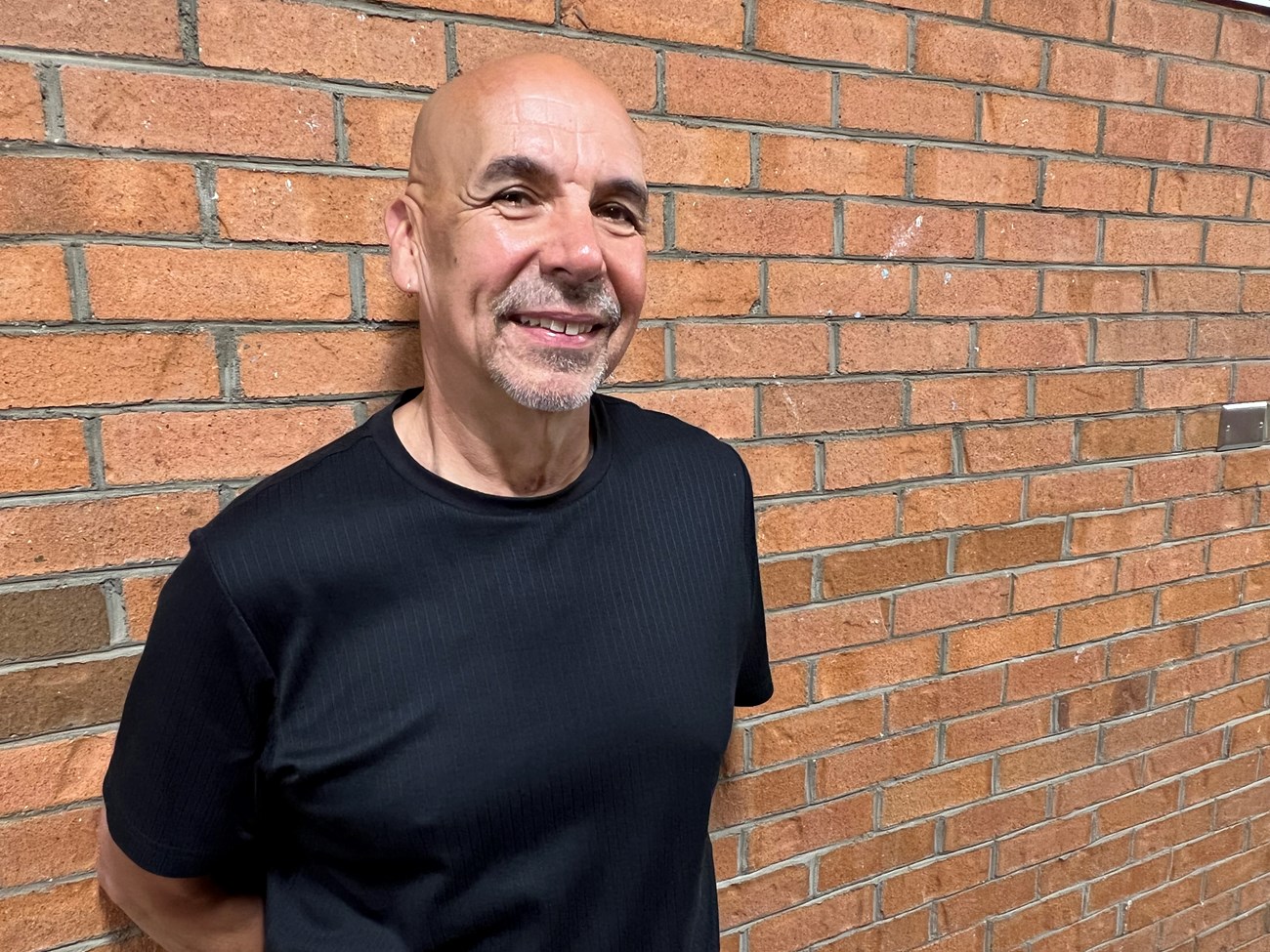 Longtime residents have witnessed many changes in Cuyahoga Valley, including the resurgence of nature. Steven Moss is one of them. He grew up in Independence, Ohio, with his parents and two younger sisters. He lived on the valley's northwestern rim from the mid-1950s until 1999. His grandparents had a large house where the national park's Rockside Station now stands. They immigrated from Mexico when his mother was 3 years old. His grandfather worked for the railroad. Stephen went on to have a career in fisheries management with Ohio Division of Wildlife.
Steven and his mother Josephine Moss recorded oral histories with Cuyahoga Valley National Park in September 2017. Steven's memories help us better understand how fish and wildlife slowly came back along the Cuyahoga River during the park's early years.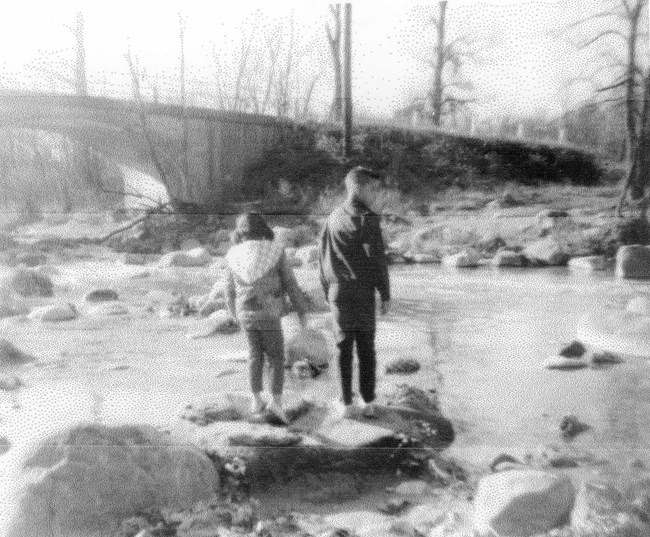 "We Were Always Playing Outside"
"During the time I was growing up, Independence [Ohio] didn't have a lot of new growth or development at all. Very few new houses were built," Moss recalled. The neighborhood kids would play hide-and-seek, ride their bikes, follow a backyard path into the woods, and catch salamanders and crayfish in a nearby creek. Later, before the national park was created, Steven and his older cousin Allen would hunt rabbit, mallard, and squirrel in the valley for the family stew pot.

His grandparents lived on old Rockside Road where Rockside Station is now. Moss explored the Cuyahoga River near their house: ". . . the banks were kind of steep, but we were able to get on that little sand bar once in a while." When Steve was very young, his father harvested a truckload of this sand and built a big, square sandbox for the children. Sometimes they'd find tiny shells in it.

His father taught him to fish. "I started out with my dad taking me to one of his friend's ponds. The first fish I caught was a bullhead. I would always say 'Dad let's go fishing, let's go fishing.' He and I would take off on weekends and go fishing at various lakes."
Streams Fascinated Me

Listen to how Steven Moss turned his childhood passion for the outdoors into a career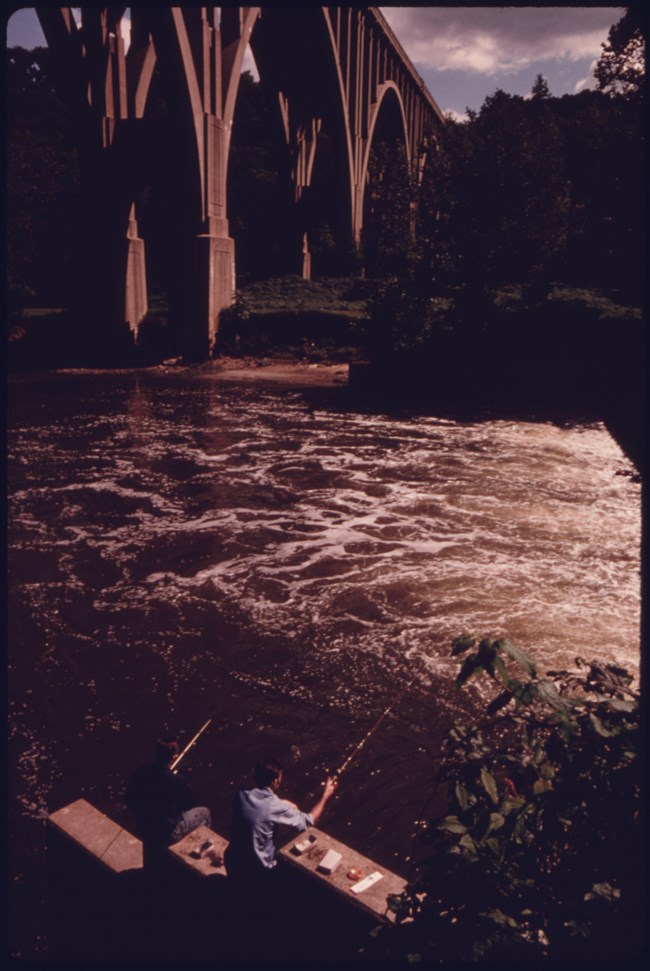 Fish Return to the Cuyahoga
A favorite spot was the Brecksville Diversion Dam near Station Road Bridge. "When I was really little, there was really nothing to fish for in the Cuyahoga River." He didn't catch a fish there until his later teens, around 1970-1972. At that time, the river smelled like raw sewage. "Once in a while I would see other people [fishing at the dam], but it would mostly be local kids on bikes down there." By the mid-to-late 1970s, he remembers seeing them occasionally catch carp, bluegills, and white bass.
First Fish in the River

When did Steven Moss first see a fish in the Cuyahoga? What was the first fish he caught? Hint: it can live in polluted water.
Fish Tumors

Steven Moss caught some fish that were obviously sick, probably due to pollution.
As the water quality improved, fishing in the Cuyahoga got better. He caught bluegill, crappie, and rock bass. Eventually he started seeing largemouth and smallmouth bass. By the late 1980s to early 1990s, fish such as pike, gar, and muskellunge started appearing. These need cleaner water. The rarest fish he ever caught was a smallmouth buffalo, which resembles a carp. That was at the dam. He also hooked a nonnative Chinook salmon in about 1986 at the mouth of Tinker's Creek. This Lake Erie fish was headed upstream to spawn.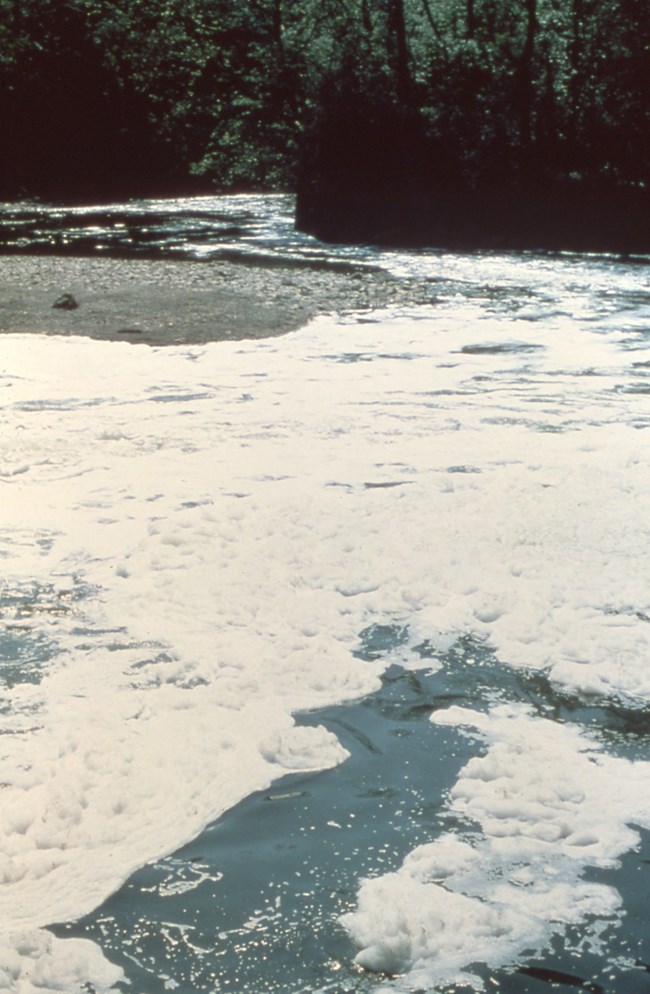 Foam in the River and Canal
"I don't remember anything like oil slicks. I don't remember any solid pollutants floating down the stream. It was mostly the foam on the river and along the canal. I remember my dad driving us down along the canal. We would have to sometimes stop the car on Canal Road because these big clouds of soap were blowing across the road. You couldn't see what was coming the other way, so you had to sit and wait till they blew past before you could keep on going."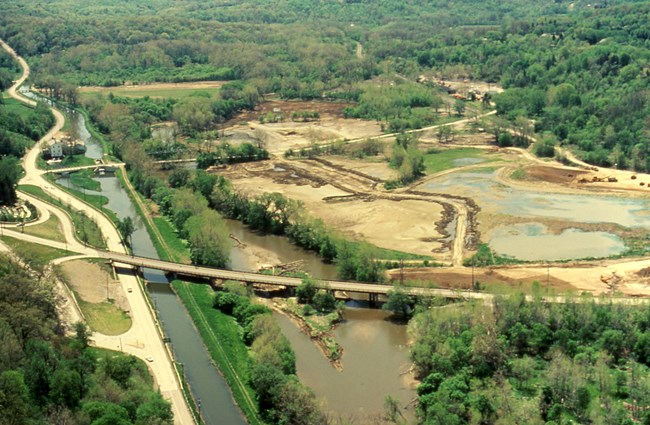 Hundreds of Ducks
The Kurtz Brothers, a Cleveland landscaping supplier, used to harvest topsoil along the Cuyahoga at the bottom of Pleasant Valley Road. Grass grew up in the depressions left behind. Moss said, ". . . it was a great place for waterfowl . . . I've seen hundreds and hundreds of ducks in there at a time during migration. But, as succession goes on, things started growing up and now it's a lot of trees." In the 1980s, he would drive down Fitzwater Road where Cuyahoga Valley Scenic Railroad now has its maintenance yard. He would sit and watch as many as 500 Canada geese, mallard, shoveler, and teal fly over and land in the wetland between Fitzwater and Pleasant Valley roads.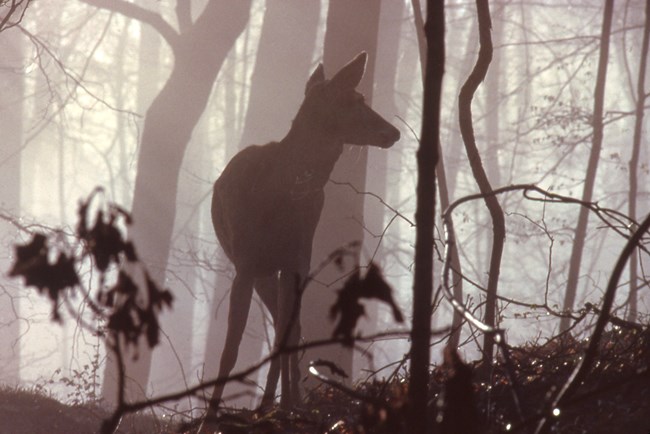 When Deer Were Rare
"I remember [my] school on Hillside Road. There was a deer actually seen in the field right at the edge of the grass. Everybody—all the classes—went to this one room just to look out the window to see a deer. This was in the early to mid '60s . . . it was a big thing to see a deer, period, when I was young. [It wasn't] until probably the later '70s that I started seeing them a little bit more often . . . The number of deer has increased dramatically in the Cuyahoga Valley and it's not unusual to see deer along the stream while I'm fishing."