Article
I Cast Iron: Ezekiel Moriarty
I cast iron for the aftermath.
Transcript
Hi, my name is Ezekiel Moriarty. I am from Boston, Massachusetts and I am a senior in the Sculpture Department at the Massachusetts College of Art and Design.
So, what got me into casting iron was when I took Marjee's foundry class during my sophomore year at MassArt. I made my final project out of cast iron and I got really hooked on the material because of it. Since then, I've been to places like Solsberry Sculpture Trails and now I'm currently an Iron Corps Chief at the school.
My journey has been really unexpected and I never thought that this would become such an important part of my artistic practice. The most challenging part of casting iron for me has got to be the amount of patience, labor, and preparation that the process requires of you. At the same time, that is also my favorite part of casting iron. I find it really rewarding to be able to work hard and cooperate with people in the way that cast iron allows us to do so. It's something that I have struggled with over the years and iron casting has been a remedy for that.
Some artists that inspire me are people like Melvin Edwards, Robert Grosvenor, Nancy Grossman, Tetsumi Kudo, Cady Noland, and people like James Castle, and of course, my mentors at MassArt like Marjee and my fellow peers who continue to inspire me and make me want to be a better artist and a better person.
I cast iron because of the aftermath.
Visit our keyboard shortcuts docs for details
Duration:

1 minute, 23 seconds
Listen to Ezekiel Moriarty, a Massachusetts College of Art and Design (MassArt) Iron Corps student, as he describes his unexpected journey into casting iron.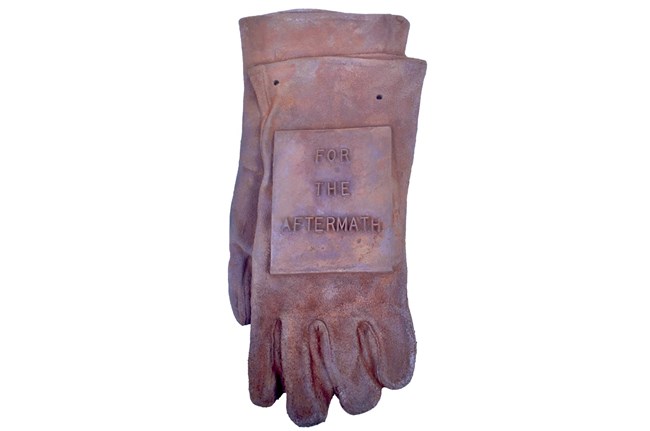 I find that the part about iron that draws me in the most is the aesthetic and goal of the process, as well as the conceptual potential iron has as a material.
I consider the aftermath of an iron pour to be the art we all cast.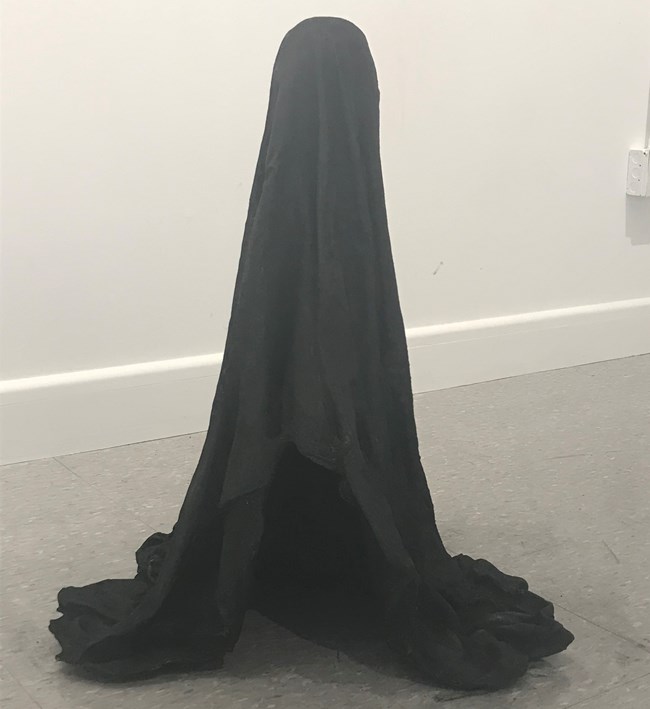 The piece was conceived as a response to the negative connotations of sleep (nightmares, sleep paralysis, insomnia, etc.) and the contradiction between sleep being something individuals need...(and) a traumatic experience.
The heavy weight of iron as a material reflects the body during sleep, as well as the feeling one gets when dealing with sleeping problems. The form takes on a bedsheet "ghost" to express the fearful quality of these problems.
Series: Saugus Iron Works I Cast Iron Because...
Last updated: February 8, 2021