Article
I Cast Iron: Sophia DiLibero
I cast iron to keep my hands dirty and to remind myself that good things come from hard work.
Transcript
Hi. My name is Sophia DiLibero and I'm from North Kingstown, Rhode Island. I'm a recent graduate from the Sculpture Department at Massachusetts College of Art and Design and a member of the Iron Corps.
I found the Iron Corps my sophomore year of college while studying illustration and immediately fell in love with the process, the material, and the community. I was enchanted by the poetics of the material and the idea that something so bright and molten could become a strong, yet brittle object and that you could just leave it out in the rain and it would turn as bright as my hair or the ripest orange.
Iron is the reason I'm a sculptor. I feel at home in a community that is so passionate about being part of the whole process of making something that they will spend weeks working on a mold, push the limits of their bodies breaking iron from bathtubs and radiators, and will work to their best collaborative and communicative ability until every barrel of iron has been melted down and poured into everyone's mold on the pour field.
Casting iron reminds me to be patient and to be there when someone needs an extra hand and I cast iron to be actively involved in the process of art making from start to finish. I cast iron to keep my hands dirty and to remind myself that good things come from hard work.
My piece, titled "The Journey," is an ongoing project that will continue to grow with every future pour. It is a catalog of my journey as an iron caster as well as an acknowledgement that I would not be where I am without the material and without this community.
Visit our keyboard shortcuts docs for details
Duration:

1 minute, 47 seconds
Sophia DiLibero, a Massachusetts College of Art and Design (MassArt) Iron Corps student, discusses her leap into iron casting and one of her art pieces, "The Journey."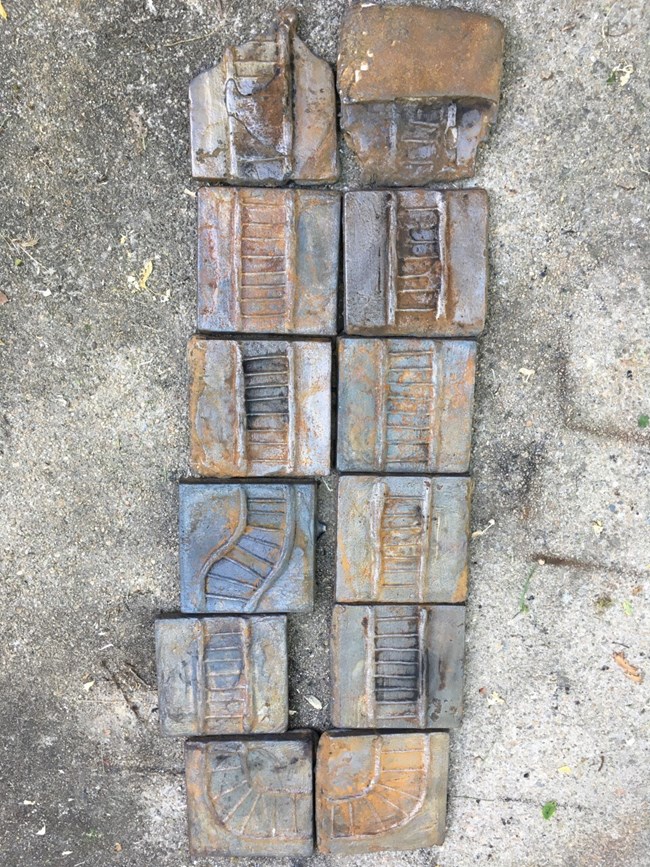 Having spent five years commuting to school and to iron pours by way of the Boston subway system, I have come to associate train tracks with my iron-casting journey. They are what I stare at blankly at 7 AM when I am waiting for the green line to take me to a pour.
I chose scratch blocks for this piece because they are a quick, spur of the moment mold that can be scratched like a sketchbook in the moments before a pour begins.
As my casting journey is a continuous one, I treat this piece as an ongoing, patient project and intend to cast these train tracks at every future pour until I decide to stop.
Series: Saugus Iron Works I Cast Iron Because...
Last updated: February 8, 2021