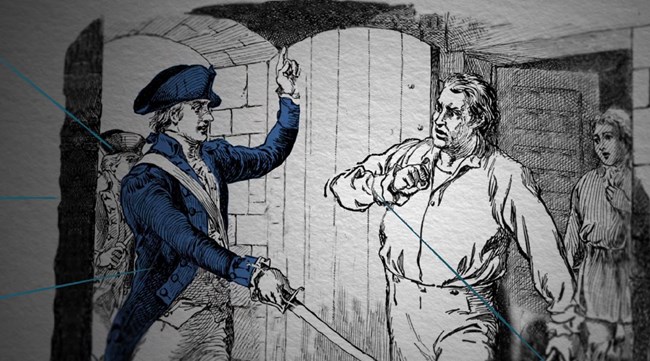 Recipient: American Battlefield Trust
Amount
: $200,000.00
Have you ever heard of Salem Poor? Born into slavery in Andover, Massachusetts, Salem bought his freedom in 1769 for an astounding £27, equal to a man's annual wages at the time. In 1775, he enlisted and joined the New England army in fighting the British at the Battle of Bunker Hill. Of the thousands who fought at Bunker Hill, Salem was the only one who was singled out in a letter to the commonwealth's General Court. Thirteen regimental commanders attested to his "Distinguished Character," signing the letter testifying that he was "a Brave and gallant Soldier" who "behaved like an Experienced Officer." Yet the Court never acted on the petition. Salem continued his enlistment and served during pivotal campaigns such as Saratoga, Monmouth Courthouse and the Valley Forge encampment.
With the award of a Battlefield Interpretation Grant from the
American Battlefield Protection Program
, the American Battlefield Trust will highlight important narratives like Salem's in a series of educational videos. Covering sixteen battlefields in seven different states, these animated narratives will be viewable on a website, YouTube, TV, and visitor centers. These videos will interpret diverse first-person narratives using new archeological finds and incorporating recent historical scholarship. With an eye toward America's Semi-quincentennial commemoration, the videos will enrich audiences' experience of battlefield history and the American Revolution.
NPS ABPP's Battlefield Interpretation Grants empower preservation partners nationwide to modernize and enhance battlefield interpretation – to inspire wonder, understanding and empathy at the places that witnessed some of our nation's most challenging events. In addition, the program administers three other grants: Battlefield Land Acquisition, Preservation Planning, and the newly authorized Battlefield Restoration Grants. This financial assistance generates community-driven stewardship of historic resources at the state, tribal and local levels.
Get Your Project Funded
Check out the American Battlefield Protection Program's website for more information about various grant offerings and eligibility.
Learn more!