Article
Painting the Santa Fe Trail: An Artist's Historic Bicycling Trip Across the Trail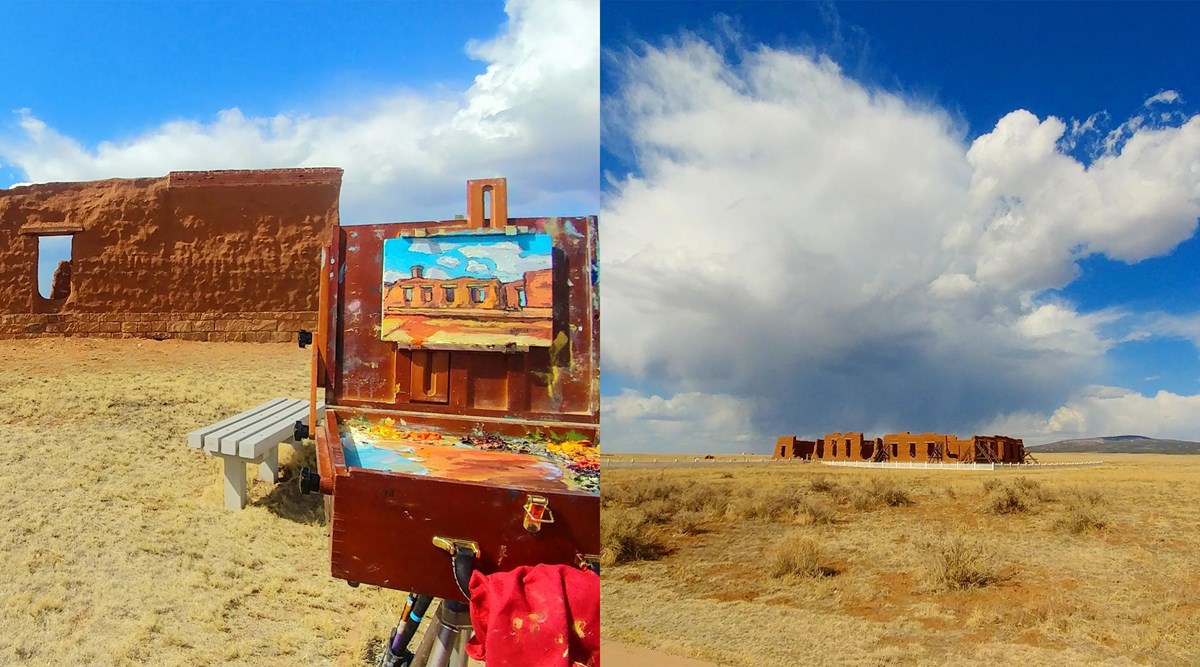 Much like traders and travelers in the 1800's, artist Lewis Williams began planning a trip across the Santa Fe Trail well in advance. Transportation, supplies, and importantly—the route—had to be determined before the journey could begin. For trail traders, a quality wagon was an important commodity for hauling goods across the trail, but for Williams, a bicycle served as the primary means of transportation for an artistic expedition resulting in captivating photographs, drawings, and plein air paintings.

Williams' trip began in March of 2021 on the Old Spanish National Historic Trail, crossed the Santa Fe National Historic Trail, and ended on the East coast at Bar Harbor, Maine in early August 2021. We spoke with Williams about his choice to cross the Santa Fe Trail during his trip, the connections between art and history, and his experiences out on the trail.
"I wanted to try and see with my art—not just the ruts, but what they saw, and thought about, and felt."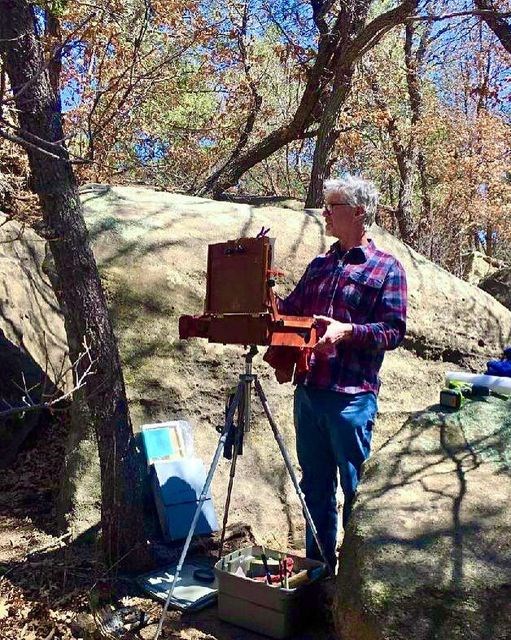 While the Santa Fe Trail was only one part of his journey, Williams expressed an existing interest in the sites and stories of the trail. "There's a lot of history on the trail," Williams said, "there are big gaps, lots of desert, and open spaces. But if you love history, it's fascinating." For Williams, "history is important" to art because "it is a great way to learn." Historically, artists depicted the trail and their experiences of it, and engaging that work can help people understand history. Williams expressed an interest not only in artistic depictions of the trail, but traveler's personal experiences expressed through their diaries and other writings. "I tried to connect with their experiences in what I chose to paint. Instead of just looking for ruts as evidence of their passage, I wanted to capture what they saw and felt," said Williams.

When asked about trail landmarks that captured his imagination, Williams spoke about Fort Union in Watrous, New Mexico. "I've been by it on I-25 but had never been out to it. I'd read that there were some good ruts there . . . When you get out there, it's just this sense of the awesomeness of this country. [Travelers] were passing through the hugeness of it, and they must have felt how small they were." The openness of the space helped Williams imagine the experiences of travelers—loneliness, exhaustion, fear, awe—in a new way and contextualize that many "were treading on lands that weren't theirs."
"One of the most satisfying things about the trip is inspiring people . . . inspiring people to go for whatever their dream is."

Being at trail sites had another advantage for Williams—meeting people. "The best part of the trip is the people," he said. Like traders on the trail, Williams encountered the hospitality of fellow travelers and people who live and work along the trail. He cited energetic and helpful park rangers at NPS sites and fantastic advice from our partners at the Santa Fe Trail Association. Additionally, he spoke of the fun it was to encounter people who were drawn in by his plein air paintings, and the many conversations with people who were inspired by art, history, and travel.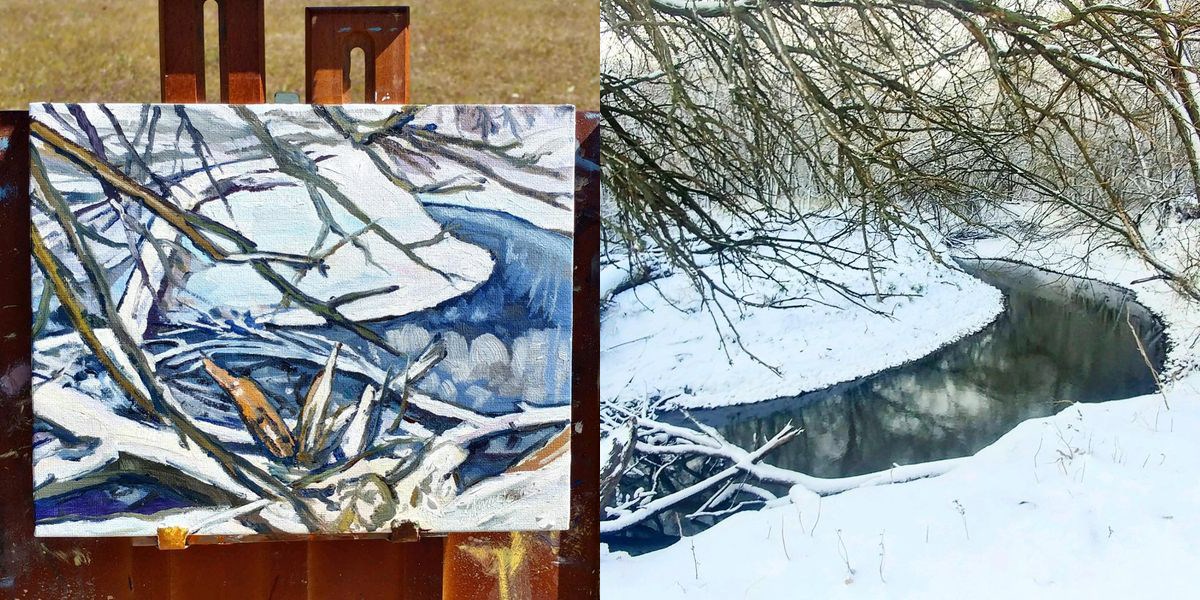 Williams is not new to making art at historic sites. He has participated in artist in residence programs with the National Park Service and the Bureau of Land Management. You can see his artwork at the "Visions of the Santa Fe Trail at 200" Art Show from August 6-27, 2021 at El Zaguán (545 Canyon Road, Suite 2, Santa Fe, NM 8750). Learn more about his artwork and trip across the US at www.lewisartwilliams.com.
Last updated: August 31, 2021