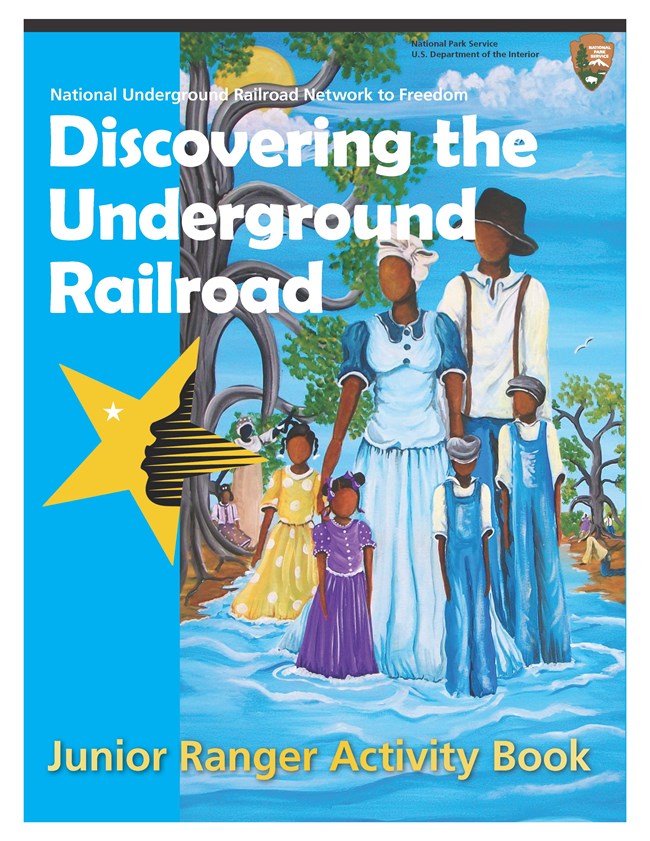 The National Park Service's Junior Ranger Program is an activity based program conducted across the entire National Park Service to help young people (and the young at heart) to engage with the cultural and natural resources that we protect.
The Southeast Region (DOI Region 2) is excited to share with you their Regional Network to Freedom Junior Ranger Activity Booklet. Featuring Network to Freedom members from across the southeast region of the United States, this booklet is designed to help students, teachers, parents, and mentors to connect with a sample of Underground Railroad Histories. It's ok if you cannot visit the featured park locations. This booklet is designed for use at home, in the classroom, or anywhere adults and children learn and explore together.
The booklet can be completed digitally by downloading a fillable PDF, or it can be completed by hand by printing the PDF. Hard copies of the booklet will be available at select locations in the future. Stay tuned for more information.
To download a digital copy of the booklet, click on the photo of the booklet cover on this page. Then, click the "save" button in the upper right corner hand side of the booklet preview. To receive a physical badge, once your booklet is completed, you can either:
E-mail us a digital copy of your booklet

Scan your hard copy of the booklet and e-mail us

Cut out and mail the postcard located on the back cover of the booklet to:

Timucuan Ecological and Historic Preserve
Attn: Sheri Jackson, Network to Freedom Program
13165 Mount Pleasant Rd
Jacksonville, FL 32225
To receive a printable Virtual Junior Ranger Badge, you can click on the photograph of the Virtual Junior Ranger Badge posted here.
There's just one more step – taking our Junior Ranger Pledge!
I promise to discover all I can about the Underground Railroad story,
and talk to others about its glory.
I'll do my part to help preserve history,
and work with others to solve its mysteries.
A ranger's job is never done,
but ranger life is super fun!
Congratulations! You are now an official Junior Ranger with the National Underground Railroad Network to Freedom Program.