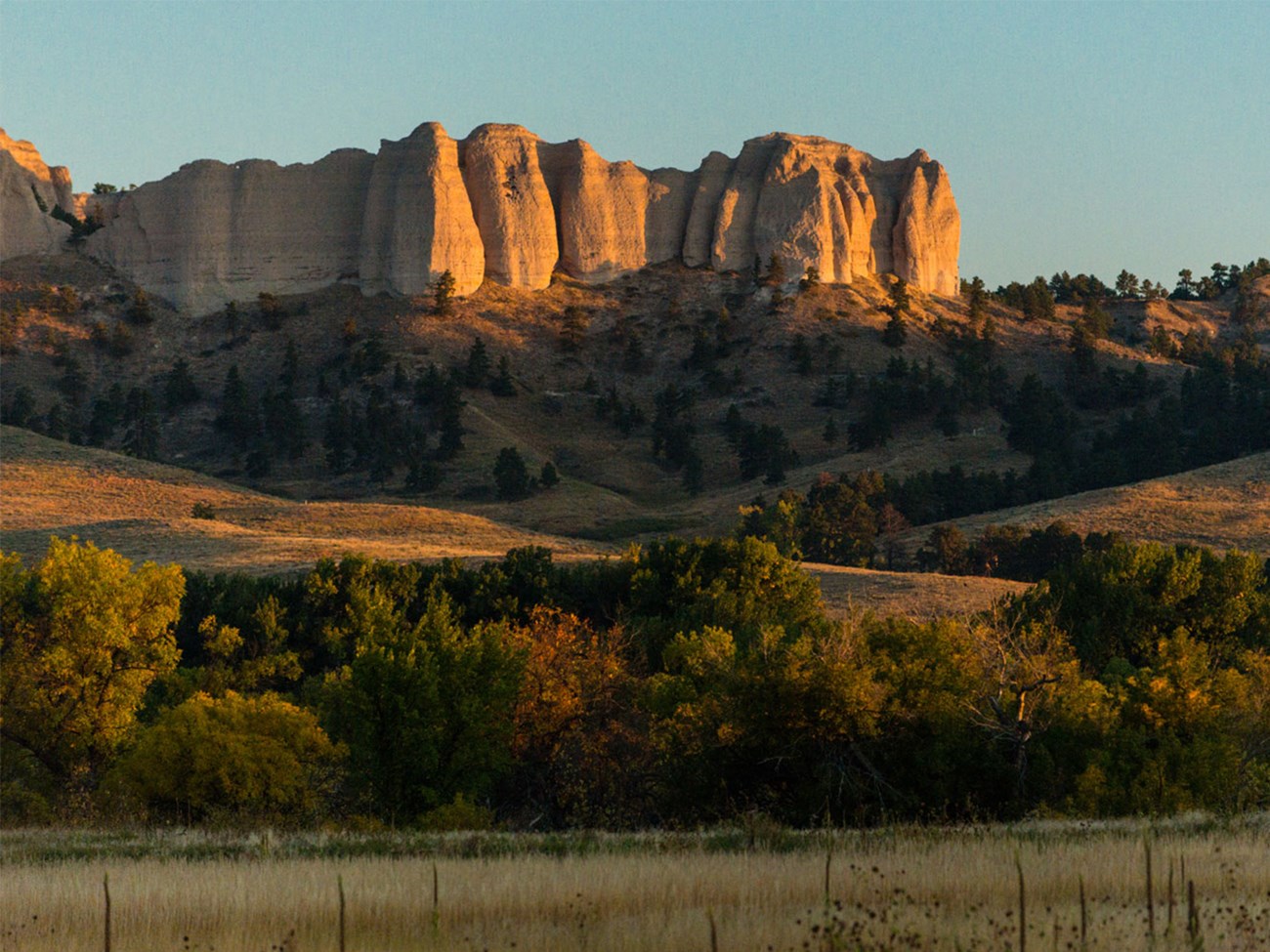 Recipient: Chief Dull Knife College
Award Amount: $149,500.00
Cold and far from home, over a hundred men, women, and children of the Northern Cheyenne broke out of a makeshift prison on January 9, 1879 to escape the harsh conditions at Fort Robinson, Nebraska. The US Army, entrusted with the Northern Cheyenne's care, was intentionally withholding food and firewood in an attempt to force the tribe to accept its relocation to Oklahoma. After fighting their way through the fort's garrison, 30 people managed to elude cavalry patrols until most of them were killed two weeks later at Hat Creek Bluffs. These events, known collectively as the Northern Cheyenne Breakout, led to the creation of the Tongue River Indian Reservation on Northern Cheyenne ancestral land in Montana.

In August 2021, the
American Battlefield Protection Program
awarded Chief Dull Knife College a Preservation Planning Grant to create a healing trail on land around Fort Robinson to tell the story of the Northern Cheyenne who were "resolved to live free or die in the effort." The Fort Robinson Memorial Foundation and Northern Cheyenne Breakout Committee (acting through Chief Dull Knife College) seek to turn historic tragedy into a modern-day opportunity for providing knowledge, understanding, and cross-cultural healing. They will start pre-construction planning for the trail in the fall, conducting archival research, topographic, and cultural resource surveys.
Preservation Planning Grants
are the American Battlefield Protection Program's broadest and most inclusive grant program, promoting the stewardship of battlefields and sites of armed conflict on American soil. In addition, the program administers three other grants: Battlefield Land Acquisition Grants, the newly authorized Battlefield Restoration and Battlefield Interpretation grant programs. This financial assistance generates community-driven stewardship of historic resources at the state, tribal and local levels.
Get Your Project Funded
Check out the American Battlefield Protection Program's website for more information about various grant offerings and eligibility.
Learn more!