As a child growing up in the South in the 1950s and 1960s, Judy Ann Forte's life was influenced by the US civil rights movement. Her father participated in the Selma-to-Montgomery March. Despite her young age, she recognized the importance of Dr. Martin Luther King Jr. not only within her family but also for her community and the country. She was 11 years old when he was assassinated. In an article published by The Atlanta Constitution in 2007, she commented that she still tries "to live out the credo of his message—justice, equality, love and peace."

After graduating high school, Forte attended Phillip Business School in Georgia and worked for the Social Security Administration in 1976. Not expecting a career with the National Park Service (NPS), she enrolled at Tuskegee Institute in Alabama. After she completed her sophomore year, a professor suggested she interview with the NPS in Washington, DC. Afterwards she was invited to apply for a park ranger position through the NPS cooperative education program. She was selected and began her NPS career on June 4, 1978.

After attending a two-week orientation course at the NPS Mather Training Center in Harpers Ferry, West Virginia, Forte worked at Appomattox Court House National Historical Park. As a park ranger, she shared the story of General Robert E. Lee's surrender to General Ulysses S. Grant on April 9, 1865. She recalls, "I answered questions about slaves the McLean family owned and where they lived. I took this responsibility seriously and saw it as a badge of honor to discuss slavery and the division caused by the Civil War. It was quite an experience for a young, Black female student from a small Black college and small integrated community."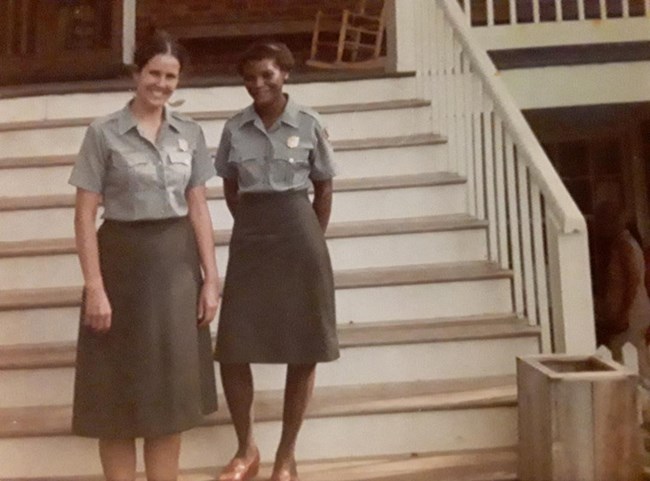 The community around Appomattox Courthouse was small, rural, and predominately white. Like many young people in small American towns, Forte remembers "spending many weekends circling the Dairy Queen parking lot." She and her friends also sang Appalachian songs as they taught her to "beat spoons." One of Forte's close friends was her housemate ranger Anne Jordan. She notes, "Anne was my guardian angel who inspired me to be an interpreter and taught me so much about the National Park Service." Jordan went on to become a respected museum curator with the NPS. She was also inspired by Superintendent Garcia to dream of becoming a superintendent herself one day.

Her next summer at Appomattox Courthouse saw her living with an elderly woman, Mrs. Jones, in Lynchburg, Virginia. She credits her mother and Mrs. Jones for their "words of wisdom, support, and encouragement" for her decision "to stay with my beloved agency."

She spent two summers working at Appomattox but also worked as a park ranger interpreter at Tuskegee Institute National Historic Site, which was established as an NPS unit while she was a student there. She recalls, "While working at the park, I had to wear the park ranger uniform on campus. My fellow classmates would call me 'Smoky the Bear.' I shared with them what I had learned and experienced doing my summer work. Many of them became interested and considered a career with the NPS."

In May 1980 Forte graduated with a BS in education. In June she got married. The next month she began working at Chattahoochee River National Recreation Area in a permanent ranger position. Recalling this whirlwind of activity, she states, "I was excited about my new career and, most of all, I couldn't believe I was being paid to do what I enjoyed doing. One of my strongest advocates was my supervisor, chief ranger Ken Hulick. He knew I would have challenges in my career choice and taught me so much about being a ranger. He would not allow me to let days where I felt I could not continue stop me from reaching my goals."

In 1981 she was sent to the Federal Law Enforcement Training Center (FLETC) in Glynco, Georgia for police training. At 22 years old, she was one of the younger attendees. She recalls that out of the class of 24, six were women. She was the only Black woman. There was one Black man in the class. She returned to Chattahoochee as the NPS's first African American female district ranger with a federal law enforcement commission.

The next year she attended the NPS ranger skills class at the Albright Training Center at Grand Canyon National Park. There were about a dozen women in her class. Four, including Forte and Regina P. Jones-Underwood, were African American women.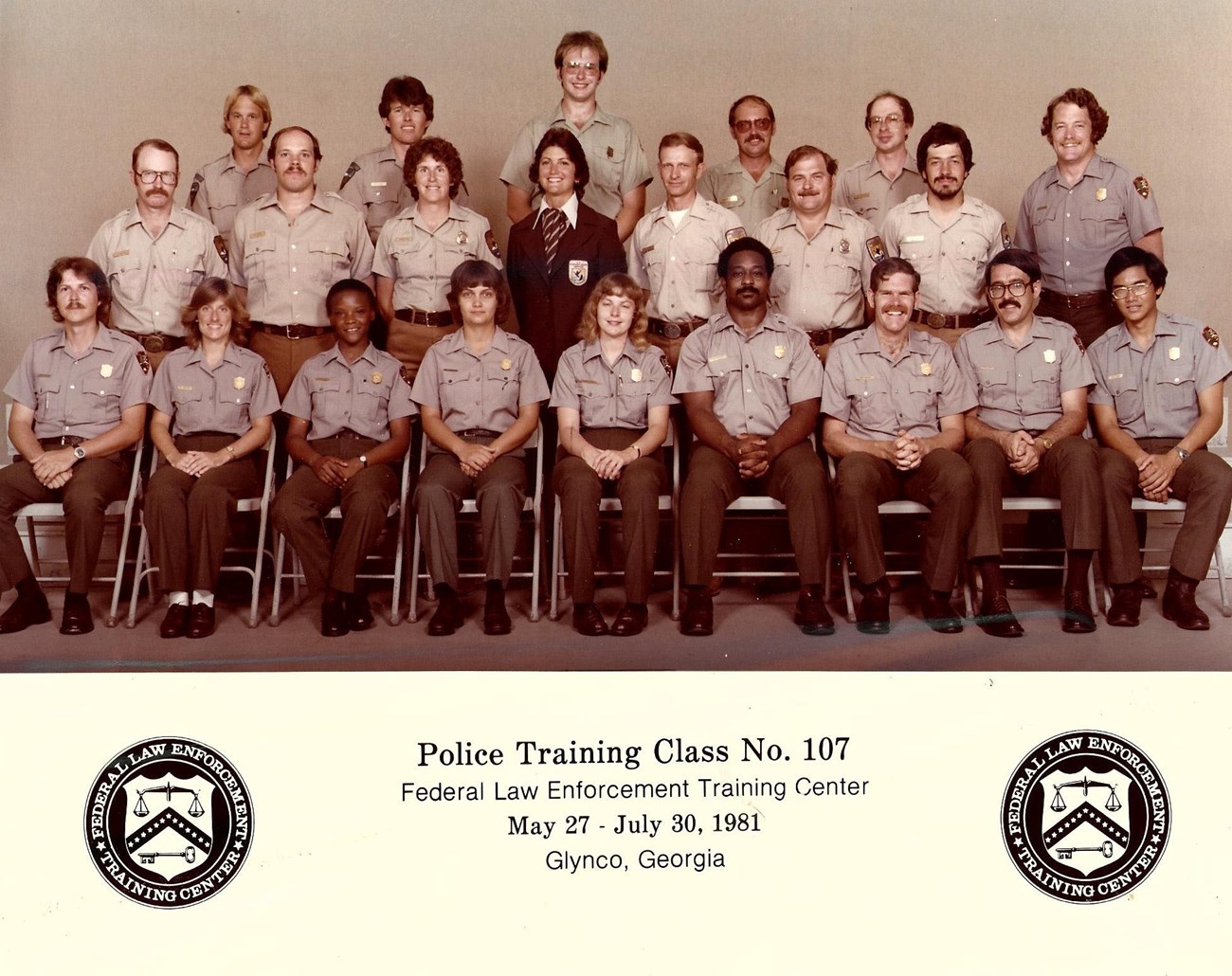 She worked in the Atlanta district of the park for a year, then moved to a northern district with a promotion to become the area's first district ranger. With another promotion in September 1983, she returned to the Atlanta district as district ranger responsible for law enforcement, interpretation, and resource management. She had her first child that same year and took 15 weeks of maternity leave. As district ranger, she had responsibility for 14 individual units in the recreation area. She supervised a staff of five permanent and up to 10 temporary park technicians. She and her staff provided visitors the chance to learn about the river and its importance to the watershed and conducted boat patrols on the river.

She recently recalled, "I have many fond memories of my time at Chattahoochee River NRA but the times I spent with a fellow African American female ranger, Mari Hayden, was what stayed in my heart. She taught me a lot about the park's surrounding flora and fauna, and about the recreational value of the river, land, and the surviving historic sites. However, the most valuable memory was the time we shared as African American female park rangers and having someone you can relate and talk to."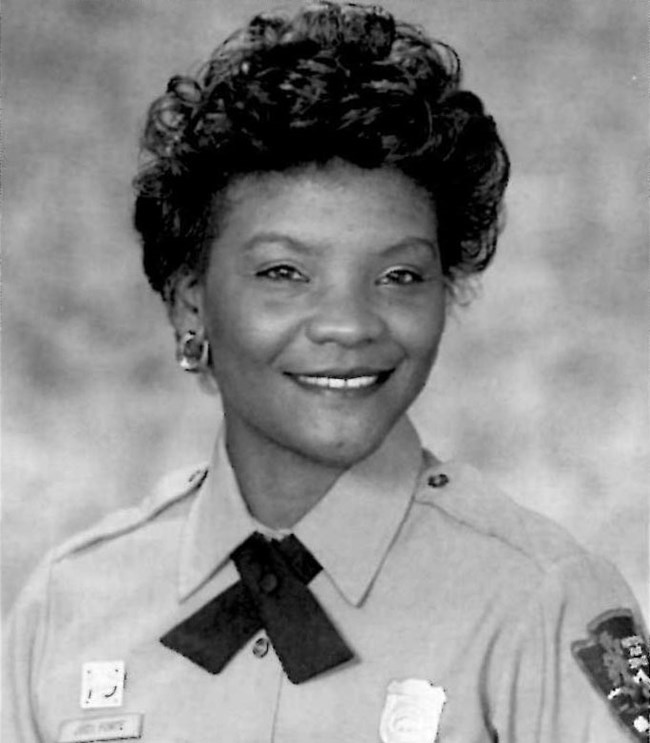 In a 1985 oral history interview Forte shared her goal to become a park superintendent. Five years later she achieved it when she was appointed superintendent of Horseshoe Bend National Military Park in 1990. As someone with Creek ancestry, Forte felt a personal connection to the park. As a new superintendent, she learned about managing park operations, budgets and administration, partnerships, and community relations. Significantly, she changed the tone and content of the park's exhibits to be more inclusive of the lives and cultures of Native Americans.

In 1994 she was asked by NPS Southeast Region Director Bob Baker to work a one-year detail as a human resources recruitment specialist, in addition to her line authority and oversight of Horseshoe Bend. In a satisfying "full circle" moment, the assignment gave her authority for the region's cooperative education program. She writes, "I now had the opportunity to pay forward the benefit that had been provided to me. I recruited, trained, and mentored diverse students from historically Black and Hispanic colleges and universities and the NPS Job Corps centers." In less than one year, Forte's efforts increased the number of women and minorities in the region's program from three to 34.

In 1996 the NPS Southeast Region was divided into three administrative clusters. Forte was selected as team leader for the Appalachian Cluster Support Office. In this role, she built a diverse team to serve 18 national parks. That same year, she was actively involved in preparing for the Centennial Olympic Games in Atlanta. She managed a collaborative visitor center shared by the NPS, US Fish and Wildlife Service, US Forest Service, and Georgia Department of Natural Resources; developed multilingual park brochures; and used her networking and communication skills to successfully coordinate the high-profile NPS presence.

In April 1998 Forte became chief of education and visitor services for the Southeast Region. She notes, "This opportunity was one of the more rewarding and enriching experiences of my career in the NPS." As the first African American regional chief ranger, Forte oversaw the operations of approximately 280 full-time commissioned law enforcement rangers and multiple program areas including safety, interpretation and education, criminal investigation, wildland and structural fire, aviation, concession management, facility management, and emergency response services.

Forte was chief ranger during the September 11, 2001, terrorist attacks and coordinated the region's deployment of its rangers to assist with response and recovery and protect other iconic parks which might have still been at risk.

In July 2003 Forte began a one-year detail as associate regional director of operations for the Southeast Region. This position provided her with valuable leadership experience that she would continue to use throughout her career. Returning to her regional chief ranger position after the detail, she oversaw the NPS effort to track, monitor, and respond to hurricanes Katrina and Ida in 2005 and communicate status to NPS leadership in Washington, DC. The team was recognized by the secretary of Interior. Forte says, "I was so very proud of our interagency team's hard work and commitment to respond in a manner that saved lives."

In 2006 Forte became the first African American woman superintendent at Martin Luther King, Jr. National Historical Park. In the article published by The Atlanta Constitution, she talks about this achievement. "I knew I was as capable as the next person to do the job. All I needed was the opportunity. I was given the opportunity. This is what Dr. King was all about."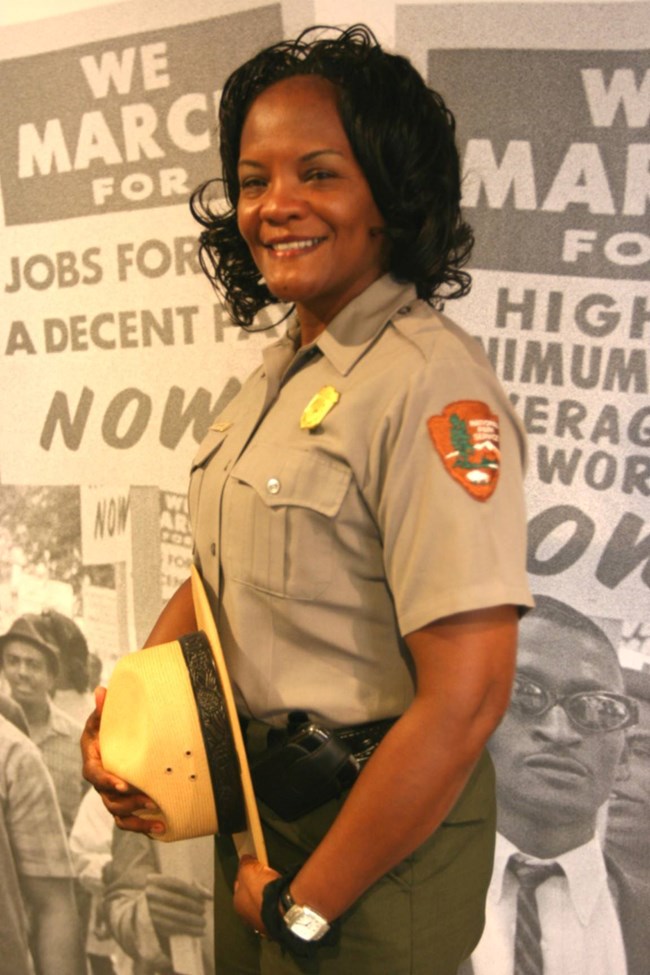 In describing her work as superintendent, she recently noted, "It would be difficult for me to recount all the amazing experiences I have had. This journey has been rewarding, emotional, and challenging." Forte developed relationships with the King family that she "greatly values and cherishes to this day." She attended Mrs. King's funeral; collaborated with the King Center to restore Dr. King's original casket, which was damaged during Mrs. King's interment; and collaborated with national, state, and local stakeholders and the King family to plan the 50th anniversary of the March on Washington and Dr. King's "I Have a Dream" speech. She continued to champion diversity and inclusion, including partnering with the Greening Youth Foundation for restoration of historic buildings within the park. She also oversaw restoration of the Ebenezer Baptist Church in 2011.

Forte worked with the Southeast Regional Office and the National Park Foundation to acquire Dr. King's birth and family homes for the NPS. She also worked with Congressman John Lewis' office to write legislation to expand the park's boundary and change its designation from a national historic site to a national historical park.

Among other honors, Forte was asked by the Senate inauguration committee to deliver Dr. King's Bible to President Barack Obama for his second inauguration. She also received special recognition for outstanding and invaluable service to the community from the late Congressman John Lewis. She fondly remember being asked by her alma mater Tuskegee University President Dr. Brian Johnson to be the baccalaureate speaker for the graduating class of 2015.

For most, Forte's career would be enough, but she is still aiming higher. In November 2016 she completed the year-long Department of Interior Senior Executive Service (SES) Candidate Program. As of February 2022 she is still promoting the life and legacy of Dr. Martin Luther King Jr. as park superintendent, but other opportunities to serve are no doubt on the horizon.
Sources:
Forte, Judy interview with Polly Kaufman. (1985, June 18). Polly Kaufman Papers. NPS History Collection, Harpers Ferry Center.

Howe, D. (2019). Do What You Need To Do. National Parks and Conservation Association. December 29, 2021, from https://www.npca.org/articles/2019-the-ranger-project.

National Park Service. (1990, December). "NPS People." Courier: The National Park Service Newsletter, 35 (11), 31.

National Park Service. (2006, Fall). "New Places & Faces." Arrowhead, 13 (4), 11.

Pers. comm. (2022, February 14). Judy Forte to Nancy Russell, NPS History Collection archivist.

Suggs, E. (2007, June 17). "MLK site chief has her roots in civil rights era." The Atlanta Constitution, pp F1 and F5.