Article
John Fitzgerald: Mayor of a Bigger, Better, Busier Boston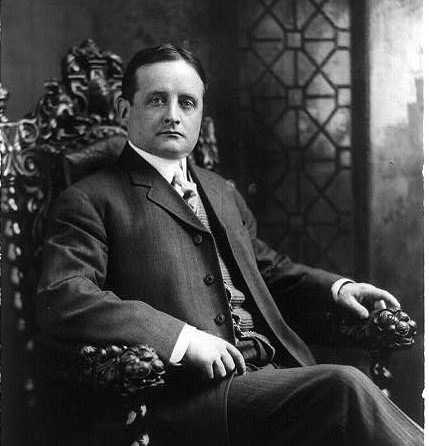 John Francis "Honey Fitz" Fitzgerald (1863-1950) was a Boston politician and grandfather to President Kennedy. Early in his life, fateful events led John Fitzgerald into politics. He served as a State Senator, a U.S. Congressman, and the first American-born Irish mayor of Boston, MA. His life, career, and legacy assisted and influenced the rise of John F. Kennedy.
Early Life and Education
John Fitzgerald was born in Boston's North End on February 11, 1863. His parents, Thomas and Rosanna, both fled Ireland during the Great Hunger. For years, Thomas Fitzgerald struggled in Acton, MA as a field hand, before deciding to join his family in Boston. He worked as a fish peddler and then opened a grocery, which he ran for the rest of his life. Though never rich, Thomas was able to earn enough money to move his family into a larger home in 1866.

One of twelve children, John Fitzgerald was determined to stand out and succeed. As a child, he strove to be the most athletic among his peers, often winning footraces or contests of strength against them. Early on, he showed ambition and a talent for working with others; he started a paper route and gave tours of Boston's North End. A good student, he graduated from the prestigious Boston Latin School in 1884 and enrolled in Harvard Medical School. A year later, following his father's sudden death, he left school and began working to support his younger siblings. It was that decision which would lead to his entry into Boston politics.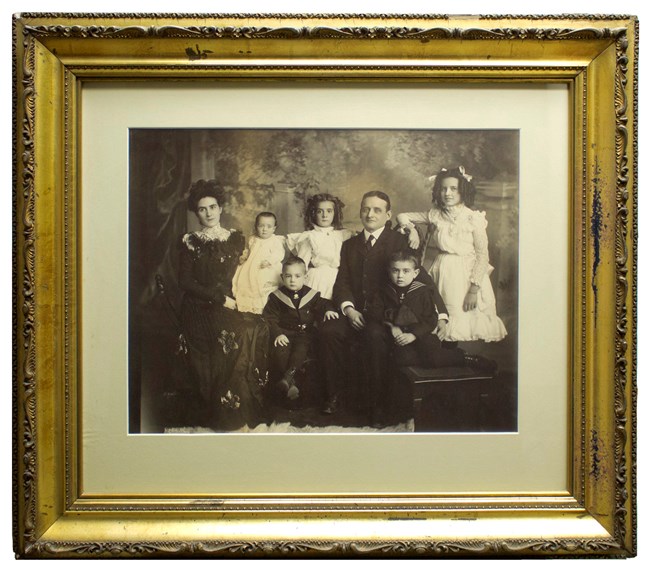 Family and Early Political Life
At the turn of the 20
th
century, Boston was divided into wards, similar to districts or neighborhoods. These wards were controlled by ward bosses. Each ran their own machine: an organized network of men running the political process. In Boston, there was no unified machine as in cities such as Chicago or St. Louis. Instead, each ward had its own separate machine. These bosses gave constituents jobs and aid in exchange for voting loyalty. An Irish-American in Boston could rely more on their local ward boss than the often anti-Irish and anti-Catholic city government.
After his father's death, Fitzgerald went to his ward boss, Matthew Keany, for help. Keany hired him as his personal assistant. Driven and hardworking, Fitzgerald advanced in the ward ranks. While working for Keany, he met and married Mary Josephine Hannon. A year later, the first of his six children,
Rose Elizabeth Fitzgerald
(mother to
President Kennedy
), was born. When Keany died in 1892, Fitzgerald gained enough support to become the new ward boss.
Upon taking control of the ward, Fitzgerald immediately ran for State Senate. After convincing the most powerful ward boss in Boston, Martin Lomasney, to work the machine in his favor, Fitzgerald decisively won. Two years later, Fitzgerald was elected to the U.S. House of Representatives for the 9
th
district through a combination of energetic campaigning and Lomasney's support.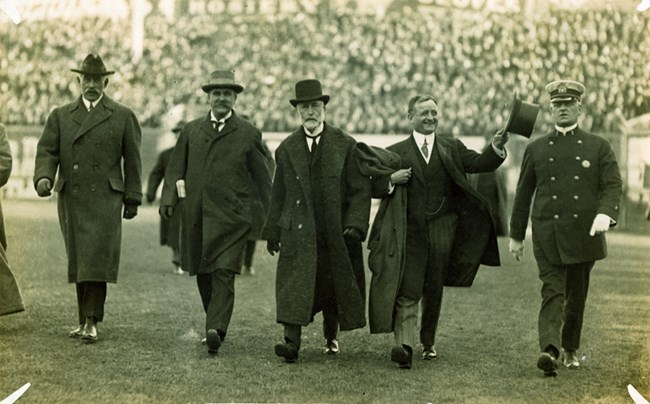 Mayor of Boston
Fitzgerald ran for mayor in 1905, promising a,"Bigger, Better, Busier Boston." He also denounced the ward boss system, proclaiming, "The people, not the bosses, must rule," ignoring his own rise through the political machine. As mayor (1906-1908, 1910-1914), Fitzgerald expanded the office and awarded government positions and contract work to his largely Irish-American supporters.
Fitzgerald became popular through his efforts to expand the city. By the end of his second term, he had established Fenway Park, the Franklin Park Zoo, and numerous public playgrounds and parks. He was beloved for opening public spaces to people that had traditionally been excluded from them.
Fitzgerald briefly stood for election again in 1913, only to be rocked by scandal. Rumors of an affair with a cigarette girl, Elizabeth "Toodles" Ryan, emerged. Fitzgerald withdrew from the race just three weeks after he had entered it. His political career never recovered. Despite the disastrous "Toodles Affair," Fitzgerald remained a popular figure in Boston, for his personality as well as his politics. An outgoing man, he was known for his lively and rambunctious spirit. His nickname, "Honey Fitz," came from his love of singing songs such as
Sweet Adeline
at rallies and events.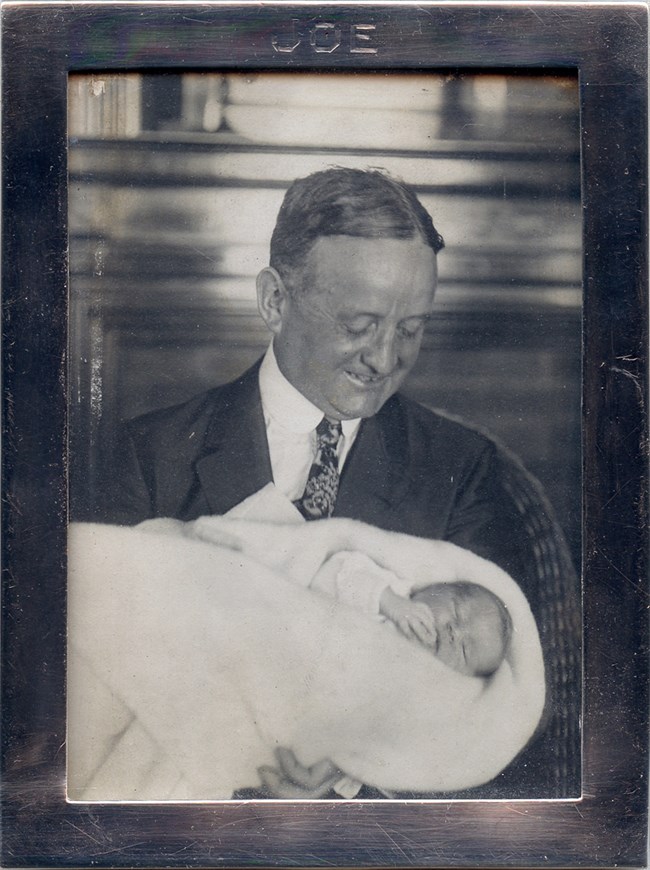 Post-political Influence
In the decades that followed, Fitzgerald made several unsuccesful attempts to return to politics. Though he never held elected office again, Fitzgerald used his enduring popularity and influence to his family's advantage. In 1920, Fitzgerald convinced Boston City Hospital to bend the residency rules and admit his grandson, John F. Kennedy, who was suffering from scarlet fever. This action possibly saved the boy's life.
In 1946, Kennedy ran for Congress from Fitzgerald's old district. Fitzgerald worked on the campaign and was often seen in public with Kennedy, using his popularity as a way to garner support for the young candidate. This assistance became one of the factors that led to Kennedy winning the Massachusetts 11
th
Congressional Seat.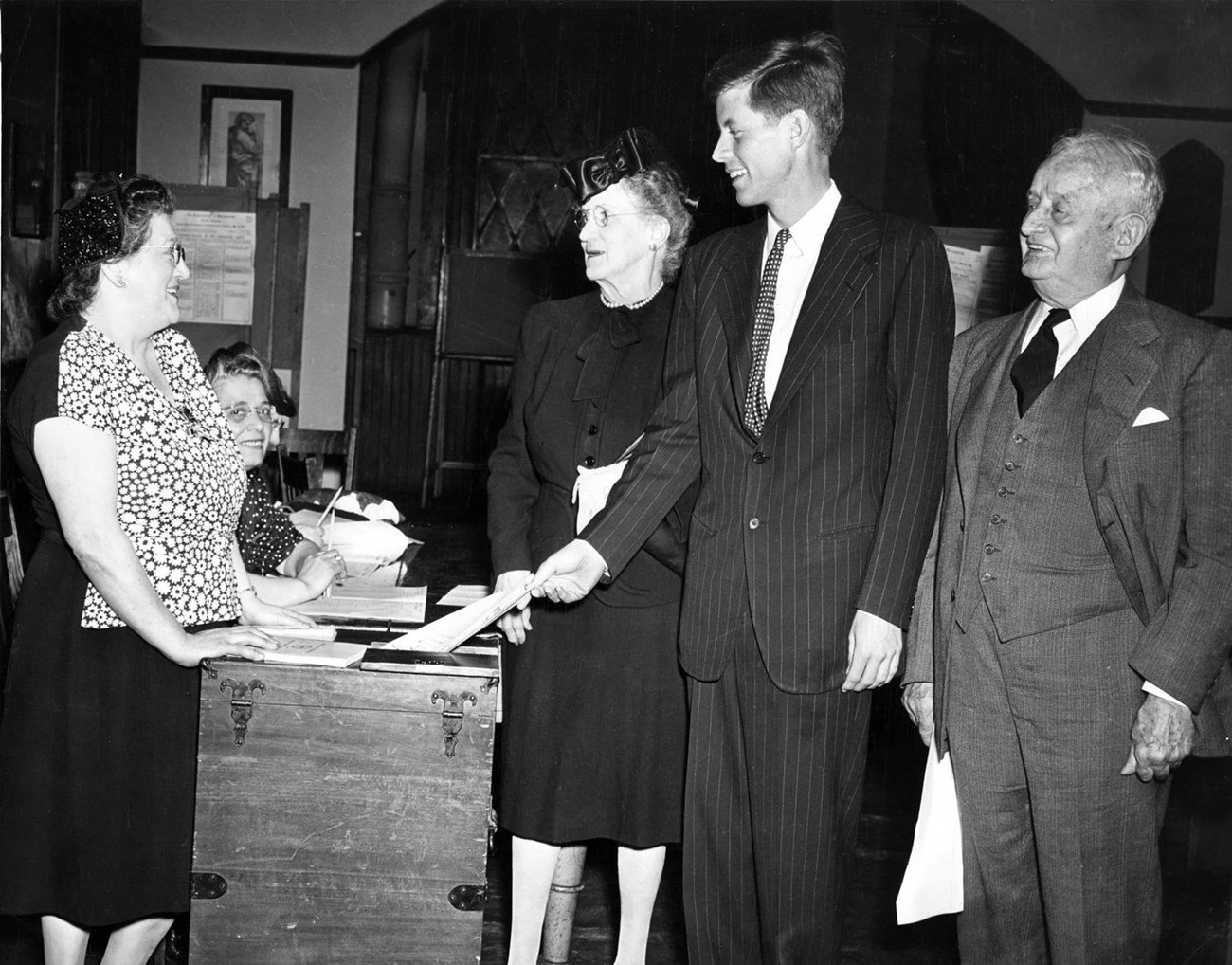 Final Years, Death, and Legacy
John F. Fitzgerald died on October 2, 1950 at the age of 87. Three days later, more than 3,500 mourners paid their respects at the Cathedral of the Holy Cross in Boston. Citizens outside sang "Sweet Adeline" as Fitzgerald's casket was carried to the cemetery. John Kennedy later said, "All his life he had loved his city of Boston and now Boston was returning that love."

John F. Fitzgerald built a career and legacy that had a lasting impact far beyond his life. His rise to mayor forever changed Boston and its politics. His career and popularity laid the foundation for John F. Kennedy's political career and path to the presidency.
Last updated: October 16, 2021