Article
The Story of the "Jailed for Freedom" Pin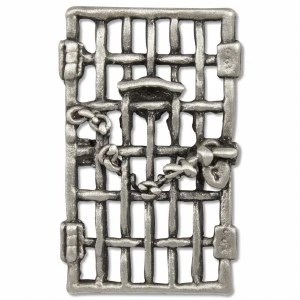 In August 2020, you may see some NPS employees wearing this pin on their uniforms and wonder what it means. Authorized for wear only during this special month—the 100th anniversary of the 19th Amendment—the pin is a reminder of previous struggles and protests which led to real and lasting change to our evolving democracy.
Between the Women's Rights Convention in Seneca Falls, New York, in July 1848 and the 19th Amendment becoming law on August 26, 1920, people across the United States, often at great personal sacrifice, made, marched, petitioned Congress, organized, faced threats and ridicule, and sometimes went to jail to support the cause of women's suffrage.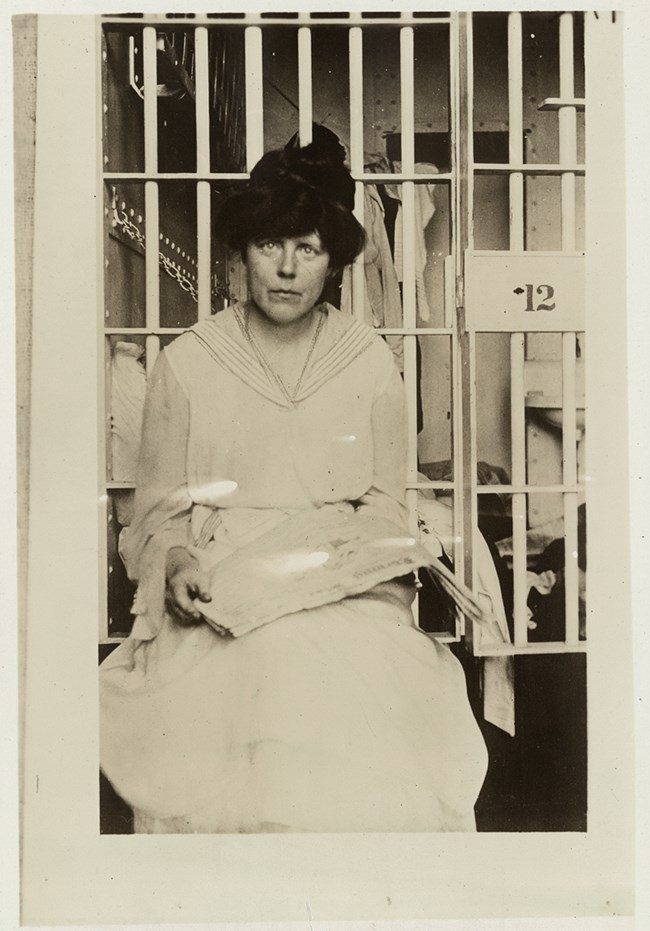 In 1917, the National Woman's Party organized the "Silent Sentinels" to stand in silent vigil outside of the White House. This was the first time in its history that the White House was picketed. These women stood outside the fence around the clock to raise awareness for woman suffrage.
Once the United States entered World War I, the public's tolerance for protest diminished. More than 90 of the Silent Sentinels were arrested on charges of obstructing traffic and were sent to prison both in DC and Occoquan, Virginia. While imprisoned, protesters were physically and emotionally abused by guards who beat them, and force fed them when they went on hunger strikes.
The public was outraged but it was not enough. The suffragists needed to take further action. In the early spring of 1919, 26 women boarded a south-bound train from Washington, DC. Their goal: to share the story of the horrors they endured in prison.
The publicity of their mistreatment was instrumental in changing the opinions of the public and of Congress regarding women's suffrage. The National Woman's Party awarded silver pins shaped like a jail cell door with a heart-shaped padlock to each of the women who had been "jailed for freedom." The pins became one of many important symbols of the Women's Suffrage Movement.
Another important and lesser known part of this history is that the 19th Amendment did not effectively recognize all women's right to vote because other laws as well as violence, intimidation, and oppression continued to deny the vote to Native people, African Americans, and Chinese Americans for decades to come.
Last updated: July 17, 2020