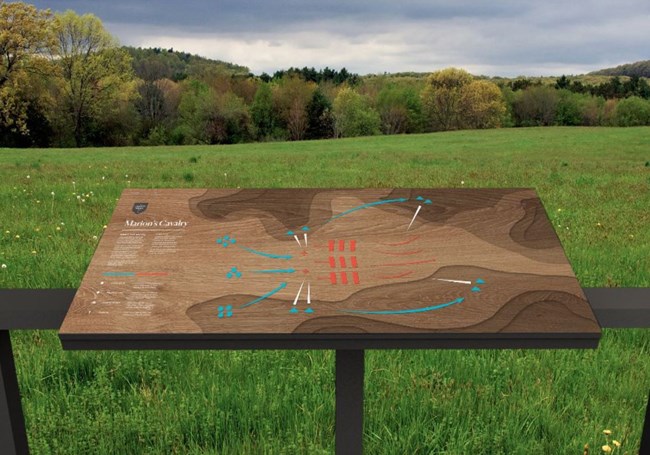 Recipient: South Carolina Battleground Preservation Trust 
Amount
: $43,125.00 
To reclaim the Southern Colonies after the Siege of Charleston, General Thomas Sumter led concentrated attacks on multiple British outposts across the Catawba River Valley, even though he had intel that there was not an adequate militia to defend each of them. The Battle of Hanging Rock on August 6, 1780 was one of these strategic attacks. With reduced defense and enforcement as a consequence of the previous attacks during this campaign, Tory militiamen were overpowered by the American forces. Sumter observed, "The action continued without intermission for three hours, men fainting with heat and drought." This was a site of a critical victory during the Revolutionary War's Southern Campaign, as it ensured that all thirteen colonies would have access to invaluable resources, cash crops, and ports for their new American Republic.
The
American Battlefield Protection Program
has awarded the South Carolina Battleground Preservation Trust a Battlefield Interpretation Grant to bring to life this little-known battlefield through a suite of interpretive signage and a two-mile walking trail. Previously preserved by ABPP's Battlefield Land Acquisition Grant, the landscape of Hanging Rock has remained largely untouched since the Revolution. Therefore, visitors can immerse themselves as they are guided through the battlefield. The interpretive signs along the trail will illuminate the humanity of the conflict through compelling personal stories and military history. A primary goal of this interpretation is to present an inclusive historical narrative, as the project will elevate the history of the enslaved individuals and members of the Catawba Nation who fought in this battle.
NPS ABPP's Battlefield Interpretation Grants empower preservation partners nationwide to modernize and enhance battlefield interpretation – to inspire wonder, understanding and empathy at the places that witnessed some of our nation's most challenging events. In addition, the program administers three other grants: Battlefield Land Acquisition, Preservation Planning, and the newly authorized Battlefield Restoration Grants. This financial assistance generates community-driven stewardship of historic resources at the state, tribal and local levels.
Get Your Project Funded
Check out the American Battlefield Protection Program's website for more information about various grant offerings and eligibility.
Learn more!