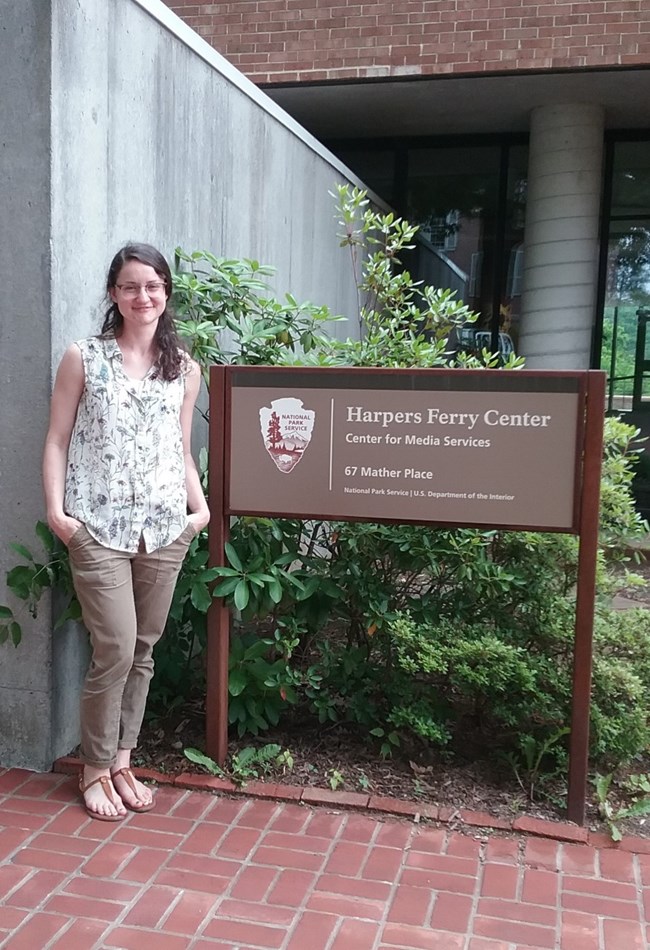 You may have heard of cultural resources, but what exactly does this work entail and what type of work do interns and fellows do? Find out through this intern and fellow highlight series that features the work of our interns and fellows service wide.
Everyone has a personal connection to cultural resources. Cultural resources help us define what makes us human through understanding the evidence we leave behind and continue to create today. This can include anything from archives, archaeological sites, museum collections, structures and cultural landscapes, and resources with significance to a group of people traditionally associated with them.
To learn more about cultural resources, visit the Cultural Resources, Partnerships, and Science Directorate page.
So... What exactly does a cultural resource internship look like?
Interns and fellows work with multiple offices, programs, and parks through partner organizations such as the American Conservation Experience (ACE) and National Council for Preservation Education (NCPE). They work on various projects that range from tribal consultation and policy to telling the stories of women in World War II and even to connecting local communities with public history.
Their work adds value to the National Park Service and supports our mission to preserve for the enjoyment, education, and inspiration of this and future generations.
Meet Perri Meldon who is the American Conservation Experience (ACE) Disability History Fellow at the Park History Program.
Tell me a bit about yourself?
During my college years, I worked as a park guide at Longfellow House-Washington's Headquarters National Historic Site in Cambridge, MA. I loved my time there, and I daydreamed of a career someday with the NPS.
But when I graduated, I needed a break from anything academic. I chose instead to live and work on a therapeutic farm in rural Virginia. This farm is a residential community with adults with intellectual and physical disabilities, and I served there as a caregiver for two years. On weekends, we often visited Shenandoah National Park. Even then, I was interested in issues of accessibility and how park programs tried to reach nontraditional visitors.
After two years in Virginia and one year in Germany as a caregiver, I began graduate school in the U.S. My graduate school path aligned with my first National Council for Preservation Education (NCPE) internship in 2017. I joined CROIE, and Barbara Little encouraged me to explore disability history. I wrote a series of articles for Telling All Americans' Stories, a research journey that re-shaped the trajectory of my grad school and career plans. Since then, I have held two more NCPE internships on disability history, and now I support programs to expand disability history initiatives with parks nationwide.
Tell us a little bit about what you do in your position?
My primary task is to support production of the NPS Disability History Handbook, a publication in partnership with the National Council on Public History. Set for publication in 2024, the handbook will be available as both a hard document and a digital product, which will guide NPS interpretive and educational programming on themes in disability history. We are pleased to work with the Institute on Human-Centered Design, who have partnered as our accessibility specialists. This is the first time the NPS Park History Program (and perhaps other cultural resources programs) have worked with accessibility specialists from the very beginning of project implementation. We hope this handbook and its process can inspire future NPS cultural resources efforts.
In addition to the handbook, Lu Ann Jones and I have led other disability history efforts. We've recorded several oral histories with current and retired NPS employees with disabilities. Recording these interviews has been a meaningful experience, as we chart transformations, accomplishments, and ongoing barriers with regard to accessibility in the NPS. Lu Ann and I co-authored a "Spotlight" feature on Eileen Szychowski, a disabled park ranger who worked at Grand Canyon. She is a phenomenal storyteller.
Lastly, we collaborate with parks across the nation to deepen their interpretation of disability history. We've met with park staff at Civil War battlefields, to discuss injury, disease, and war; and we'd held webinars on topics in disability history, like accessible design. I've also contributed to research on NPS history and its intertwined origins with the eugenics movement.
How do you see the field of cultural resources changing in the coming years?
I've enjoyed seeing NPS's increased commitment to interpreting "origin stories," which often expands the American master narrative to include communities that have been excluded. This may take the form of interpreting parks' own complicated origin stories—Indigenous dispossession, eugenic ideology, and segregated campgrounds. Or it may take the form of documenting movement-building, like at Cesar Chavez National Monument.
I consider this kind of investment integral to interpreting U.S. disability history. Rather than accepting curb cuts, ramps, and handrails as givens in the built environment, the documentation of origin stories requires us to consider barriers—material, cultural, and social—and how they have changed over time due to people with disabilities who demanded equal rights. I hope this momentum for interpreting such histories lays the groundwork for a National Historic Landmark theme study on U.S. disability history.
Where do you see yourself in the future?
I'd like to transition from focusing on historical interpretation alone to expand my skills in historic preservation and policy. I consider this increasingly important as we witness climate change's threat to cultural resources. Looking toward the rest of my fellowship, I plan to study federal laws and policy like the National Historic Preservation Act and National Environmental Policy Act, and how they are applied by the NPS.
With that, I seek a career in the public service sector, either with state or federal government. I'd like to work as a historian, and apply my growing knowledge of historical interpretation, preservation, and policy.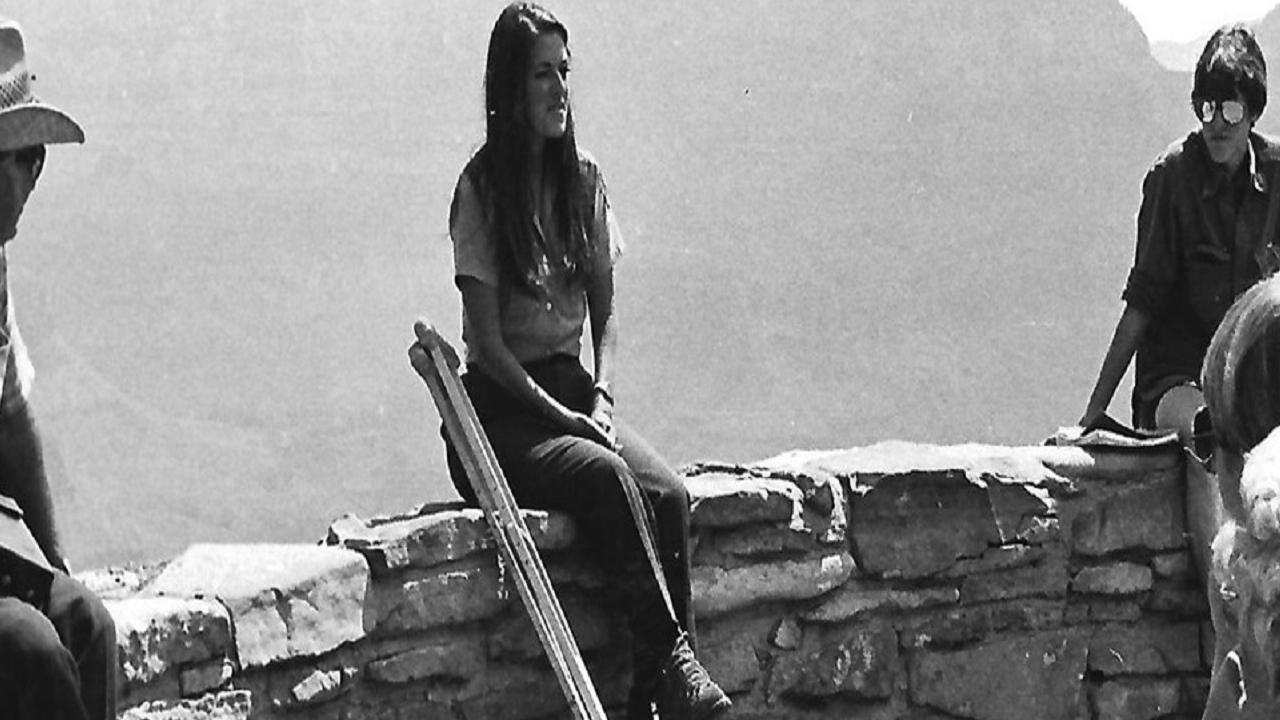 Check out Perri's co-authored article
Perri co-authored a "Spotlight" feature on Eileen Szychowski, a disabled park ranger who worked at Grand Canyon.