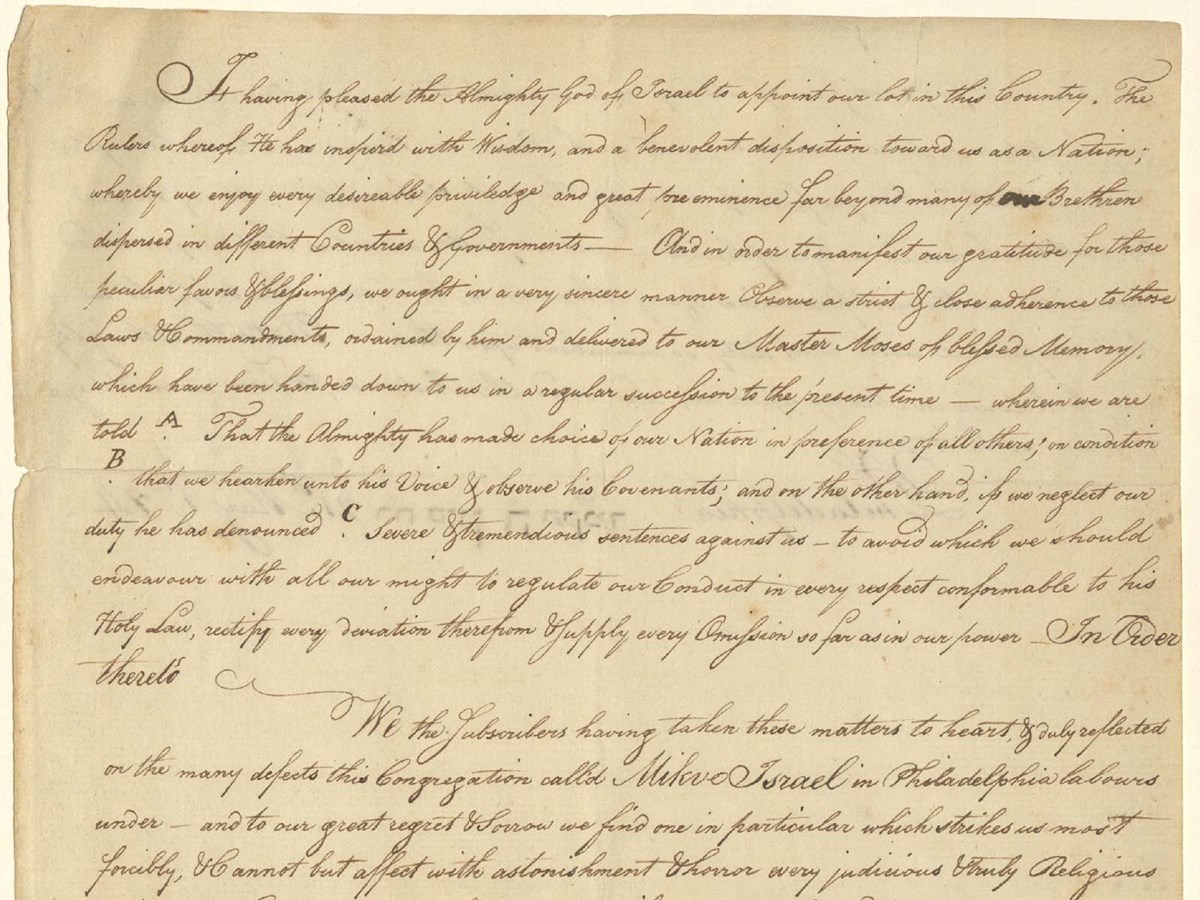 Recipient: Christ Church Preservation Trust
Amount
: $20,000.00
Major David Franks was born in Philadelphia, served in the Continental Army and was a member of Mikveh Israel synagogue. He was the highest-ranking officer of the Jewish faith during the American Revolution and served under George Washington at Valley Forge in 1777. The following year, Franks was assigned to Benedict Arnold's staff as an aide-de-camp. When Arnold was accused of treason, suspicion was cast on Franks because of his proximity to the officer. Franks demanded a full investigation and was acquitted of any wrongdoing. He succumbed to the yellow fever in 1793 and was laid to rest in the Christ Church Burial Ground.
How do we know this incredible personal history? Christ Church Preservation Trust and twelve historic Philadelphia congregations have been diligently working to digitize over 88,000 of their historic records to increase access to stories like these. The sermons, journals, correspondence, account books, and vital records in the database share a rich picture of colonial life in Philadelphia.
Now, thanks to a Battlefield Interpretation Grant from the
American Battlefield Protection Program
, the Trust will be able to design an audio project for the public, harnessing the power of the historic database to illustrate the local history of the American Revolution. Called "Independence Rests Here," the project will focus on men and women who contributed to the war. They are exploring the possibility of gamifying the experience and using Augmented Reality, augmenting in-person and virtual visits to the burial ground.
NPS ABPP's Battlefield Interpretation Grants empower preservation partners nationwide to modernize and enhance battlefield interpretation – to inspire wonder, understanding and empathy at the places that witnessed some of our nation's most challenging events. In addition, the program administers three other grants: Battlefield Land Acquisition, Preservation Planning, and the newly authorized Battlefield Restoration Grants. This financial assistance generates community-driven stewardship of historic resources at the state, tribal and local levels.
Get Your Project Funded
Check out the American Battlefield Protection Program's website for more information about various grant offerings and eligibility.
Learn more!