Article
Independence Hall and Fugitive Slave Hearings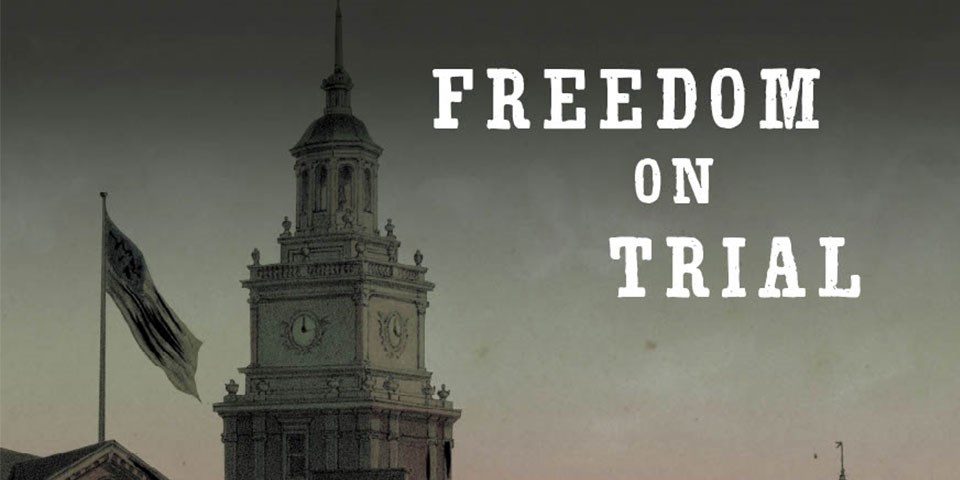 In the very building where the Declaration of Independence was signed—men, women, and children accused of liberating themselves from enslavement stood to lose their freedom. From 1850 to 1854 freedom seekers, then called "fugitive slaves," had their freedom put on trial in Independence Hall.
Why Independence Hall?
When Congress passed the Fugitive Slave Act of 1850, the city of Philadelphia was leasing part of Independence Hall to the federal government. The second floor of the building housed a federal courtroom, jury room, clerk's office, and U.S. Marshal's office.The "fugitive slave" hearings took place in the courtroom and accused fugitives awaited their hearings, often for days, detained in the marshal's office. By 1852 accused "fugitive slaves" awaiting hearings were moved from the marshal's office to local jails and in 1854 the U.S. District Court moved out of the second floor of Independence Hall.
Controversies and Consequences of 1850
The Fugitive Slave Act of 1850 caused a stir throughout the nation. In Philadelphia, free black communities and growing abolitionist movements railed against its injustice. Before 1850, freedom seekers enjoyed relative safety from arrest in states that had passed personal liberty laws, such as Pennsylvania. Under the new act, "slave-catchers" could now cross state lines in pursuit of freedom seekers anywhere in the United States. "Slave-catchers" now enjoyed the blessings and assistance of the federal government. The law further stipulated that people caught housing, feeding, or helping freedom seekers faced fines of up to $1000 or six months in jail. In Philadelphia, fear grew among free black communities that they could be arrested and sent into enslavement in situations of mistaken identity or even out of spite or revenge.
Resistance
"...I felt myself nerved with moral and physical courage to do my duty, and save a brother man from perpetual and cruel bondage..." Reverend William Jackson
Resistance to the Fugitive Slave Act of 1850 took many forms: petitions, civil disobedience, violence, and most famously the Underground Railroad - a clandestine network offering shelter and aid to freedom seekers.
Reverend William Jackson of Oak Street Baptist Church (now Monumental Baptist Church) led a daring rescue at the birthplace of the nation. Jackson heard that "slave-catchers" had apprehended one of his parishioners, William Taylor, and detained him in Independence Hall. The Reverend led community members on a mission to rescue him. After freeing Taylor, Jackson and the group dressed Taylor in women's clothing and used their contacts to smuggle him out of the city. For his role in freeing a man, Jackson was arrested and charged with kidnapping. Jackson later received a letter informing him that Taylor had reached Canada - and freedom.
Hear more about Reverend Jackson and the power of community and family in the video interviews below with Jackson's great-great-granddaughter.
Learn why oral history is important, especially within the African American community.

Duration:

3 minutes, 3 seconds
Hear the story of Jane Jackson, White's great-great-grandmother.

Duration:

3 minutes, 13 seconds
Hear about how White's great-great-grandfather Reverend William Jackson helped free one of his parishioners from a return to slavery.

Duration:

3 minutes, 24 seconds
In 1850 abolitionists packed the courtroom, crowds gathered outside, and police stood guard around Independence Square to hear the first "fugitive slave" case in Philadelphia. In the "City of Brotherly Love" would federal judges and commissioners condemn men, women, and children to a life of enslavement? In this case, the judge ruled in favor of the accused fugitive, Henry Garnet—others would not be as fortunate. It's difficult to know exactly how many "fugitive slave" hearings occurred in Independence Hall, but surviving newspaper accounts reveal at least nine cases.
Last updated: May 23, 2022