Article
I Helped a Slovenian Park Find Elusive Alien Fish
A National Park Service scientist visits Crater Lake's European sister park to share a new DNA technique for detecting hard-to-find species.
By David Hering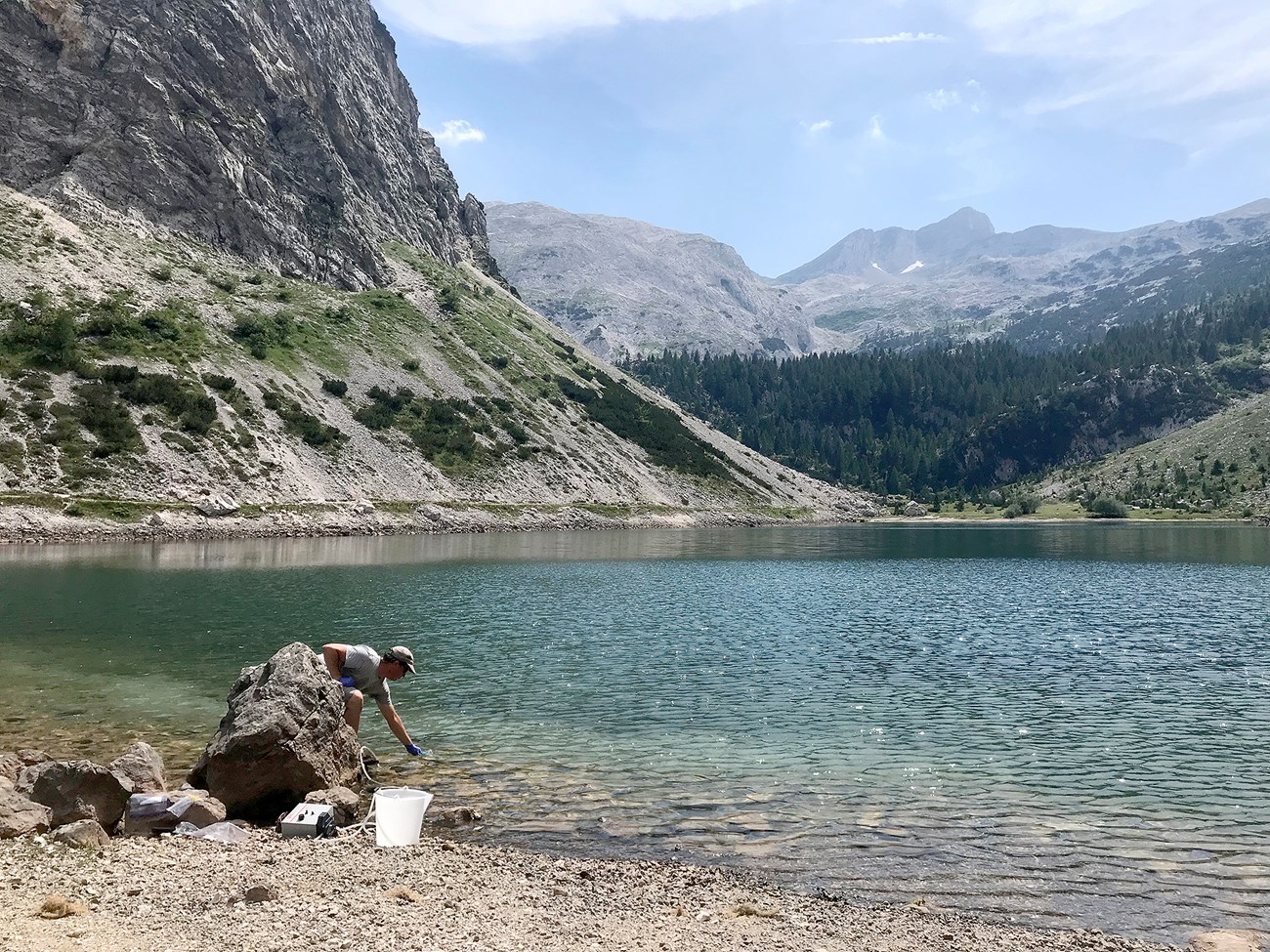 ---
Picture This
The stories behind extraordinary images and videos from the practice of park science
---
In 2019, I traveled to Triglav National Park, Crater Lake's Slovenian sister park. Slovenia is a small, beautiful country in central Europe, rich with native forests, lakes, and rivers. I was there to help park biologists sample environmental DNA (eDNA) from lakes high in the Julian Alps. We were looking for DNA from non-native minnows and Arctic char that disrupt the park's aquatic ecosystems. My work demonstrated eDNA techniques used in the U.S. and provided baseline data about fish DNA present in Slovenian lakes. Parks in both countries seek to reverse the negative effects of invasive fish, and it was useful to share ideas about how to accomplish that goal.

Although fish biologists working in Triglav National Park were aware of eDNA, they had not used the technique before my visit. Our collaboration demonstrated the method's utility and encouraged the Slovenian fisheries agency to develop its own eDNA protocols. After my visit, Triglav began removing non-native fish from Dvojno Jezero ("Double Lake").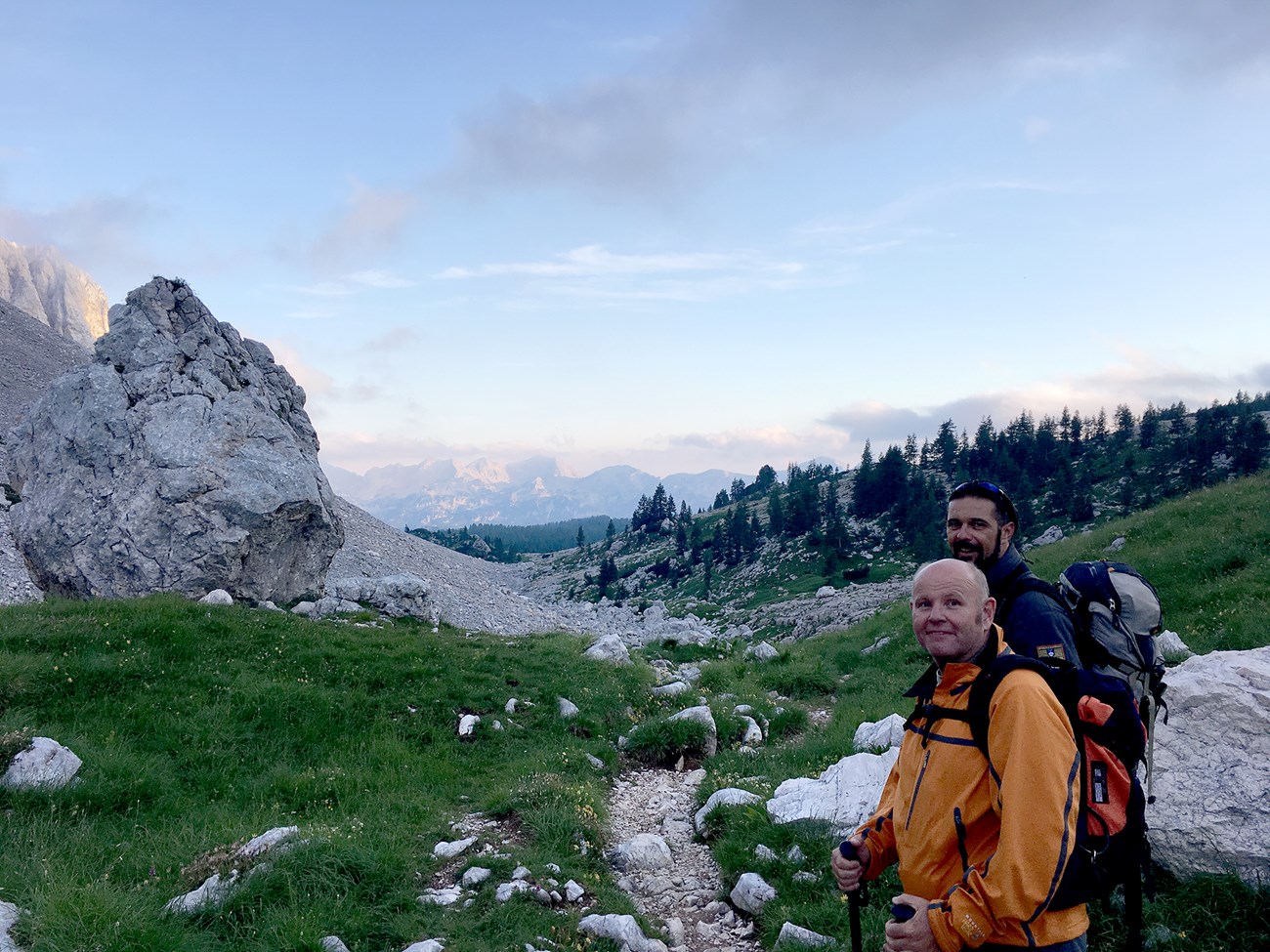 eDNA analysis is revolutionizing our ability to find out where organisms occur in the environment. This is particularly true for species that are rare or hard to capture. eDNA analysis can be more sensitive than conventional survey techniques such as netting or electrofishing. It is thus well suited for early detection of invasive species and for evaluating the success of eradication projects.

In Slovenia, I filtered lake water from several sites, including Dvojno Jezero. Back in the States, colleagues at the U.S. Forest Service used quantitative polymerase chain reaction, or qPCR, to measure the amount of non-native fish DNA present per liter of water. This year, I will return to Slovenia to conduct follow-up work through a Fulbright Specialist grant. We will repeat these measurements to record the reduction in non-native DNA after exotic fish removal.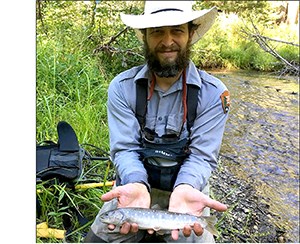 About the author

David Hering is an aquatic ecologist at Crater Lake National Park. Image credit: NPS
Last updated: November 19, 2022