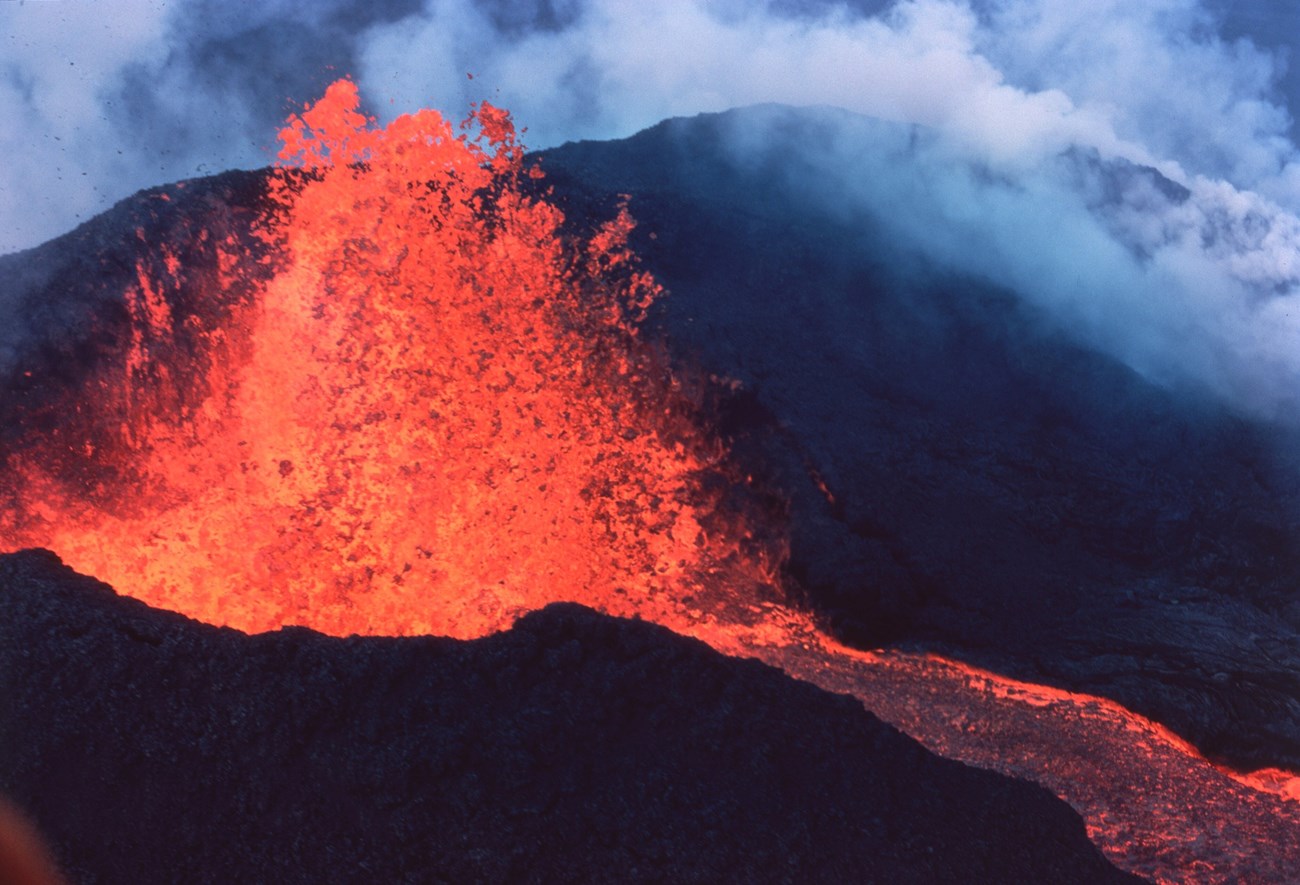 Introduction
Hawaiian-style eruptions are non-explosive eruptions of gusher-like lava fountains ("fire fountains" or "curtains of fire") that generate red-hot lava rivers of very fluid basaltic lavas. Hawaiian eruptions are typical for shield volcanoes, where eruptions take place both at the summit and at fissure vents.
Typical magma composition: basaltic

Description: Effusive (nonexplosive)

Eruption Products: Pahoehoe lava flows. Pele's tears, Pele's hair, and spatter.

National Park examples: Mauna Loa and Kilauea in Hawaii Volcanoes National Park.
Kīlauea Summit Eruption (Feb 11, 2021)