Article
George Melendez Wright Word Scramble
George Melendez Wright was an American biologist whose many contributions to the National Park Service are as valuable today as they were a century ago. His legacy lives today through the hard work, dedication, and passion of natural resource managers and scientists, too. However, not many people know that he was of Latino descent.

We hope you can learn a little bit more about him and his many contributions to the national parks.
Instructions
Learn about George Melendez Wright's life and legacy by reading about him and watching some videos. Then unscramble each underlined/bold word to complete each phrase or answer the question.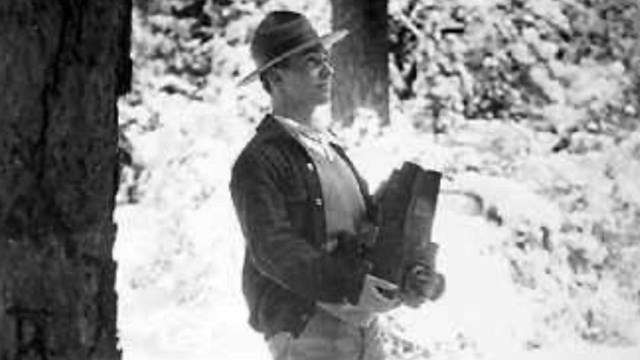 Who was George Melendez Wright?
Read about Melendez Wright's history and his many contributions to the National Park Service.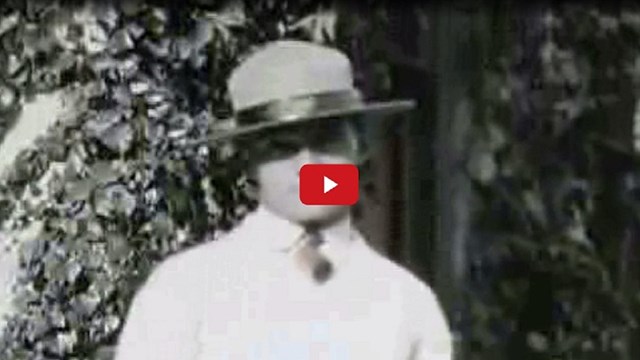 Learn About Wright's Legacy
Watch videos about his legacy in the parks and how he established the foundation of the NPS mission to leave parks unimpaired.
George Melendez Wright was born in San Francisco, California. His father was a ship captain and his mother's family held great political clout in her home country of LE ADROSLVA.
Two of Melendez Wright's uncles had served as RIPESETND in the Latin American country.
His love of natural history led him to become a Boy Scout instructor during his teens and the President of the Audobon Club in high school. He later majored in YOFRSTRE at the University of California, Berkeley.
He kept detailed notes and observations about LFEIDWIL and other TLUALNRA SURCRESOE.
In 1927, Wright became assistant park naturalist at a very big and famous national park in California, where he also wrote natural history articles and helped create its museum. What park was it? MSEIYOTE.
Wright was nicknamed EHRAFT FO RKAP CECINES because of his early influence on the fields of science in parks.
During his first wildlife surveys, Melendez Wright was made aware of the frequent killings of predators in national parks across the nation. He often witnessed park employees shooting and trapping wildlife like OCTYEOS and LEAESG.
In 1933, Melendez Wright became the first division chief of the newly formed LFEIDWIL SDIONIVI of the National Park Service that would study natural resources in parks. In 1934, President Franklin D. Roosevelt appointed him to head the National Resources Board.
He spent the next two years traveling to areas and researching where new national parks could be established. One of these parks is a very large one on the southern tip of Florida's pennisula. Can you guess its name? EDSVRGEALE
He is honored with mountains named after him in both NLAIED National Park & Preserve as well as in GBI EDNB National Park.
El Salvador 
president 
forestry 
wildlife, natural resources 
Yosemite 
Father of Park Science 
coyotes, eagles 
Wildlife Division 
Everglades 
Denali National Park & Preserve, Big Bend National Park 
Last updated: July 14, 2021