Article
Fort Negley Civil War Database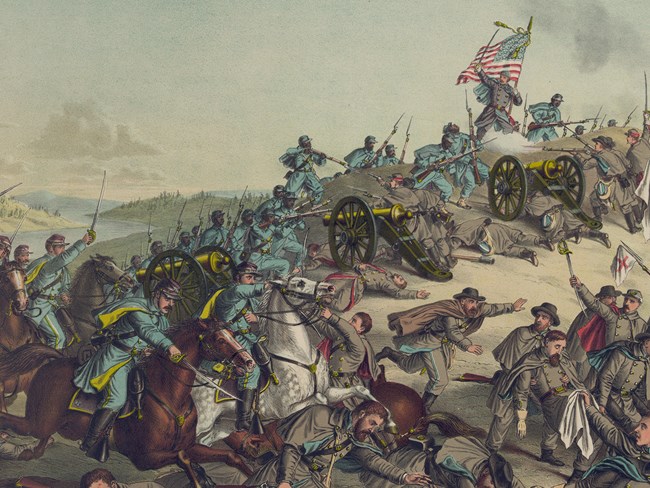 Recipient: Vanderbilt University
Award Amount
: $99,208.00
Fort Negley in Nashville, Tennessee is a Civil War fort built by Black masons, carpenters and laborers who were known as "contraband" and under the protection of the Union Army. "Contraband" was a legal term used by the Army to refer to any self-emancipated enslaved person who made it to Union lines. This terminology was employed in the Confiscation Act to protect enslaved people from being returned to the Confederates during the war. However, it also allowed Union forces to use the labor of these individuals for their own purposes. To build Fort Negley, these skilled Black laborers used 62,500 cubic feet of stone to create a formidable fortification. So formidable, that the Fort was not attacked during the Battle of Nashville in December of 1864.
Today, descendants of these enslaved individuals, public historians, and the local government are banding together with Vanderbilt University to tell the story of 2,500 Black craftsmen who built Fort Negley and the nearly 13,000 United States Colored Troops (USCT) who defended Nashville during the war. In August 2021, the
American Battlefield Protection Program
awarded the university a Preservation Planning Grant to create a database of oral history transcripts, original research, and photographs. The end goal is to increase public access to the site's stories of Black resiliency. As stated in their application, these stories encompass the "complexities around Northern and Southern narratives, resistance and armed conflict, emancipation, Black resilience, and most importantly, recovery from enslavement." The university aims to share updates on the project via a 6-part lecture series and scholarly article.
Preservation Planning Grants
are the American Battlefield Protection Program's broadest and most inclusive grant program, promoting the stewardship of battlefields and sites of armed conflict on American soil. In addition, the program administers three other grants: Battlefield Land Acquisition Grants, the newly authorized Battlefield Restoration and Battlefield Interpretation grant programs. This financial assistance generates community-driven stewardship of historic resources at the state, tribal and local levels.
Get Your Project Funded
Check out the American Battlefield Protection Program's website for more information about various grant offerings and eligibility.
Learn more!
Last updated: April 1, 2022