Article
Floating with an Outfitter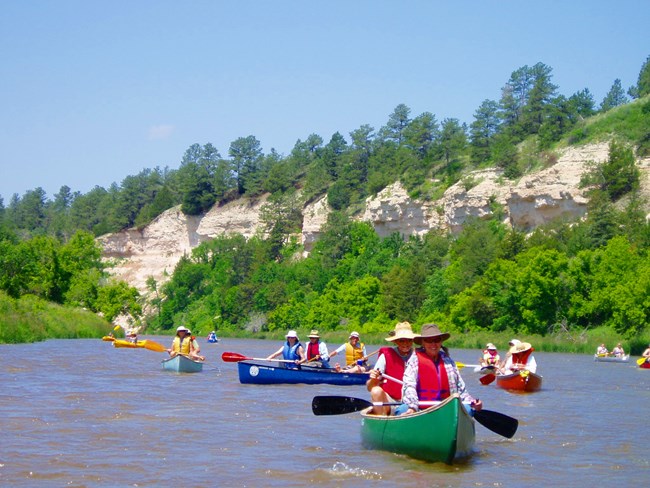 If you are a first time or returning floater, a
River Outfitter
can make your trip down the Niobrara River a seamless adventure!
There are numerous outfitters who service the Niobrara River; prices are competitive. An Outfitter can provide you with your choice of vessel--tubes, canoes, or kayaks, necessary equipment--paddles and life jackets, and take care of the logistics like shuttles, drop-offs, and pick-ups. Depending on the outfitter, they can even arrange for your shuttle to pick you up or drop you off at a landing, a location in town, or your campsite.
Outfitters usually have set times and floats for you to choose from, some will also schedule private shuttles or make special arrangements for floaters, if needed.
Floating times can vary depending on which landings you choose to get in and out of the river on. Popular float lengths are anywhere from 3-8+ hours long. The map below provides information on different landings and floating times. Outfitters can make recomendations about which landings they use the most depending on how many hours you want to float for.
All you need to do is make sure you have what you need from our
floating check-list
and your group ready to go! Plus, most Outfitters have small stores where you can pick up last minute items before you head out on the river.
Series: Niobrara River Paddle Guide
Last updated: January 15, 2021